Brooks Running finally announced their Pure Project line of minimalist shoes – all 4mm drop, anatomical last, and weighing between 7 and under 10 ounces.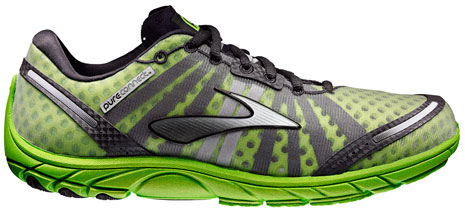 Pure Connect (roads) and Pure Grit (trails) are the two true neutral minimalist running shoes. The Pure Flow is a cushioned shoes whereas the Pure Cadence has motion control features.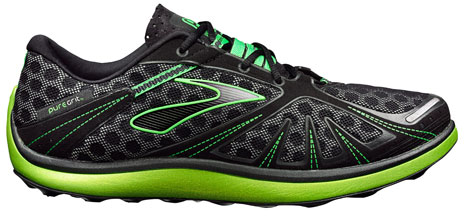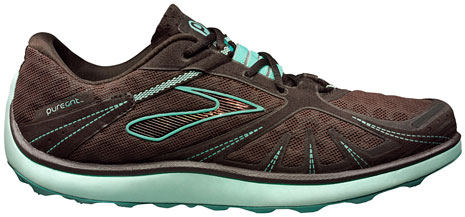 Notable features include a split toe box thus allowing the big toe to function independently and an inverted heel that shifts the foot strike by landing in a more forward position (3cm) on the foot.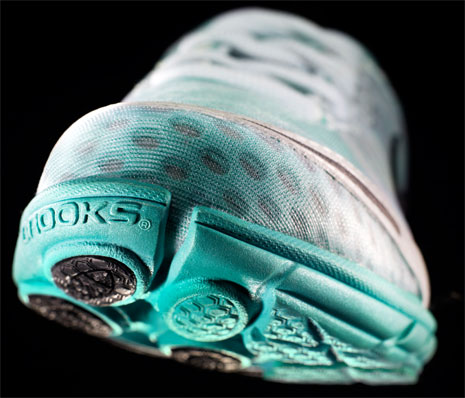 Unique to Pure Grit trail shoe is a one-piece outsole with intuitive lug pattern and a concave outsole that splays out under pressure.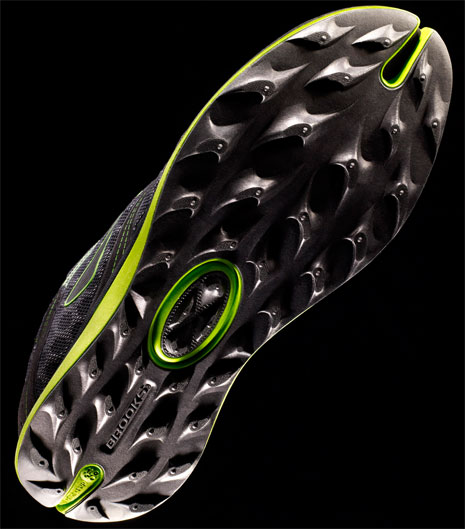 Available in Oct 2011. MSRPs are Pure Connect $90, Pure Flow $90, Pure Cadence $120, and Pure Grit $100.