New Balance will add to its barefoot-inspired Minimus collection with the introduction of the innovative Minimus HI-REZ road shoe. This shoe is designed for the minimal runner looking for the latest cutting edge product to enhance a hyper-real sensory running experience.  The Minimus HI-REZ is made with 42 independent lightweight midsole pods mechanically bonded to a durable yet flexible fabric base that allows the shoe to move and flex in closer unison with the foot. The midsole pods are a high abrasion ground contact EVA which offers a strong balance between durability and shock protection with additional outsole rubber post-applied in areas that need extra resilience and traction. Made with the NB Minimus Zero drop last that eliminates any height difference between the heel and toe, both at 8mm, the shoe encourages a midfoot strike while an enhanced width allows for a natural forefoot splay and yet only weighs in at approximately 4.3 ounces for a men's size 9.5.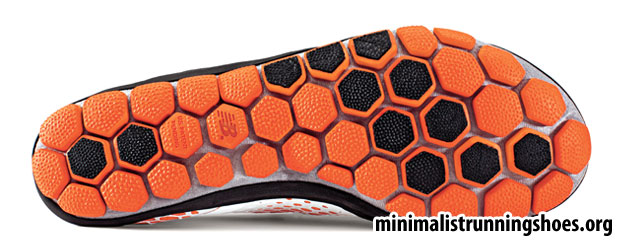 The upper is made of a skeletally engineered FantomFit material with a support structure in the form of an octagonal print pattern fused to a single layer of breathable mesh, giving the foot crucial lightweight support. The tongue connects seamlessly to the lateral side of the shoe to further encourage barefoot use and reduce potential points of irritation. The sole and upper come together through a unique stitching process and are reinforced with a rubber that runs along the entire perimeter of the shoe.

According to Chris Wawrousek, the designer behind the Minimus HI-REZ, the new model is born of product development insights and feedback from barefoot runners. The most noticeable is the individual pieces in the outsole, called  "zones of sensitivity" by Chris, which let runners feel the surface texture of the ground while also providing an optimal level of comfort. And while there's nothing that can exactly replicate the feel of bare feet on the ground, there's a lot to be said for not feeling every rock and pebble.
 We always thought of it as another arrow in a runner's quiver. There will probably be people that have done a lot of minimal running that will use it as their go-to shoe day-in, day-out, but more likely it can be a two to three times a week mix-in for most people.
More on the interview with Chris here.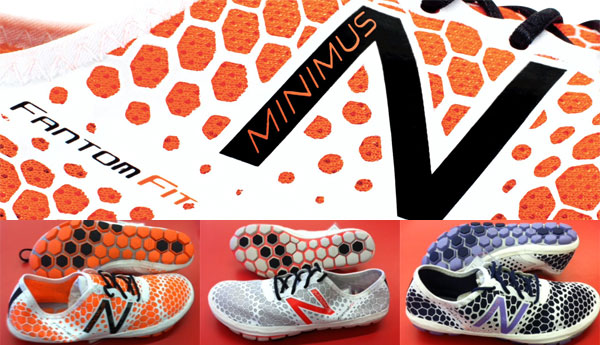 NB Minimus HI-REZ launches in April 2013 and will retail for $119.95.