Discover how running was meant to feel with the new SKORA TEMPO running shoe. Smooth, uninhibited, and totally tuned in, this lightweight, cushioned shoe is perfectly suited for longer runs. The TEMPO offers responsive cushioning that protects, but doesn't interfere. So no matter how far the road ahead of you may be, the TEMPO urges you to lace up and lead the way.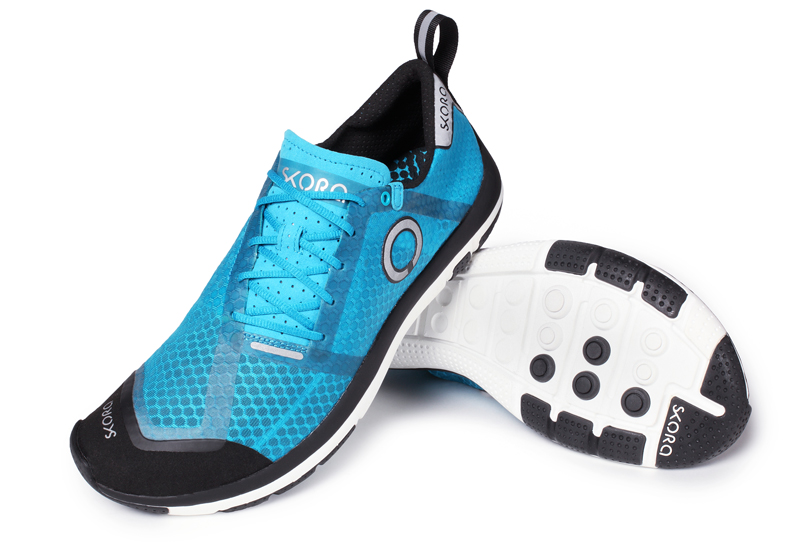 The TEMPO stays committed to SKORA's honest, uncompromising approach to natural running footwear design. It starts with the same zero drop and anatomical design signatures of the brand and is enhanced with low profile, responsive cushioning. The new TEMPO features no-sew construction with asymmetrical lacing that hugs the foot and lessens pressure across the top.
The breathable, one-piece mesh upper is softly supported by an internal archband, and the outsole flex grooves mimic the movement of the foot. Available in cyan blue, black, and bright yellow in men's sizes 7-13, and black, bright yellow, and grey with coral and green pops in women's sizes 5-11.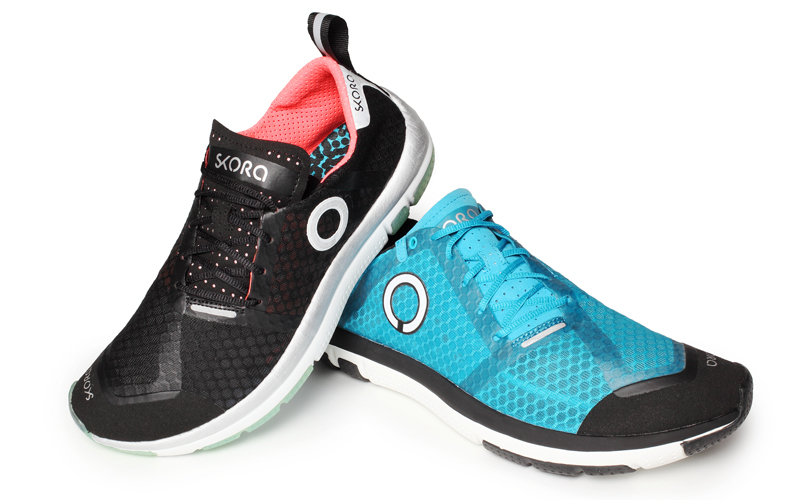 Designed to handle long distances, the SKORA TEMPO is created for runners who seek a smooth and balanced stride that can be maintained for miles. MSRP $130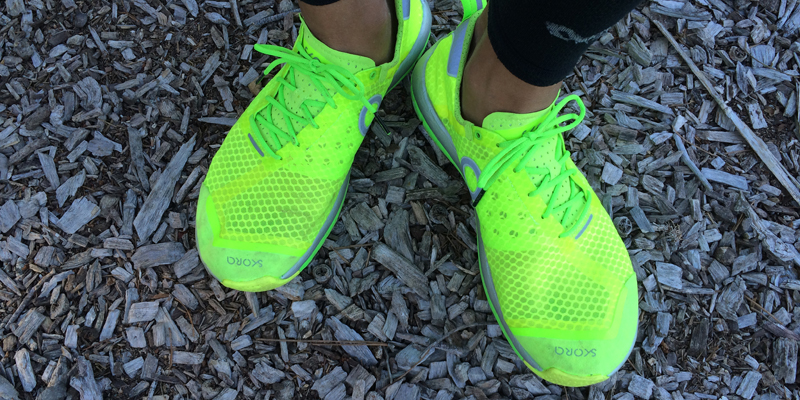 I have beta tested the SKORA TEMPO for many months and will have a full review posted here in the future. All I say is, ALL runners, minimalist and traditional, will love this shoe. The light cushioning will suit the majority of traditional runners whereas the wide toe box and zero drop will satisfy all minimalist runners!