Running To The Limit DVD Review
I read about this DVD in a recent issue of Triathlete magazine and had to purchase it from Alex Vero in the United Kingdom. It took about 3 weeks for it to arrive via international snail mail.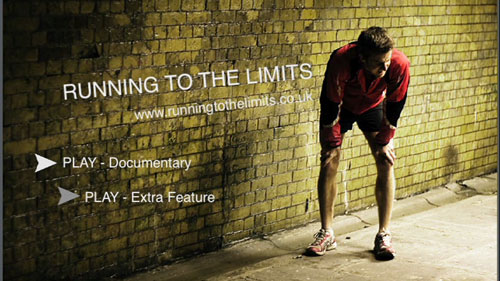 What does it take to become an international marathon runner?
Is it Talent? Training? Motivation? Determination? Focus? Commitment? Opportunity? Ambition? Or is it Obsession? It's probably all of them.
In 1985, 102 British male runners ran under the elite time of 2 hours 20 minutes for the marathon, only 5 managed this same feat 20 years later. British male distance running had all but disappeared but why? Over 600 East African runners ran under 2 hours 20 minutes for the marathon in 2005!
Weighing at 224 pounds, obese, asthmatic smoker, and heavy drinker, filmmaker Alex Vero goes on a journey to find out firsthand what it takes to become an international marathon runner and to explain the recent decline of British male marathon running. With 2 year of vigorous training and lifestyle change, 20 hours a week of training, follow Alex through his quest (racing, training, travels to Kenya and Ethiopia) to trying to qualify (run 2 hours 20 minutes at 2008 London Marathon) as part of the British marathon team for the 2008 Beijing Olympics.

There is a bonus Training video included in the DVD. Can you do 15 x 400m at 70 seconds split with only 1 minute rest in between? How about hill training in the French Alps? And high altitude training in Ethiopia?
Alex's inspirational story takes many twists and turns before becoming intertwined with former Ethiopian goat herder Mengsitu Abebe, and closer to home, recent Oxford graduate Ben Moreau – one of Britain's bright hopes for 2012 marathon success.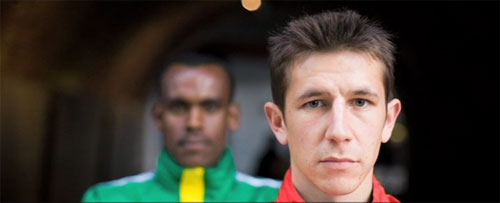 Filmed over 3 years in 7 different countries all three runners push their bodies to the limits of human endurance as they find out if they've got what it takes to make the international grade.
Do you think you have what it takes?
This DVD is inspirational and you get a better understanding of why East African runners are born to run. And rising stars like Ben Moreau and Mengsitu Abebe to watch out for in the 2012 London Olympics.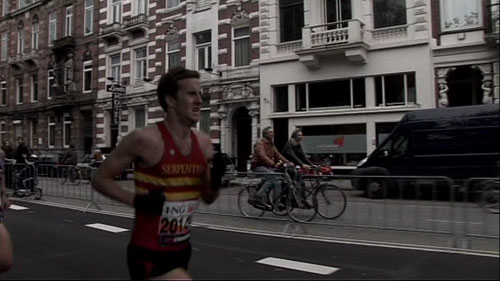 Length: Documentary – 52:02 minutes. Bonus Training – 35:44 minutes
Format: NTSC
Price: £12.99 (free world wide delivery)
$2 from every copy in the USA goes to shoe4africa charity.
If you have a product you'd like reviewed, contact me at info@weartested.org