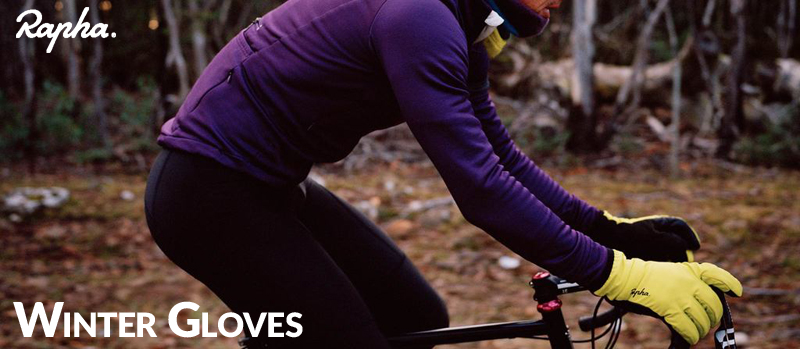 Even in northern California, I still hear, "My fingers are frozen!". With strong winds and low double digit temperatures, I personally experienced frozen fingers the past few weeks. Rapha to the rescue with their Winter Gloves, a slim-fitting, insulating, and water-resistant glove for cold-weather riding. Made from the finest Pittards leather and manmade materials, Rapha cycling gloves are designed for ultimate control and protection. The Rapha Winter Gloves system allows riders to layer gloves for the optimum combination of protection, waterproofing and warmth.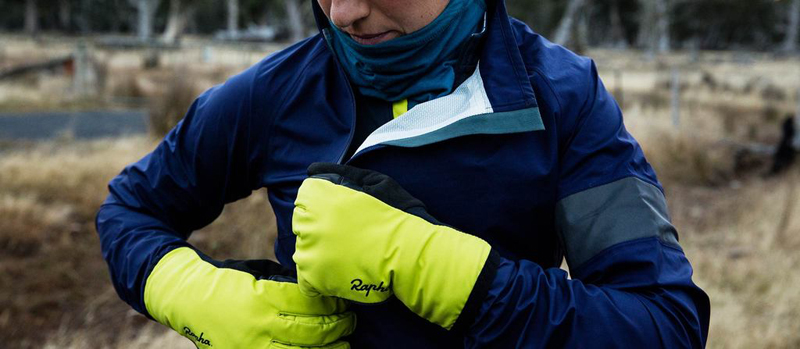 The new elasticized cuff reduces bulk at the wrist, allowing the cuff to fit under a jacket sleeve. Constructed from a windproof and breathable fabric, the Winter Gloves is windproof and water resistant (Durable Water Repellent – DWR). It has a soft, brushed lining (soft polyester fleece-like insulation) with a low-profile cuff. There is high-density foam padding on the palm (made of premium Pittards leather) and bridge areas with a leather reinforced thumb, index and middle fingers.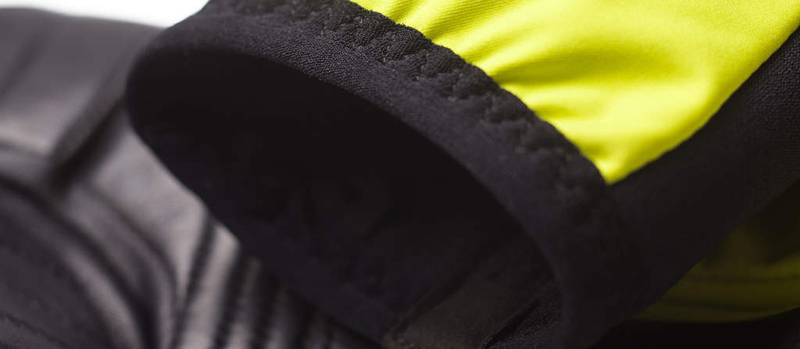 Not as noticeable is the reflective piping and Rapha motif. But one of the most useful feature is their brushed fabric sweat/nose wipe panel on the thumb area.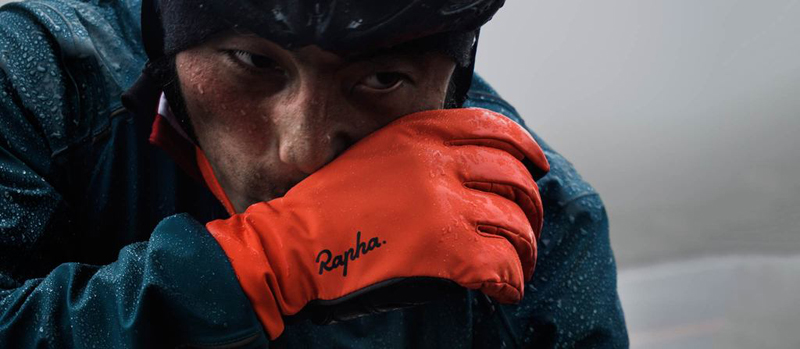 The new cuff design eliminates the need for a Velcro strap thus allowing the low-profile cuff to fit under your jacket sleeves. This comes in really handy when riding in the rain or freezing weather.
Note: If you plan on washing these gloves, once dried, because of the Pittards leather, balm should be applied to the leather palms to keep them supple.
So how did the Rapha Winter Gloves performed?
My criteria for cycling gloves are simple: bulkiness, personal fit, and cuff closure.
Bulkiness – too much bulkiness makes it uncomfortable and makes gear changing and braking cumbersome
Personal Fit – too tight and you'll cut your blood circulation and lessen mobility whereas if it is too loose, you won't be warm
Cuff Closure – the cuff closure should complement the type of jacket you are wearing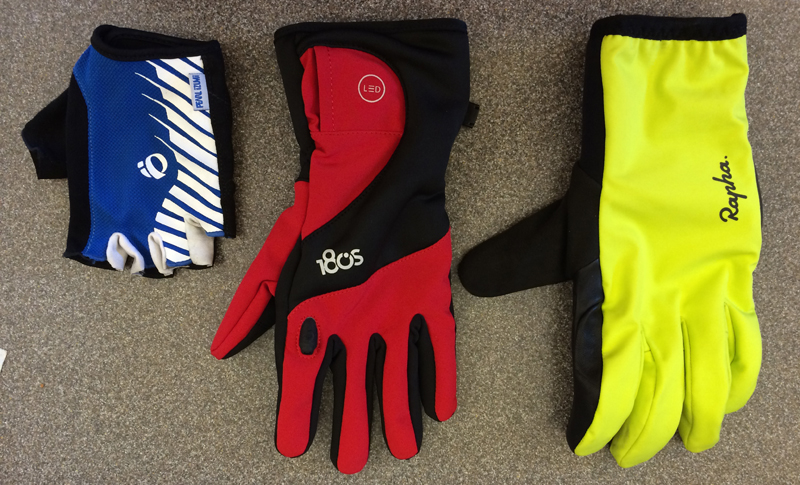 I use three different gloves for cycling depending on the weather but for anything in the low 40s (degrees) or colder and especially with strong winds, you'll need the Rapha Winter Gloves and maybe even their Deep Winter Gloves.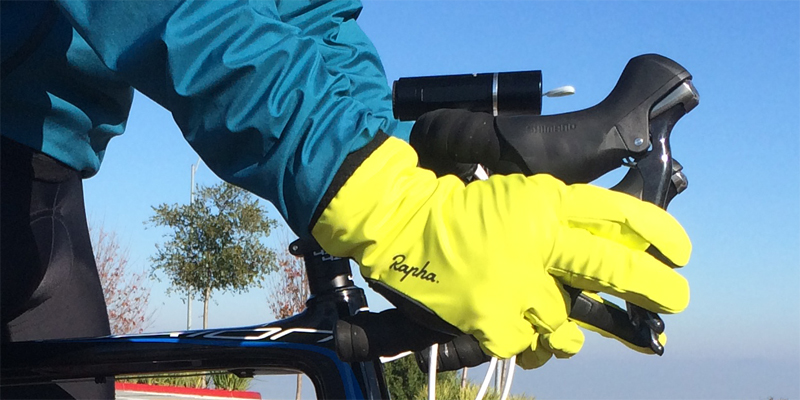 The Rapha Winter Gloves are very well made and comfortable in cold conditions. I've heard some riders complaining about their bulkiness but I think that might have been their initial response to Pittards leather. It gets softer over time as I have been wearing the Skora FORM running shoe (uppers are full Pittards leather) for the past three years. My pair of Rapha Winter Gloves is soft and supple and I have no problems making gear changes or braking. The grip on the handlebars is very comfortable and I've tried out many different positions.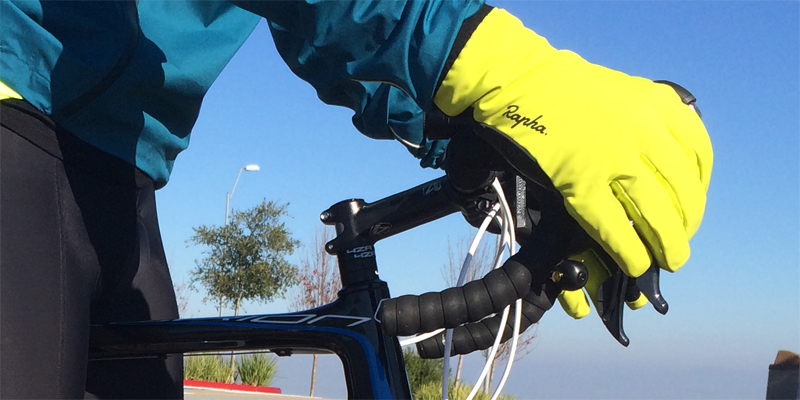 The fleece-like polyester inner lining is super-soft too. The gloves aren't waterproof but water repellant. It helps to wear the Rapha Rain Jacket (our full review) during downpours with the Rapha Winter Glove as the stretchy cuff allows the rain jacket sleeves to neatly and securely tuck into the gloves. Or vice-versa as I have tried them both but tucking it into the gloves is best for warmth and keeping rain out.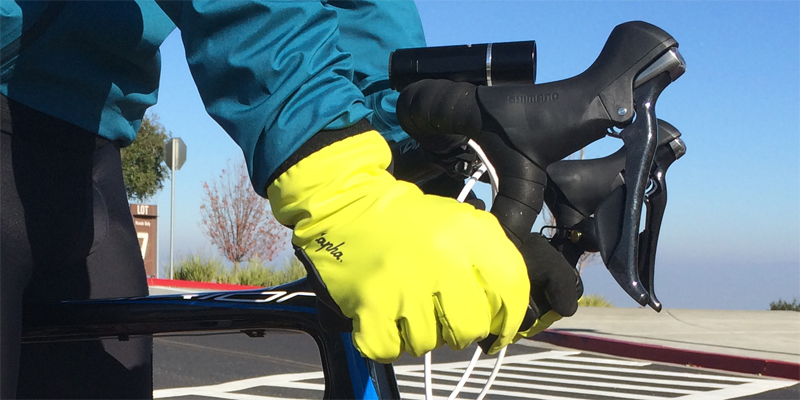 I must confess that the soft nose-wipe on the back of thumb works great and is one of my favorite feature from the Rapha Winter Gloves. The down side is that I have to hand wash and hang dry them more often than I like especially with treating the Pittards leather with leather balm.
The Rapha Winter Gloves is currently available in three colorways: Chartreuse, Orange, Black.

Runs a little tight so make sure you read the Rapha glove sizing guide carefully. The Rapha Winter Gloves is available for purchase online at: Rapha.
*Product provided by Rapha. CMP.LY/1 Review
If you have a product you'd like reviewed, contact me at info@weartested.org