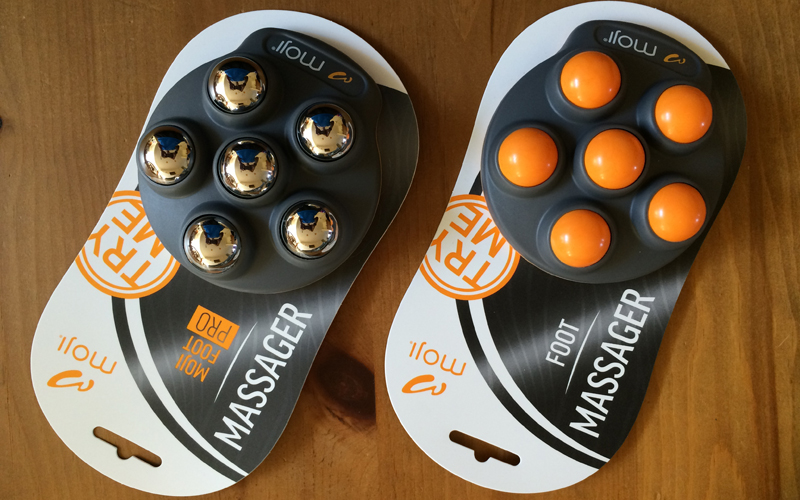 We have wear tested a few Moji products (Moji Curve (formerly Moji 360) and Moji Mini) in the past and the Moji Foot massager is the latest addition to their family. The Moji Foot massager is great for relieving foot pain and revitalizing sore and tired feet. It is also great for relieving Plantar Fasciitis. The slip-resistant base allows for better control of foot positioning.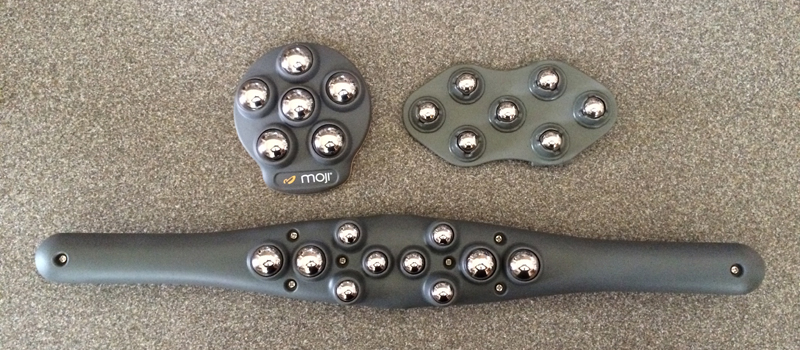 The difference between Moji Foot and Moji Foot PRO is that the PRO has stainless steel spheres instead of high-tech plastic spheres and a price difference of $10. Additionally, you can place the Moji Foot PRO into the freezer for an ice massage!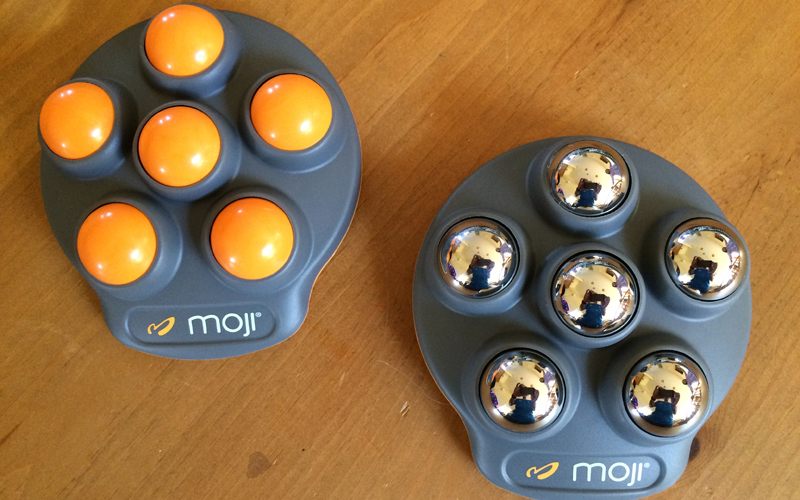 Simple to use – while sitting, just place either foot on the massager and roll over. The spheres dig deep into muscle and tissues to relieve pain and break up scar tissue. To clean, just wipe massager clean with an alcohol wipe (air dry).
Wear Test Summary
I normally use the Moji Curve and Moji Mini while training and competing in track and field. But for my daily runs, the Moji Foot PRO is my best friend. When running with the barest of minimalist running shoes like the Topo Athletic Speed Trainer (ST) or Adidas adiPure or any Xero Shoes huaraches or any Vibram Five Fingers model, my heel sometimes get sore especially when running hilly trails. The Moji Foot massagers are great for relieving heel pain. Before the Moji Foot PRO, I would use a golf ball or my wooden foot roller. The Moji Foot PRO is much more versatile with a hands-off solution. My Moji Foot PRO is always available as I leave it under my computer desk and I can multitask while getting my foot massage.

You can travel with the Moji Foot (plastic versus stainless steel spheres so airport security and TSA won't single you out if they are not familiar with it) or leave it at your work for additional foot relief.

To me, the Moji Foot PRO version is a no brainer and the $10 premium is worth it for the long run (no pun intended). The Moji Foot PRO unit weighs about 12 ounces more (17.2 versus 5.4) but is solid and more durable. Additionally, you always have the option of an ice massage with the Moji Foot PRO! The Moji Foot massagers are available for purchase at Amazon and Moji.
*Product provided by Moji. CMP.LY/1 Review
If you have a product you'd like reviewed, contact me at info@weartested.org