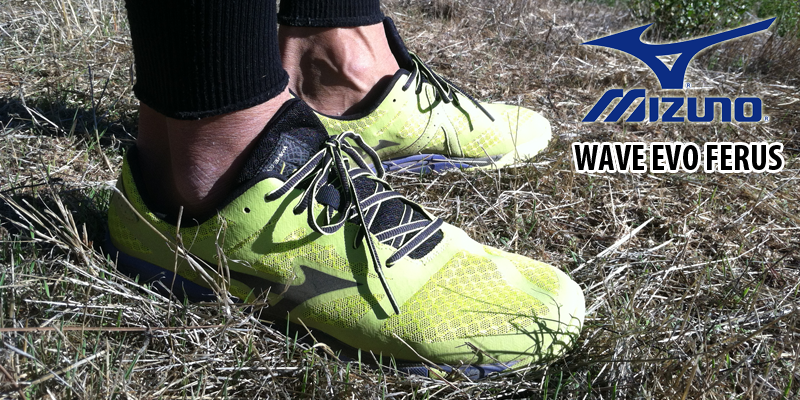 We tested the Mizuno Wave EVO Levitas during the initial launch of the Wave EVO zero drop collection over a year ago. At that time, we also took the Wave EVO Levitas on trail runs but debris got stuck on the outsole. Now Mizuno has the solution to that problem, the Mizuno Wave EVO Ferus, a trail specific running shoe.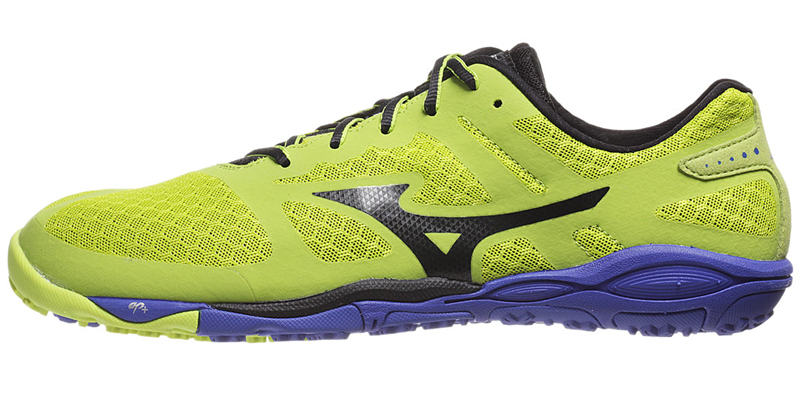 The Wave EVO Ferus is a versatile zero drop, all-terrain shoe designed for the neutral, mid-foot striker. With a breathable mesh upper and ultra lightweight synthetic overlays, it also feature a lightly padded tongue and collar for added comfort. The breathable fabric lining promotes a great in-shoe feel.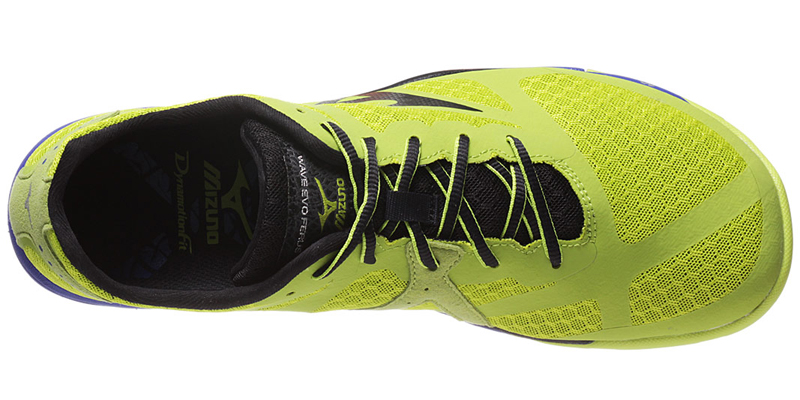 There is a molded foam insole that supply light underfoot comfort. The AP+ midsole offers enhanced energy return and extended durability, while maintaining its lightweight appeal.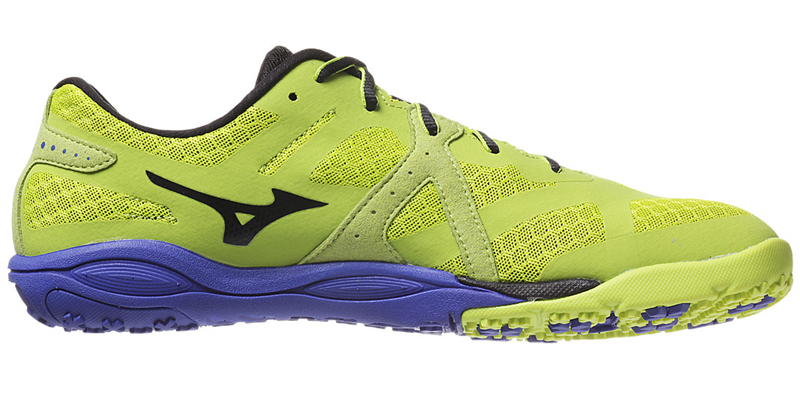 Mizuno Wave Technology in the forefoot provides maximum protection, comfort and a smooth ride. An aggressive X-Outsole pattern delivers exceptional multidirectional grip over rugged terrain.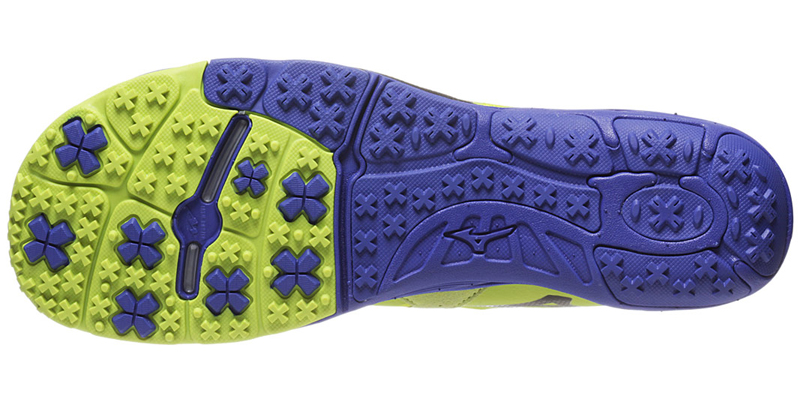 The Mizuno Wave EVO Ferus has the same oblique toe shape as the Wave EVO Levitas thus allowing for natural toe splay during toe-off.
So how did the Mizuno EVO Ferus perform?
My size 10.5 Wave EVO Ferus weighs in at 8.2 ounces, about an ounce and a half heavier than Wave EVO Levitas. The major differences between the EVO Levitas and EVO Ferus are the uppers (warmer) and outsole. Everything else is pretty much identical and I felt right at home the second I took it out for a run on the track and trails. Everything that it is doing right on the Wave EVO Levitas can be found on the Wave EVO Ferus – I won't repeat them here but you can reference my EVO Levitas review here.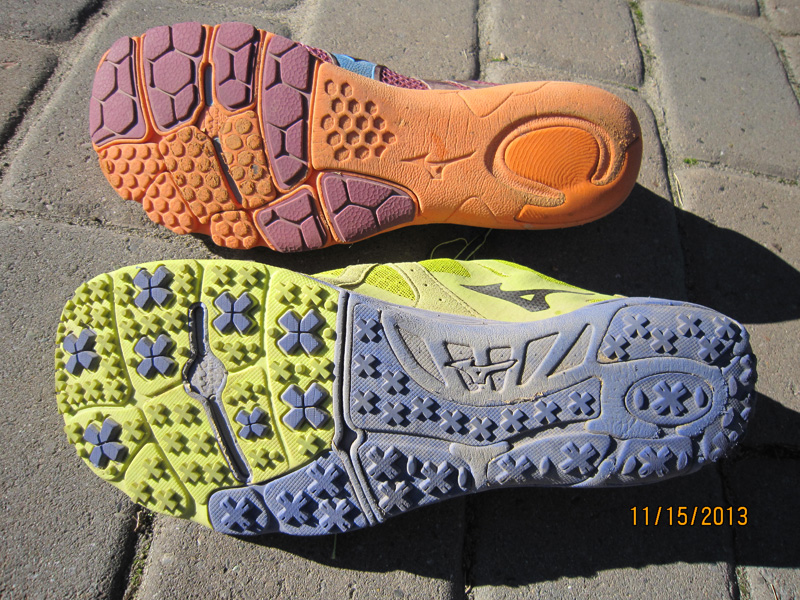 Even though the Wave EVO Ferus is slightly heavier than the Wave EVO Levitas, I have no problem running on the trails with them and I don't do speed work with it on the track either. As a trail shoe, it is almost perfect. No small debris coming into the shoe or stuck on the outsole. Traction on the trails is much better than the Wave EVO Levitas including down hills when you get tired and heel strike a bit.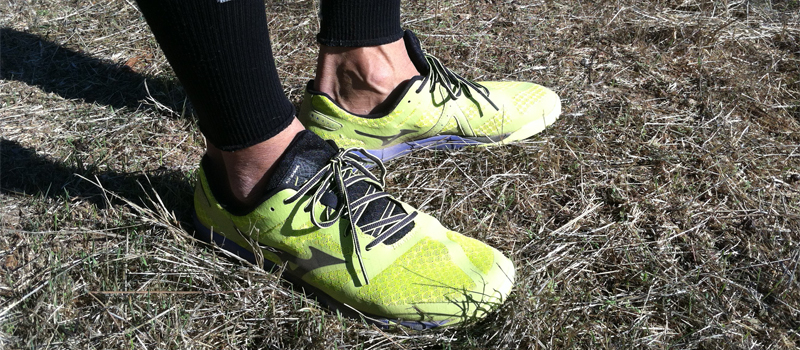 The zero drop and low stack height Wave EVO Ferus allows you to run naturally and feel the ground – maximum proprioception and natural foot movements. Its super wide toe box allows maximum toe splay and ultra flexible outsole earned the Mizuno Wave EVO Ferus a spot on Wear Tested Top 5 Trail Minimalist Shoe list!
The Mizuno Wave EVO Ferus is available in two colorways for men: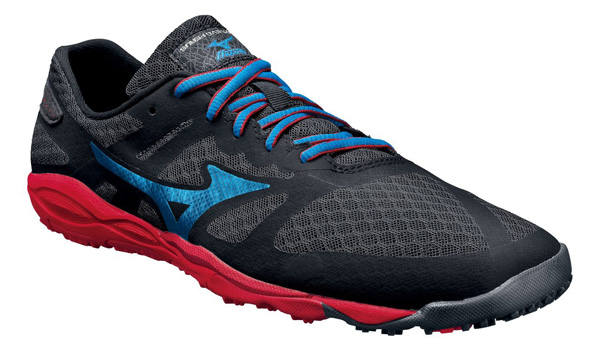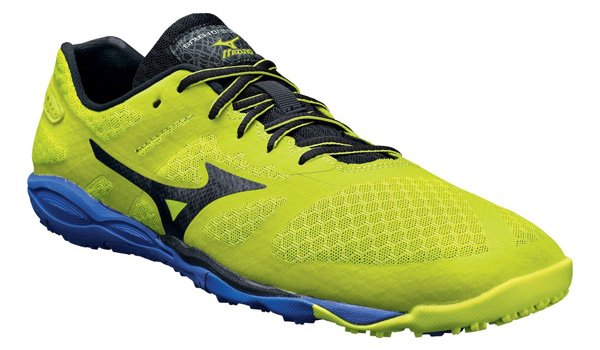 and in two colorways for women:
The Mizuno Wave EVO Ferus is available at: Zappos, Road Runner Sports, and Mizuno
*Product provided by Mizuno. CMP.LY/1 Review
If you have a product you'd like reviewed, contact me at info@weartested.org