You knew it was coming. But what we didn't know is how long it took. An inside look can be found on the blog post here.
Microsoft Health
Microsoft Health is a cloud-based service that helps you live healthier by providing actionable insights based on data gathered from the fitness devices and apps that you use every day. Activity-tracking devices like the new Microsoft Band, smart watches, and mobile phones plus services like RunKeeper or MyFitnessPal connect easily to Microsoft Health. Using this fitness data and our Intelligence Engine in the cloud, Microsoft Health provides valuable, personal insights so you can reach your fitness goals.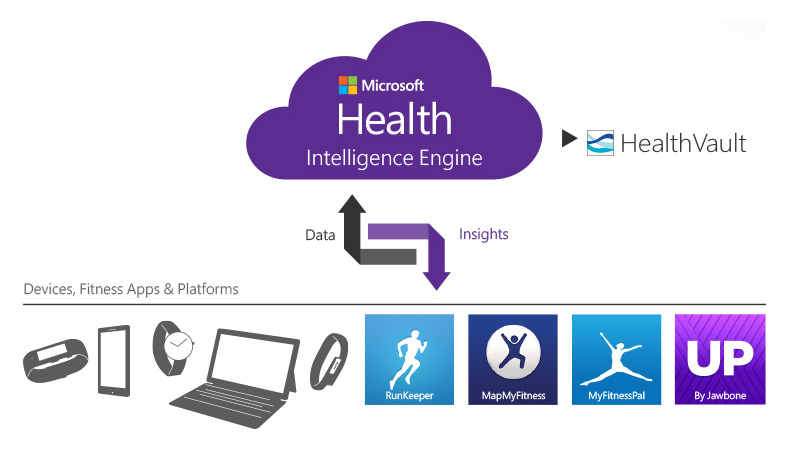 Microsoft Health is the beginning of an exciting journey we're taking to help you live healthier. We have a powerful vision of what's possible when premium device and service partners collaborate on an open platform. Eventually, you'll be able to use the information gathered from a variety of devices and services to give you insights into your entire day across nutrition, work, fitness and rest. We invite you to join us, whether you're a partner, fitness enthusiast, or just wanting to live a healthier life, as we build this experience together.
Microsoft Band
Microsoft Band, the first device powered by Microsoft Health, helps you achieve your wellness goals by tracking your heart rate, steps, calorie burn, and sleep quality. It also helps you be more productive with email previews and calendar alerts – right on your wrist.