Linge Shoes has recently announced that they are offering ballet flats that are the next barefoot shoe. Runners are well aware of the benefits of a barefoot shoe including a more natural foot position, comfort and a reduced risk of injury.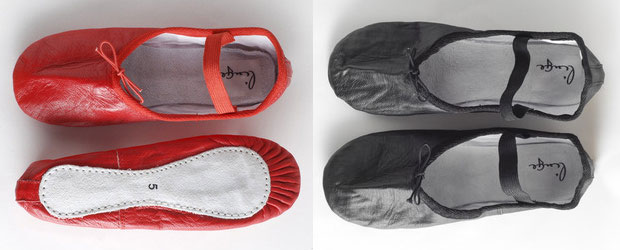 Linge Shoes has taken an innovative spin on the barefoot shoe by providing their line of ballet flats that are lightweight, pliable and just as comfortable as being barefoot. This will give women the opportunity to wear their barefoot shoes, outside of the fitness club. The ballet flats are versatile and stylish, and can be worn to work or out for a night of dancing. This means that women can still receive the benefit of the barefoot feel, even when they are not exercising.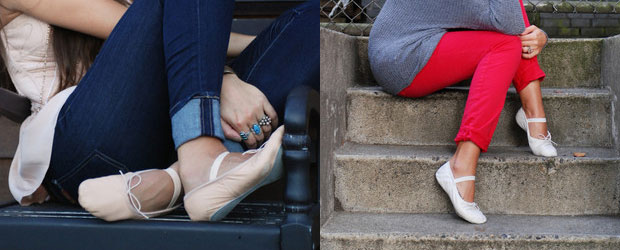 Linge has created a ballet flat with the beautiful lines of a traditional ballet slipper in the form of an everyday shoe with features like:
soft leather full-sole ballet shoe
leather interior lining
elastic ankle strap can be worn inside or outside foot
elastic tie can be tightened for perfect fit
The style has been trending in 2012 and this allows women a fashionable alternative, unlike the functionally designed barefoot shoe of the fitness industry.

Linge means "the line presented by the dancer's body" in Italian ballet.  By combining the classic line of the traditional ballet slipper with bright, stylish colors, Linge Shoes are the perfect staple ballet flat for every woman's wardrobe.
So did the ballet flats perform to expectations?
I enlisted my high school wear tester and fashionista Claire to test these shoes out. She has taken many jazz dancing classes with dancing shoes so she is well-versed and has her preferences.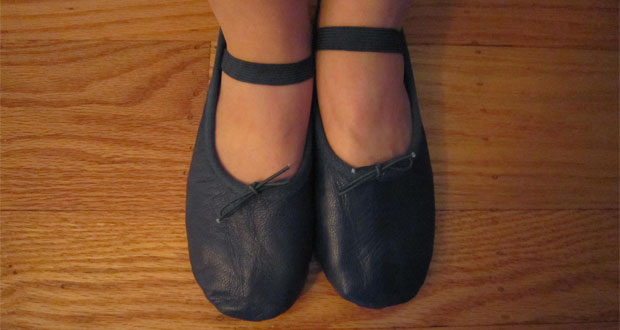 The ballet flats were a lot lighter, softer, and flexible compared to her jazz shoes so she immediately wore it around the house. It was very comfortable even after a few hours. But she was skeptical about the durability of the outsole.

But designer Whitney Evans assures my tester that the soles are slightly thicker than a regular ballet shoe but stayed true to the ballet shoe silhouette and maintained the leather sole. They will wear slightly faster than a rubber soled shoe – Whitney has been wearing them for months and months and they still look great.
And indeed they survived the durability test as she has worn it for a few full days at school walking in them (no running). With her jazz shoes, she would take them off right after dance class and put on her flip flops or sandals – it is just too hard to walk with them. With the Linge ballet flats, she could do both!
Linge Shoes are elegant, comfortable and stylish. You can even use them for a night out on the town. Pack an extra pair in your hand bag and use them in your office or in the airplane or whenever you need to slip into something comfortable. Maybe even multiple pairs with different colorways for different occasions!
The Linge ballet flats are currently available in 8 colorways (Black, Charcoal, Fuchsia, Navy, Cream, White, Teal, Red) with many more to come later this year.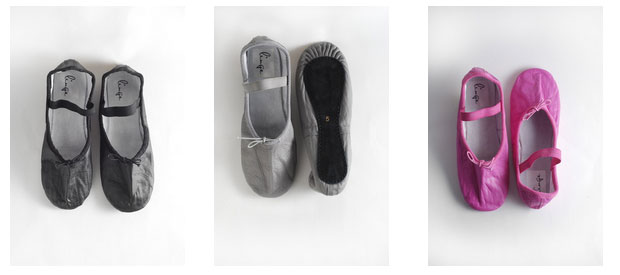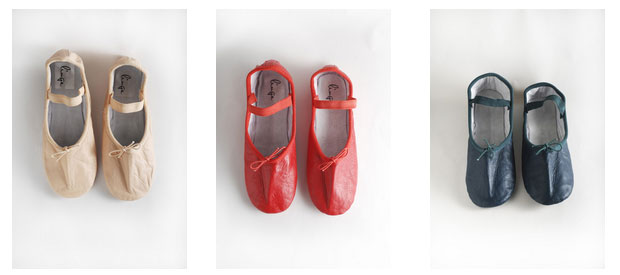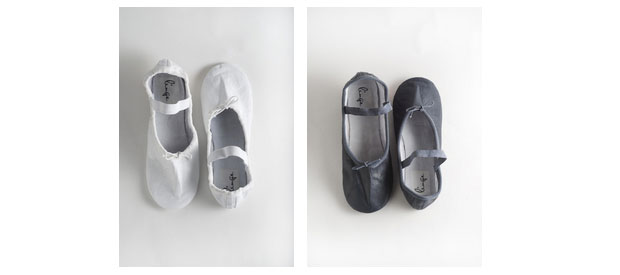 The Linge Ballet Flats are now available at Linge Shoes web site.
*Product provided by Linge Shoes (MSRP $59). CMP.LY/1 Review
If you have a product you'd like reviewed, contact me at info@weartested.org