About a year ago, I reviewed the initial version of Knuckle Lights. Ever since then, I've been using it for running in the evenings and early mornings. And for walking my dogs every night with the Knuckle Lights.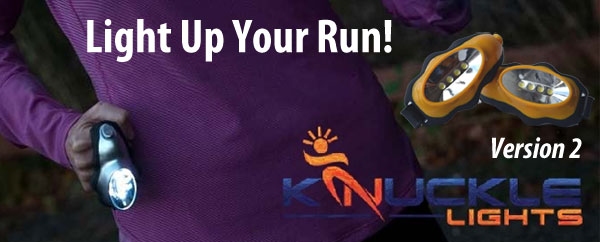 Knuckle Lights safety lights are worn across the knuckles in perfect position to light a path during runs, walks, bike rides or other activities in the dark. Offered in five colors (black, blue, silver, pink and yellow) a set of Knuckle Lights comes with two units, each with four LED bulbs for maximum illumination in minimum packaging (product weight is less than 3 ounces each).  Powered by two triple-A batteries (included), Knuckle Lights are designed with an easy to access power switch, soft edging and an adjustable silicone strap.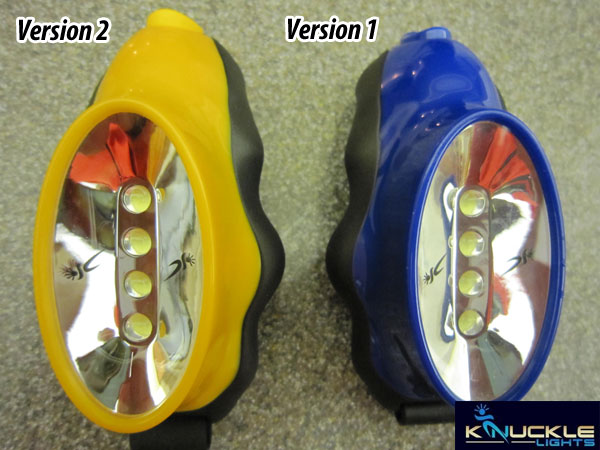 Since my last review and using it extensively for months, I've had one big problem – I need to replace my batteries frequently. They use AAA batteries and this size batteries drain quickly with usage – AA batteries would have been better based on my experiences with LED flashlights (and you thought I'm only a shoe addict).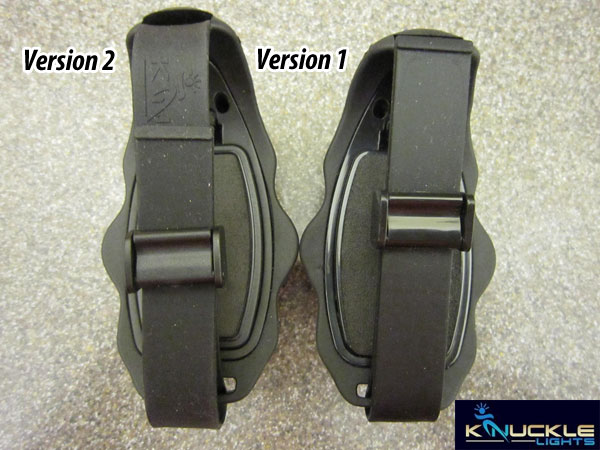 When I found out that Knuckle Lights have redesigned their circuitry to improve battery runtime, I was excited. So here comes the Version 2 review. Three major improvements in the Version 2 model includes:
Multiple lighting options – low power, blinking mode, and high power
Tighter seals – improves water resistance
Redesigned printed circuit board – improves battery run-time and lighting stability
The power button is also redesigned to be easier to activate and is covered with soft silicone. The silicone strap is now supposed to be unbreakable.
So how did Knuckle Lights Version 2 perform?
After using it for about 2 weeks straight, walking my dogs every night and running for a few nights a week in the evenings, I'm loving Knuckle Lights Version 2 even more than the original. The ability to choose low power or high power lighting makes sense for walking and running. Having a blinking light might be annoying so I decided not to use that for now – would be good for cyclists. As for the battery usage, time will tell but so far they're powering at almost full intensity – maybe using it in low power mode the majority of the time helps…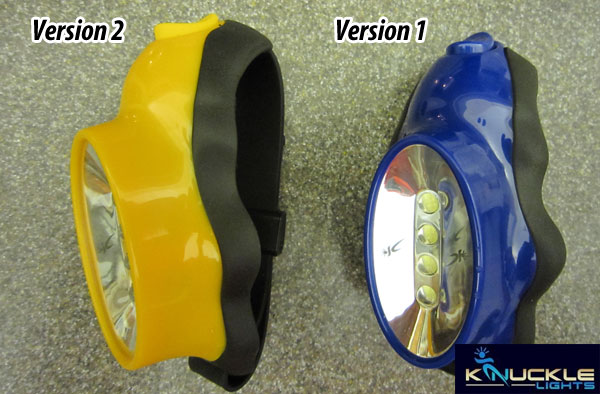 One last observation is that the clip on the silicone strap does not come loose as easily as that in the initial version. If you're the only runner using it, you probably won't change the setting. My kids were playing with it and I was trying to adjust it while walking.
I can now say that Knuckle Lights is the best alternative to a headlamp or carrying a flashlight for your next run or walk in the dark. And I did not get dizzy running with them! These lights are available in many colors including Blue, Pink, Black, Yellow, and Silver.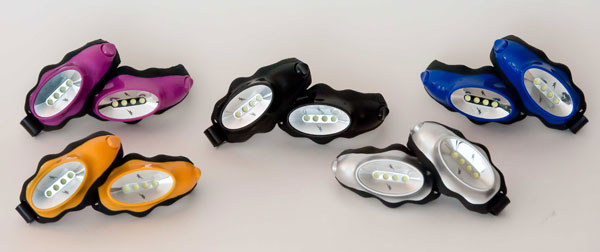 Knuckle Lights can be found in 115 running stores in the USA and includes a 90-day satisfaction guarantee plus 5-year warranty.
Knuckle Lights is available online at Knuckle Lights and at select retailers nationwide.
*Product provided by Knuckle Lights (MSRP $39.95). CMP.LY/1 Review
If you have a product you'd like reviewed, contact me at info@weartested.org