Injinji, the renowned maker of toe socks, just released their new Performance Sock Liner in micro length. Already available in crew and mini-crew lengths, the Injinji lightweight performance sock liner is designed to be worn as the base layer toe sock which can interface with your favorite traditional outer sock, or worn alone for those who prefer an ultra-sleek and lightweight design. Built with 5 separate toe sleeves, the toe sock liner fits your foot like a glove.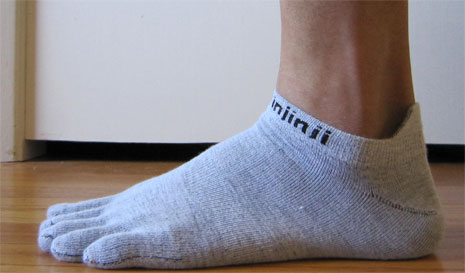 I normally run sockless with minimal shoes because I want to feel everything with my barefoot and I don't like the sliding feeling when wearing most socks. Of course wearing compression calf sleeves help with keeping my barefoot warm but because I test running shoes with insoles or inserts pull out most of the time, the roughness from unfinished footbeds or those with noticeable seams can cause blisters. That's where the Injinji micro liner socks come into play as it is thin enough to not make the shoe tight.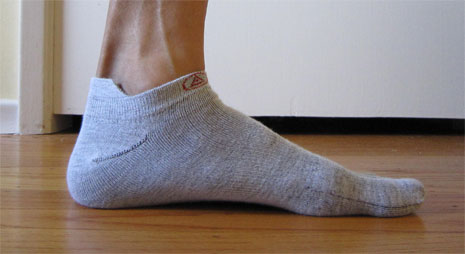 Constructed with 75% CoolMax, 3% Lycra, and 22% Nylon, it provides a custom fit that protects your feet from blisters while keeping your feet dry and fights odors. The sock is seamless and allows true natural movement of your toes. Allows circulation and eliminates skin on skin contact between your toes to prevent blisters – common in runners starting out with Vibram Five Finger toe shoes. I used to tape my toes before I discovered these thin toe sock liners!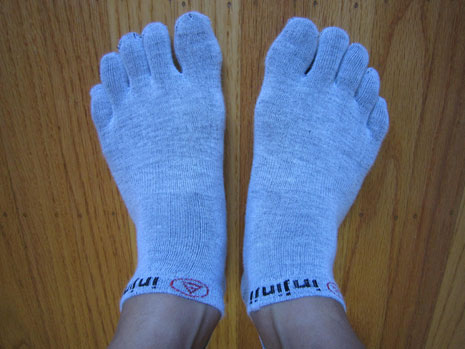 The micro length barely shows on your feet and shoes! This is still my favorite length of Injinji toe socks – I have the original micro length performance micro that I wear with my Vibram Five Finger KSO two years ago!

I sometime wear socks when it is really cold or when the shoe runs larger than true size. And I will pick Injinji toe socks over traditional socks because I get a better sense of balance (my toes spread out naturally), control (my big toe is free to move), and ground feel.
Here's what the Injinji micro liner sock looks like with a couple different shoes having different heel collar heights. The Inov-8 Bare-X Lite 150 has a standard heel collar height.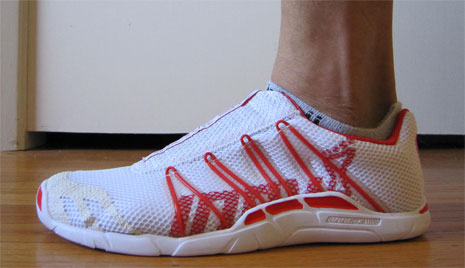 The VIVOBAREFOOT Neo has a much lower heel collar height though…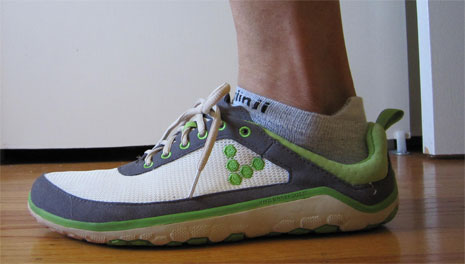 Here's the new Adidas ClimaCool Ride (competitor to Nike Free Run series) with Injinji micro liner.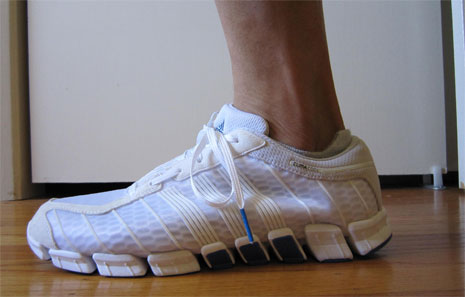 For those who have snug fitting running shoes or who wants to do long runs and worried about blisters or hot spots when running sockless, the Injinji performance liner toe socks is a perfect companion.
With the warmer weather approaching, this is also the perfect time to get yourself a pair of toe sock liners! Available May 1 at Injinji and major retailers including Zappos.
*Product provided by Injinji (MSRP $10). CMP.LY/1 Review
If you have a product you'd like reviewed, contact me at info@weartested.org