ashmei, the high end British athletic apparel brand, first came onto the runner's radar at the end of 2011. It launched five years ago with a web presence and five cutting edge men's styles that set about redefining excellence in sports performance clothing. With multiple European sports industry awards behind it, the ashmei running range is now landing in the US.

With over 30 pieces in the new collection for both male and female runners, the range caters for any weather conditions across all four seasons – and comes in four sharp colorways of red, black, grey and blue. Comprising waterproofs, midlayers, baselayers, shorts and accessories, the underlying ashmei design ethos remains the same today as it was back at inception in 2011: to deliver the very best athletic apparel in the world, especially when it comes to performance, comfort and style.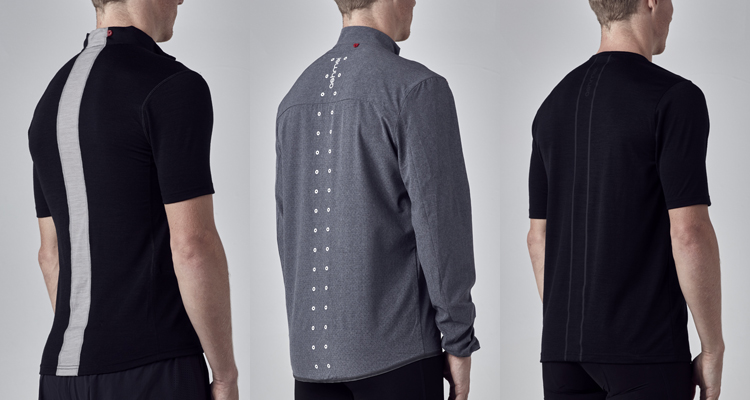 The statement piece of the new collection, the ashmei Hooded Sweatshirt, is simply a stunning winter addition to the ashmei stable. Worn alone or with a MERINO + CARBON baselayer, it provides great thermo-regulation on the coldest of winter runs. Merino terry loop backing offers great 'next to skin' comfort while its excellent stretch gives the required range of motion. A close-fitting ninja hood is there should the conditions dictate. A piece destined to be worn as much as a lifestyle garment as on the road or trails, the ashmei Hooded Sweatshirt will soon become a firm favorite.

The key to creating the ultimate running apparel is making sure that the material used is the very best available. ashmei continues to use superfine Merino Wool in many of its pieces as it is peerless in performance terms. It is thermo-regulating, ultra-fine, non-smelling, biodegradable and sustainable. The brand also blends other fibers with its Merino such as its MERINO + CARBON technology that wicks moisture 10x faster than regular Merino and dries twice as fast – a particularly desirable quality in high performance athletic apparel.
In this review, we wear tested the women's Hooded Sweatshirt and the men's Long Sleeve Classic Jersey.
ashmei Long Sleeve Classic Jersey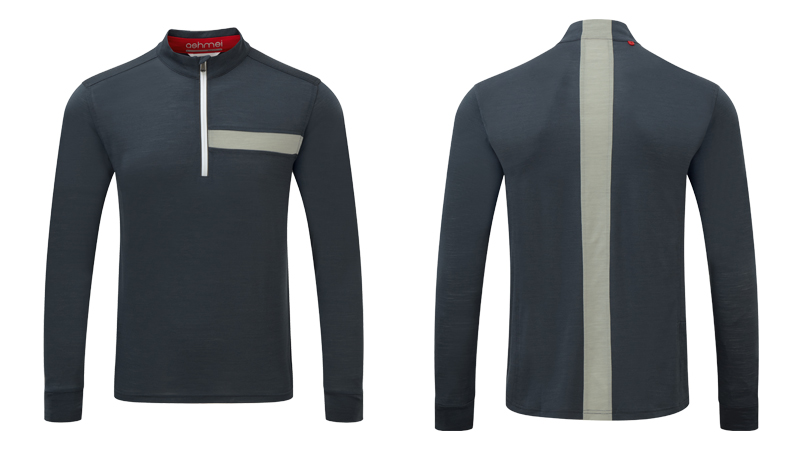 Merino carbon fabric
Flatlocked Seams
Zipped security pocket
Thumb loops with hidden mitt
Reflective front zipper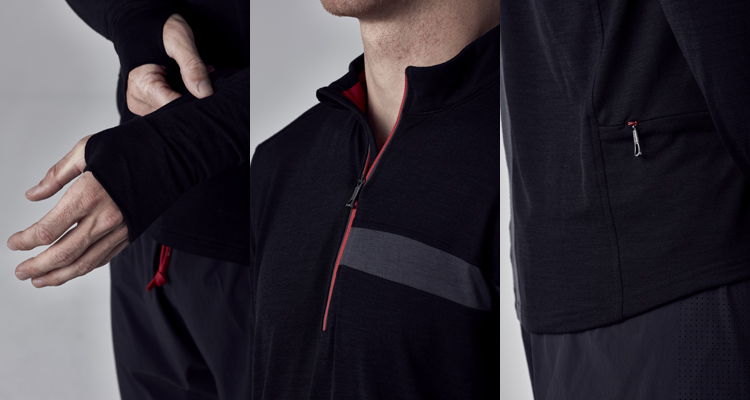 A perfect jersey option for seasonal running. This long sleeve MERINO + CARBON blend jersey offers great natural thermo-regulation and enhanced wicking and drying properties. Thumb loops in the cuffs and hidden mitts provide extra protection for those chilly early morning starts.
ashmei Hooded Sweatshirt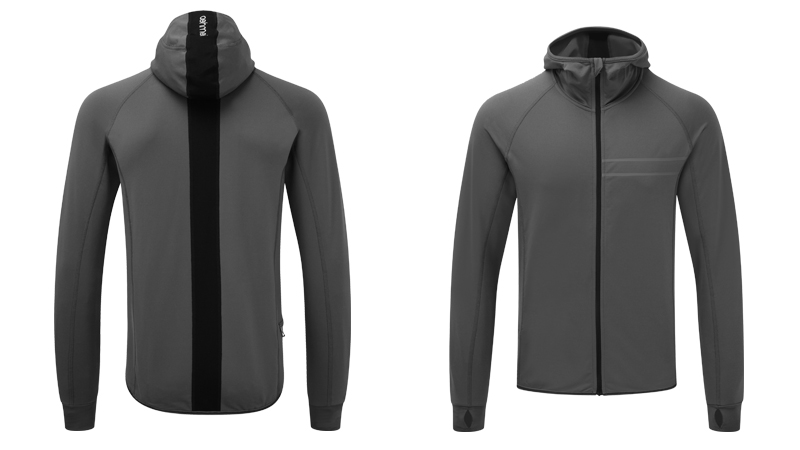 Stretch Terry Looped Merino Wool
Close fitting ninja hood
Flatlocked Seams
Zipped security pocket
Reflective binding with silicon gripper
Thumb loops with hidden mitt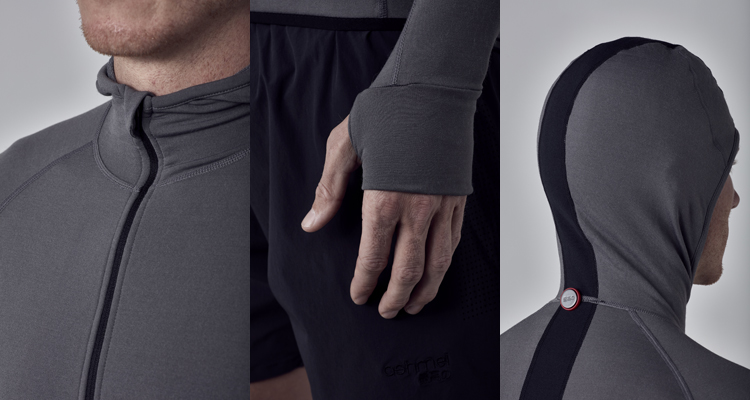 This perfect deep winter piece, worn alone or with ashmei's signature MERINO + CARBON baselayer, provides great thermo-regulation on the coldest of winter runs. The merino terry loop backing gives great next to skin comfort while excellent stretch gives a full range of motion. A close-fitting ninja hood is fitted should the conditions need it.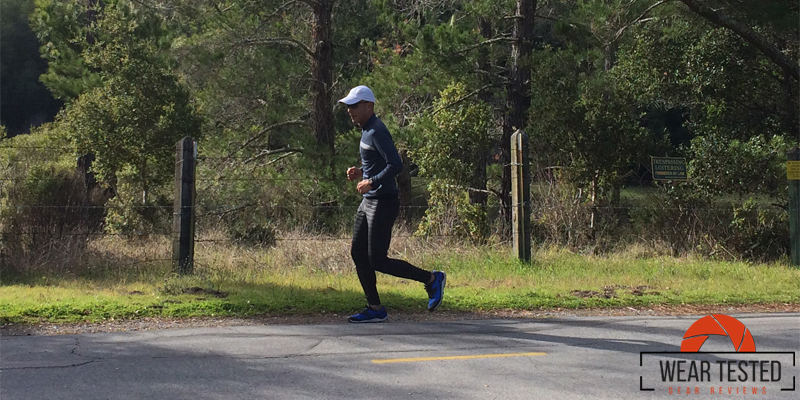 We were not disappointed. We were thrilled at the improvement and functionality since we tested the first ashmei running apparel over 3 years ago! For the last three few weeks, we had rain, wind, sun, clouds, and everything in between – it makes testing running apparel easy. The ashmei Long Sleeve Classic jersey and ashmei Hooded sweatshirt performed as expected – they kept us warm when cold, cools us down when hot, and they never restricted our arm and body movements when running on the road & trails or sprinting on the rubber track. And they look just as new and performed as before after many laundry cycles.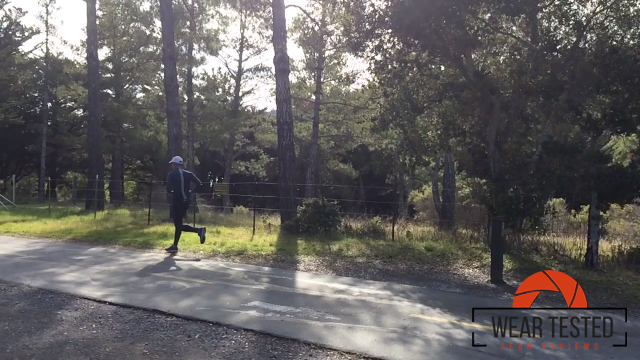 Destiny call. My female wear tester spent more hours wearing her ashmei Hooded sweatshirt (in Black) during the day than running in them. And she is taking great care of it – it is one of her prized performance outfit that goes with all her mix-and-match. It is more of a Lifestyle garment than a Running garment for her!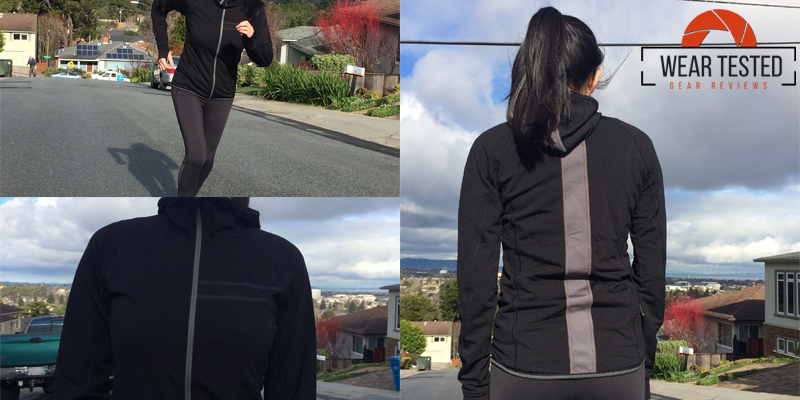 The only nit I have is with the Long Sleeve Classic jersey. I wear a Medium (US size 16 32/33 long sleeves) and the sleeves could be an inch longer. The thumb loop is a little tight and I cannot use the built-in mitt. The awesome cut/fit, MERINO + CARBON fabric, and lightweight jersey far outweigh the use of the thumb loop! And I have worn many high performance merino-wool long sleeve running jerseys that are loose fitting, medium to heavyweight, and not as breathable…
Most of the pieces are available in the full range of ashmei signature colorways: charcoal, red, black, and blue. The new blue color is unique to ashmei and is fast becoming a classic ashmei signature colorway. As we wrote last year, high performance does not mean high price over the long run, ashmei high performance apparel for running and cycling is no exception – you will not be disappointed. You can read more about ashmei versus everybody else in terms of their approach to technology, design and production.