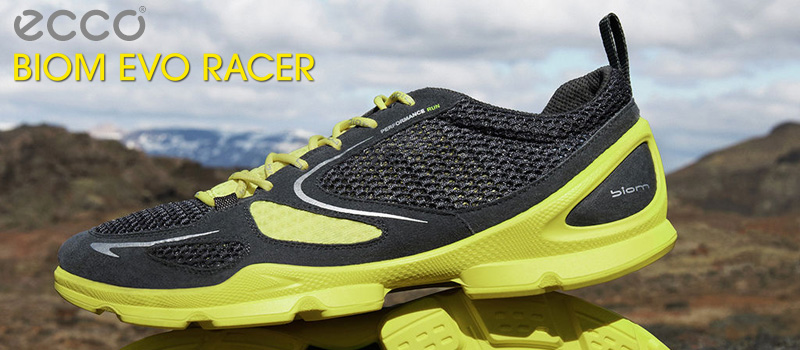 ECCO was the pioneer of natural running over 3 years ago when it first launched the BIOM collection. But it had too high a heel-to-toe differential and narrow toe box. And its Yak leather model was priced at a whopping $200! Now they're back with their next generation BIOM collection: EVO Racer and EVO Trainer. The BIOM EVO Racer is a lightweight minimalist shoe for training and competitive running. This low-to-the-ground (5mm) shoe combines a glove-like second skin fit with bio-mimicking anatomical support that helps guide the foot to its optimal natural motion path.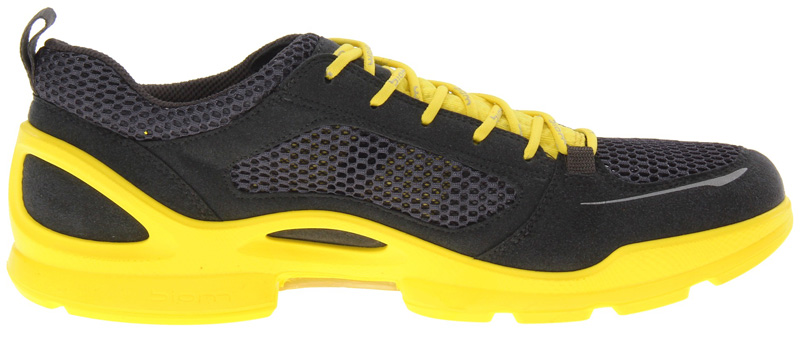 The BIOM EVO Trainer is an all-around natural motion running shoe and includes many of the same technologies as the BIOM EVO Racer, while integrating more anatomical support. Its glove-like fit and superb flexibility make it an absolute pleasure to run in, also on longer distances. It has a 7mm drop.
We are reviewing the BIOM EVO Racer here. The EVO RACER does not have a removable insole, but a soft inlay board is integrated into the strobel sole to enhance shock absorption, reduce weight, and to avoid the insole slipping in the shoe.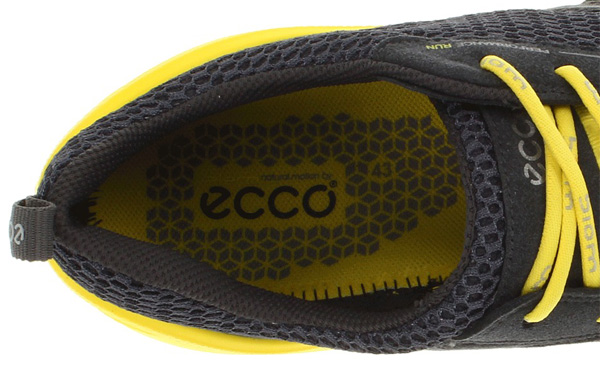 The uppers has an symmetrical collar and tongue construction that wrap around your foot like a sock, while at the same time avoiding the tongue to slip.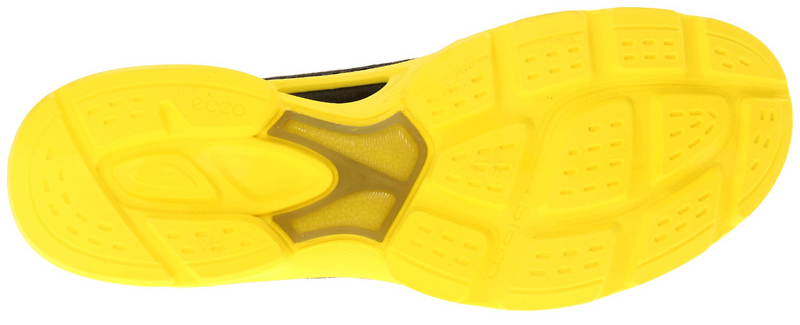 The BIOM sole is molded after the barefoot, integrating flexible grooves that enable the shoe to flex at the same places your foot does. There is also a heel cavity that makes the transition from heel to forefoot smooth and comfortable.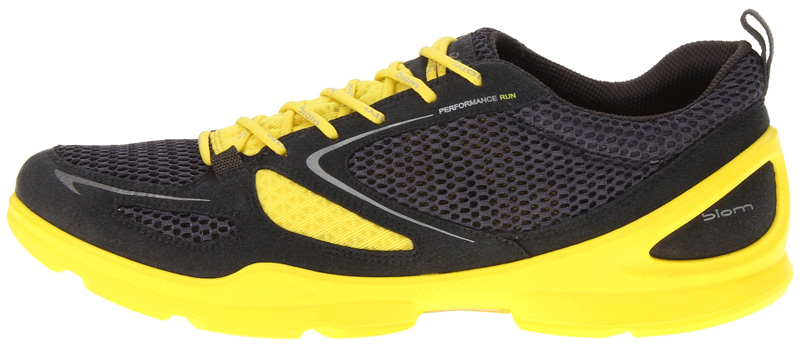 So how did the BIOM EVO Racer perform?
My pair of BIOM EVO Racer weighs in at 9.8 ounces (EU44/US 10.5), a little heavy for a minimalist racing shoe. It also came with a second set of shoe laces (yellow and dark grey sets). The heel cup feel feels narrow but I did not get any hot spots. The non-removable insole or footbed looks unfinished as stitching appear visible but left no hot spots though.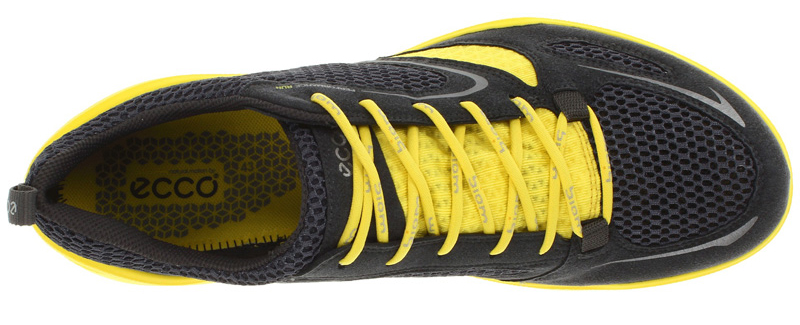 I am very impressed by the super-flexible flex points at the correct forefoot locations. The uppers have great breathability but the tongue is a little thick and stiff though. However, the tongue does not slide (my pet peeve) because of the asymmetric design – I like!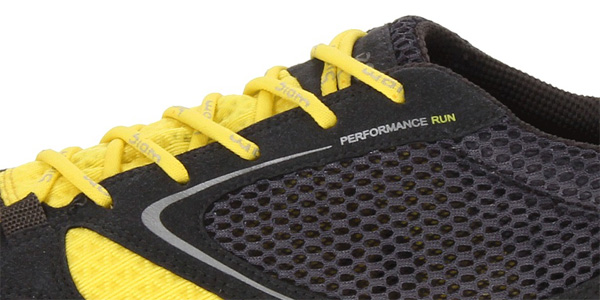 The 6mm heel-to-toe drop should be lowered but did not bother my running form. Maybe a zero drop version in the future. I did notice that it is a little snug on the arch area – runners with lower arch or flat foot may not feel comfortable in them.

The BIOM EVO Racer is a good shoe for the transitioning and advanced runner – could be used for both training and racing. My personal preference for a light racing shoe is that it should be less than 7 ounces in weight and should be zero-drop. One contradiction with this shoe design though. I strongly believe that a natural runner should never heel strike – midfoot is the default. All the technology in the heel of the BIOM EVO Racer is wasted in running but should only be used for walking. And I walked many miles with my dogs in them as a test – very smooth and comfortable transitioning.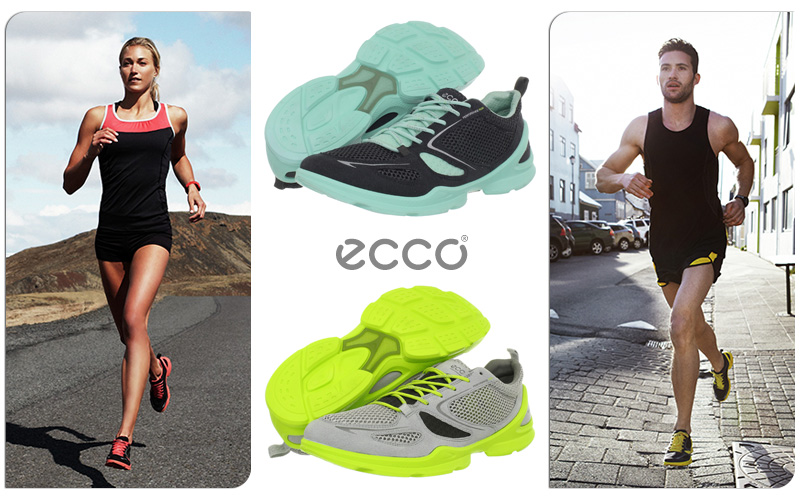 The ECCO EVO racer is available in three colorways for Men:
And in three colorways for Women:
The ECCO EVO Racer is now available at: Zappos
http://www.eccousa.com
*Product provided by ECCO USA. CMP.LY/1 Review
If you have a product you'd like reviewed, contact me at info@weartested.org