I've always been a supporter of small companies and start-ups, especially those that make your life better. Being involved with many start-ups in Silicon Valley for over 20 years, I know how hard it is to get funded and survive for many years without a steady salary. earhoox is one such company that caught my eyes.

earhoox is the solution to the common problem of loose, uncomfortable earbuds. earhoox is a set of silicone attachments for your current earbuds that apply pressure and traction to key points of your ear giving your existing earbuds a much more secure and comfortable fit – one that is in tune with an active lifestyle.
earhoox™ – The Earbud Cure from Earhoox on Vimeo.
earhoox are designed to work with the standard earbuds included with many popular personal consumer electronics, including cell phones, tablets and MP3 players. Users of these earbuds often experience frustration and interrupted physical activity due to the products' constant slipping from the ear.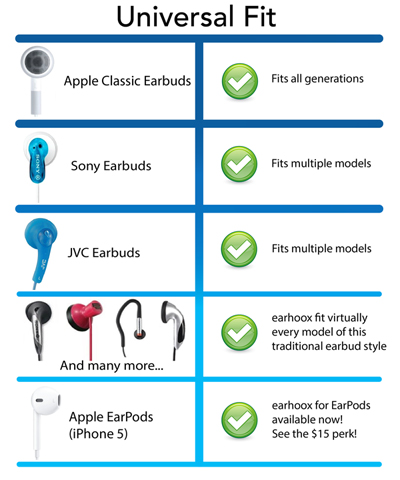 Invented and patented by college friends Jeff Becker and Helmut Wyzisk III, earhoox was the natural response to a problem both men found prevalent on the subway, on the streets and at the gym. "Loose, uncomfortable earbuds seemed to be a universal problem and earhoox were just a natural problem solver. earhoox bring a sense of confidence to those engaged in physical activity, knowing that a run or a workout won't be interrupted by a rebellious earbud." explains Helmut and Jeff.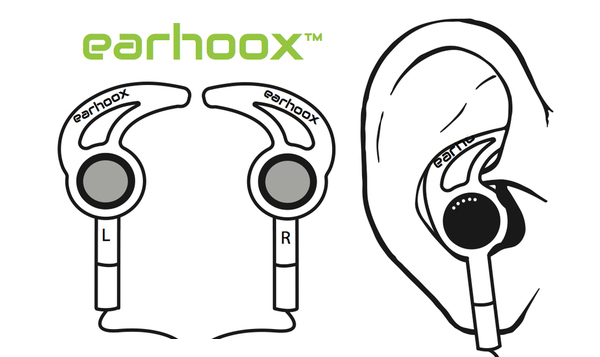 Made of pliable yet durable silicone, the earhoox "shark fin tip" was designed to fit snugly and comfortably within the natural curve and shape of the ear's helix (the curved rim) while the ear canal securely cradles the earbud. This design creates a zero gravity effect as it moves the pressure away from the ear canal because the earbud is secured from above, preventing slips and slides, and enhancing the listening experience.
So how did earhoox perform?
I've been using the earphones from my Motorola MOTACTV GPS watch for my iPhone 4. Those earphones have a different kind of ear hooks – traditional ones that hooks behind your ears. I have not been using my iPhone 4 earphones because they do not stay in my ears even when I'm not running!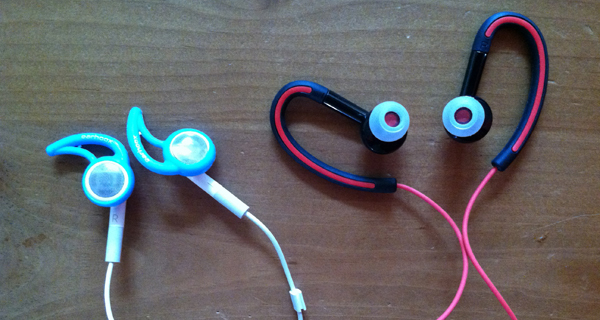 Using earhoox with my iPhone 4 earphones, it took a few minutes of fiddling and getting the shark fin positioned correctly for my ears. The silicone fits super snug around the earbud so it should stay intact and require no repositioning in the future!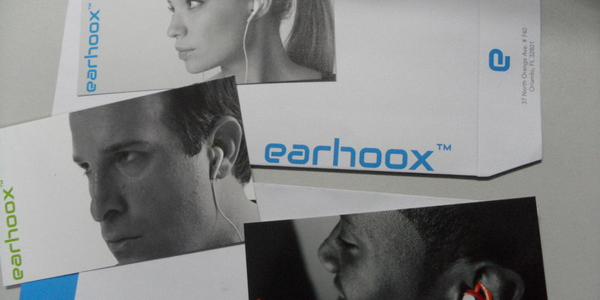 The earhoox is so comfortable and keeps the earbuds in place – I swung my head left and right rapidly and even did a lot of jumping movements. Couple that with a few kick boxing moves on the heavy bag in my garage. The earhoox stayed in place and I did not even feel them in my ears. Amazing and ingenious design if you ask me! Obviously, running with them has less movement and no problems with them falling out or getting loose. Great for long runs or walks if you listen to music or the radio!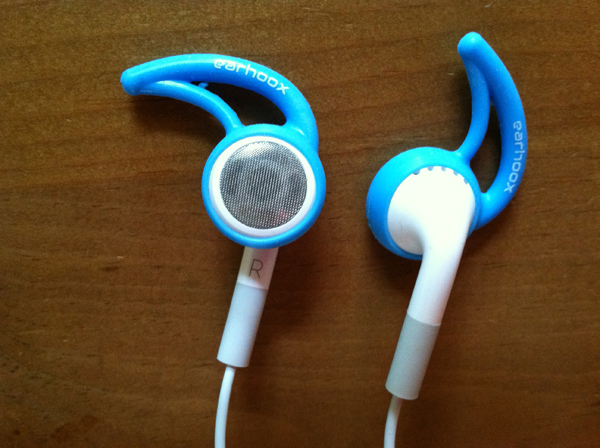 I've seen a lot of earbuds related projects since my cousin is a patent lawyer and inventor who runs ideas by me during our family get together. His field of focus is keeping the earbud cords untangled during non-use. His patent, Headphone with restraints and methods, was recently granted by the US Patent & Trademark Office. earhoox addresses one of my personal problems. Now it is solved. Next problem? Remembering to carry my chest heart rate monitor strap. Maybe the Mio Global Kickstarter Alpha project? That's next!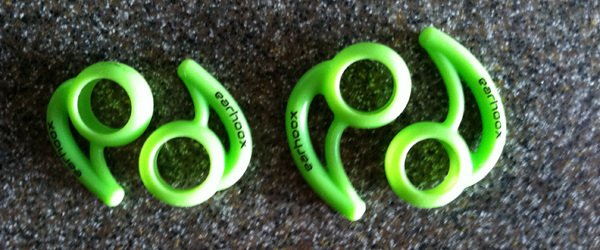 In terms of sizing, the earhoox starter pack includes one set of Large and one set of Small. The larger size fit my ears and the small size fit my 15-year-old fine. Because earhoox is extremely durable and made of high quality silicone, you can stretch earhoox around any circular earbud. earhoox is also developing a version that fit the earpods from the iPhone 5. You can also reserve your sets now!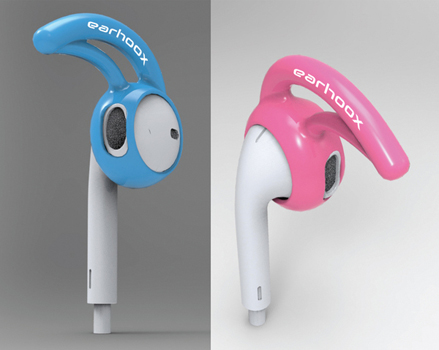 The current IndieGoGo earhoox project (ends January 19) is to fund the production molds required to produce thousands of earhoox for their fan base! Later, earhoox plan to fund the design and production of brand retail packaging for shelves in stores around the world. And of course their own online store for taking direct orders.
earhoox comes in a variety of colors including white, black, blue, pink, and green. You can also create custom colors or even those with your own logo – great for corporations, teams, etc.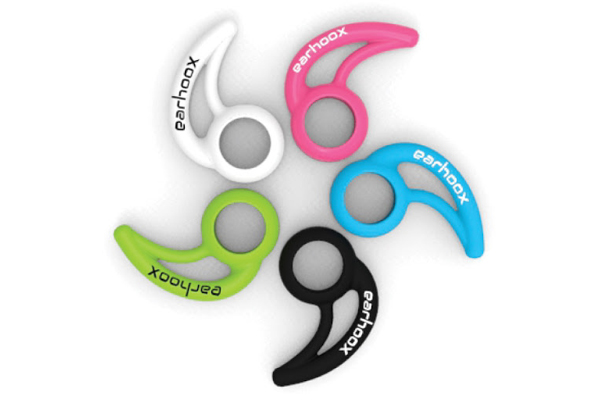 earhoox is now available for ordering at: IndieGoGo
The campaign ends January 19, 2013 so hurry!
*Product provided by earhoox. CMP.LY/1 Review
If you have a product you'd like reviewed, contact me at info@weartested.org