I must admit that I haven't been taking care of my leather shoes until Andrew from LEMs Shoes introduced me to products from Otter Wax. Mountain from The Primal Professional also recommended products from Leather Honey for the FER and ZETONE dress minimalist shoes. I am also reviewing both the LEMs Nine2Five and PriPro FER in the next few weeks so stay tuned for a full report.
I decided to start off with the LEMs Nine2Five and purchased the Leather Care Kit from Otter Wax. I have worn the LEMs Nine2Five for a few weeks before I cleaned, moisturized, and oiled it.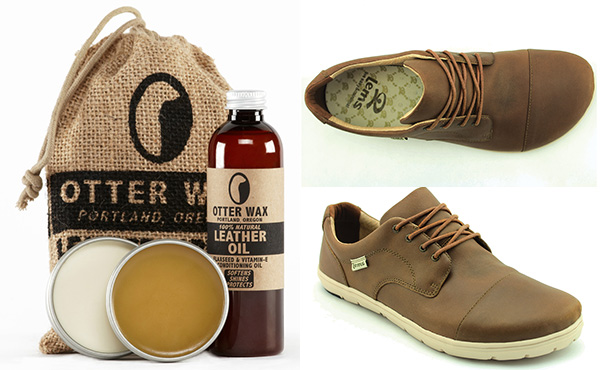 Using the Otter Wax easy 3-Step leather care process, I started off by cleaning the leather with the Saddle Soap to also remove any stains. After cleaning the leather, I let it fully dry before I start moisturizing it.

 Then I followed up with the Leather Salve to moisturize the leather as it restores oils, revive suppleness, and repairs cracking from dehydration. After it dries, you might get a cloudy white layer that you can buff using a brush or a dry cloth.

Finally, use the Leather Oil to quickly revive the natural shine of the leather with a deep-conditioning combination of flaxseed oil, vitamin-e, and Otter Wax proprietary blend of all-natural essential oils.

There you have it! The BEFORE and AFTER pictures for my LEMs Nine2Five. I'm ready to wear my LEMs again to meet with clients without worrying about the wear and tear. Hopefully I will repeat this process every few months to preserve the leather.

Otter Wax have an awesome video illustrating the 3-Step process.
Otter Wax: Leather Boots Tutorial from Aubree Bernier-Clarke on Vimeo.
The LEMs Nine2Five is now available on our online-only Minimalist Shoe store and at LEMs Shoes.