WTGR gave you a sneak peek of the Altra Zero Drop King MT a few weeks back. Without further delay, here is the Altra King MT, made for runners who embrace mud, rocks and burly mountain climbs. This shoe features a Vibram outsole with 6 mm lugs designed for optimal lateral breaking, medial gripping and maximum traction in wet, loose and rocky conditions.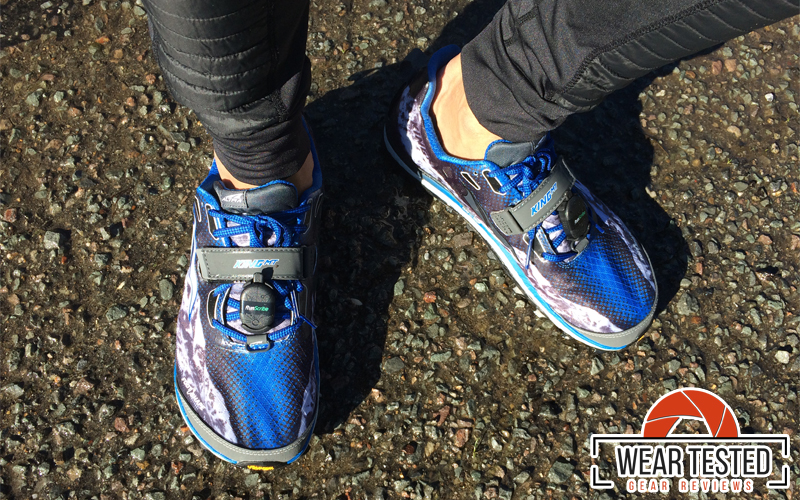 Topping this awesome outsole is the Altra Ego™ midsole, a new compound with high responsiveness at a low weight. By using a secret blend of compounds, Altra EGO offers the holy grail of running shoe cushioning, comfortable and soft, yet lively and resilient. With increased responsiveness and thinner cushioning, Altra EGO combines a closer to ground feel with the comfort of a plush ride.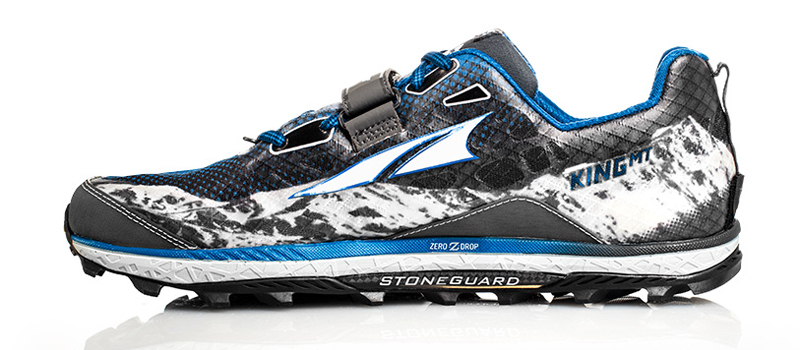 Designed for those who crave a plush ride but still want an energetic rebound in a moderately cushioned package. Altra EGO's bouncy nature helps you maintain a quick turnover and a high cadence for maximum energy return.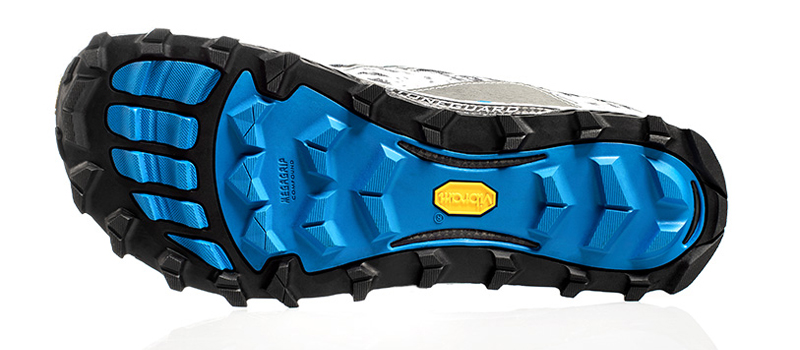 A flexible, wrap-around StoneGuard™ rock plate adds extra protection underfoot, and the one-directional friction heel lining keeps your foot securely in the shoe. The Altra King MT has the most supportive upper of any Altra with TPU overlays, durable polyester Ripstop fabric and a Foot Lock Strap (that doubles as a lace keeper!) to lock your foot into the shoe on steep ascents and descents.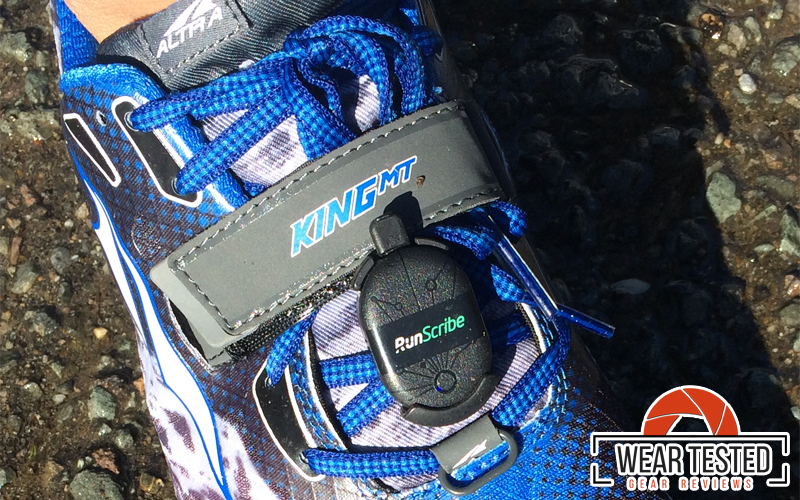 The Altra Superior (versions 2.0, 2.5, 3.0) has been my favorite go-to minimalist trail running shoes until now. Running with the Altra King MT on wet and dry terrains (asphalt, gravel, mud, packed dirt) for many long runs after heavy Northern California rains, this is probably the best ALL TERRAIN and ALL GRIPPING (Vibram outsole) trail shoe I have ever wear tested.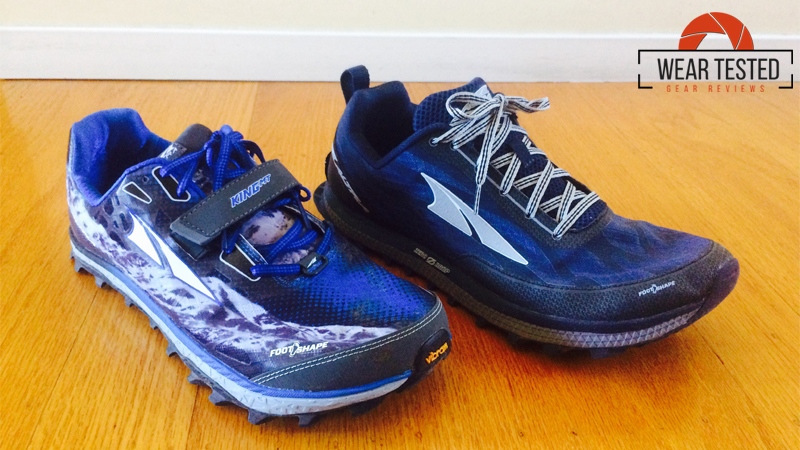 The grip is superior on wet asphalt and mud. Even though it is one ounce heavier than the Superior 3, the King MT 2mm lower stack height and new Altra EGO midsole made a big difference. The foot lock strap comes into play when running over branches and debris – it does not get caught on your laces.
For those who love to run fast uphill and downhill, this is probably the only Altra model I would wear – the Altra Lone Peak 3 is too bulky (I can't feel the ground that well) with a 6mm higher stack height than the Altra King MT. The foot lock strap is not just for your laces but also for securing your foot for steep ascents and descents. For those who run sockless like myself, tightening the foot strap can cause blisters for long runs so be careful.

I believe the magic is in the Altra EGO midsole giving me a consistently high run cadence (averaging 165). I've started running in the Altra Escalante (full review coming soon), the only other shoe with Altra EGO midsole, and getting a similar EXCELLENT performance and feel. From now on, if Altra can start basing their casual shoes on the Altra EGO midsole and Escalante uppers, I'll be in footwear heaven as I've done a couple of long walks with my dogs wearing the Altra Escalante…
| | KING MT | SUPERIOR 3.0 |
| --- | --- | --- |
| Stack Height | 19mm | 21mm |
| Cushioning | Light | Light |
| Midsole | Altra EGO™ Compound, Stoneguard | EVA / A-Bound™ Blend, InnerFlex™ |
| Outsole | Vibram® MegaGrip Rubber | DuraTread™ Outsole, TrailClaw™ |
| Weight | 10.2oz | 9.2oz |