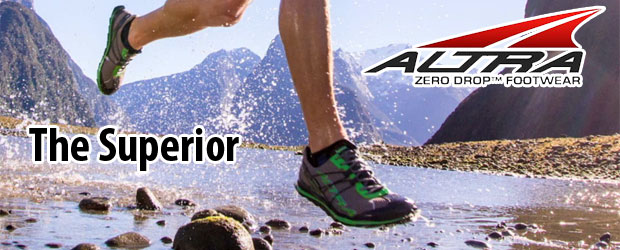 With a removable StoneGuard system and CheckerTrail sticky rubber outsole, The Superior trail shoe is Altra Zero Drop's latest offering. The Superior is designed to give incredible protection and stability on loose dirt and rocks – you can tackle the toughest trails with this rugged shoe.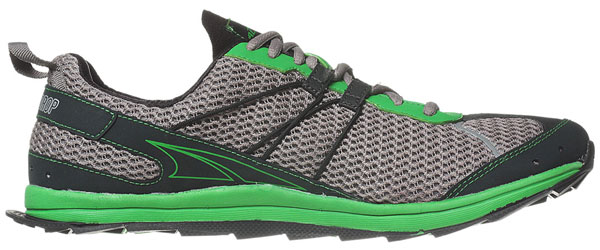 The Altra Superior lightweight trail shoe offers a zero drop platform and a foot-shaped last to allow for a more natural stride. A rugged outsole inspires confidence on a variety of trail surfaces, while a removable rock plate beneath the sockliner offers protection when you need it, so you can focus on the trail ahead.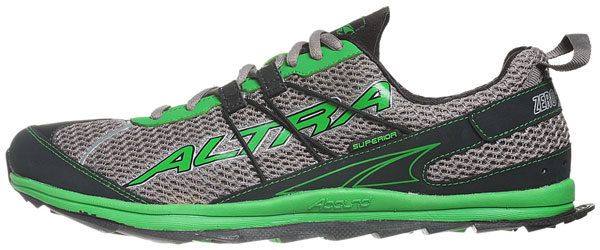 The Superior is billed as a minimum feature, minimum neutral shoe designed for daily training and high mileage on trails.  It is built with a semi-curved shape.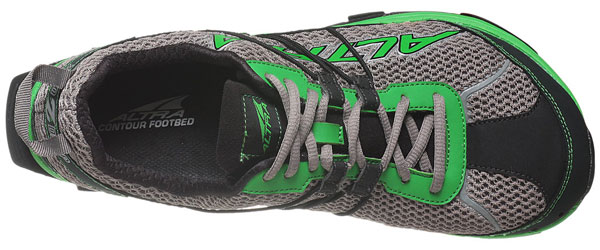 The uppers is made of quick dry air mesh that wicks water away from your foot while remaining light and breathable. A heel claw construction uses a snug fit around the heel for added support. An A-Wrap design holds feet securely around the midfoot and allows for a roomy toe-box. The asymmetrical lacing design follows the shape of the foot for improved fit and feel.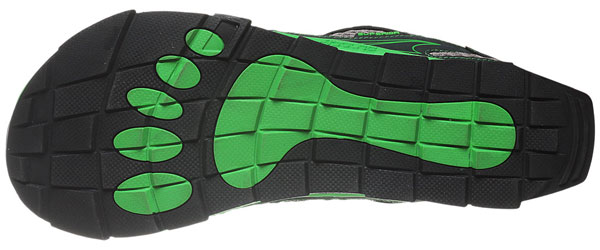 The CheckerTrail outsole uses sticky rubber lugs for superior grip on trails. A trail Rudder in the heel offers control during steep descents.
So how did The Superior perform?
My pair of Superior (US men's 10.5) weighs in at 11.0 ounces with both insole and rock plate intact. The 3mm-4mm insole weighs 0.6 ounces whereas the 2mm rock plate weighs 1.2 ounces. Stripped of both insole and rock plate, the Superior weighs only 9.2 ounces and about 12mm stack height. Not your super-lightweight trail running shoe but light for a shoe with significant protection on gnarly trails.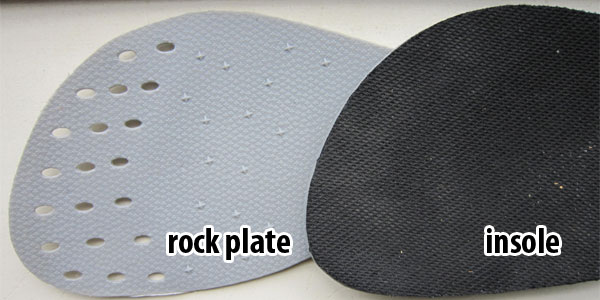 The first thing I noticed is that the shoe laces are too long for men if you don't use the last eyelet but good for women. There is at least 3 to 4 inches of excess lacing and I have to double knot every time. The bright side is that my laces will never come loose!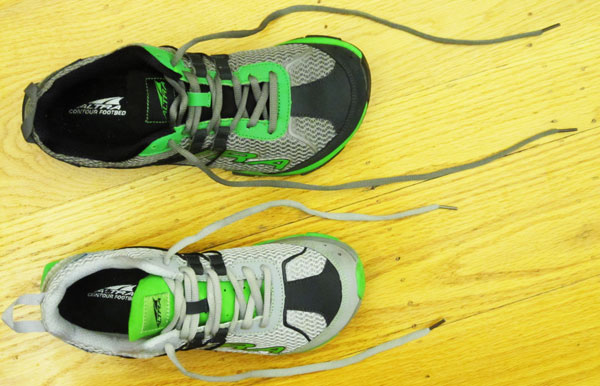 The uppers are soft, super-comfortable, and breathable as I only run sockless and without the rock plate on non-technical but hilly trails. Sometimes I wished I have the rock plate inserted as I stepped on a few small rocks in packed dirt – OUCH! You will feel it – I might have even bruised my foot.

The trail rudder in the heel of the shoe sometimes get in the way when I'm driving in my car to the trails – your heel does not slide smoothly and gets caught in the floor of the vehicle at times.

I don't think it would be a good idea to run sockless with just the rock plate and no sockliner as the rock plate surface is pretty rough. The removable sockliner and footbed are both very smooth and seamless – no hot spots or blisters on all my sockless runs.
The Altra Superior is perfectly positioned as a lightweight trail shoe. The Lone Peak is meant for really gnarly trails. But I look forward to an even lighter and minimal trail shoe designed only for non-technical trails. Maybe with a built-in rock plate and seamless footbed for sockless running – that's my dream trail shoe. And one that might be rated 5.0 Stars. The Altra Zero Drop Superior is a 4.0 Stars in my book.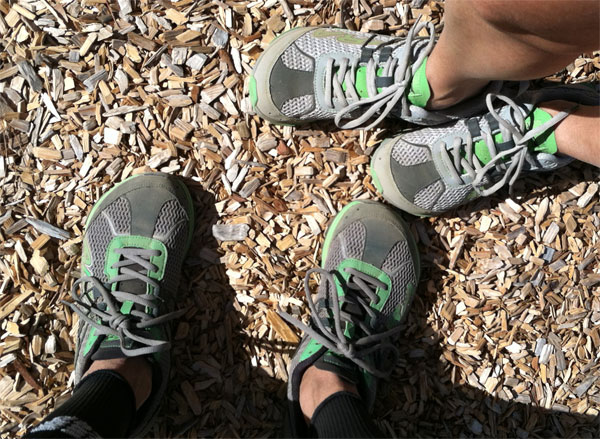 The Altra Zero Drop Superior is available in a single colorway for Men – Black/Green.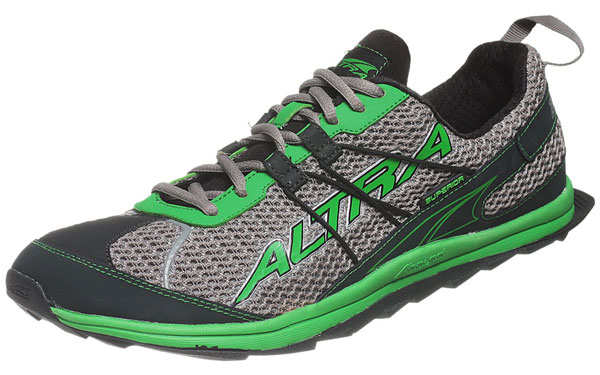 It is also available in a single colorways for Women – Light Grey/Green.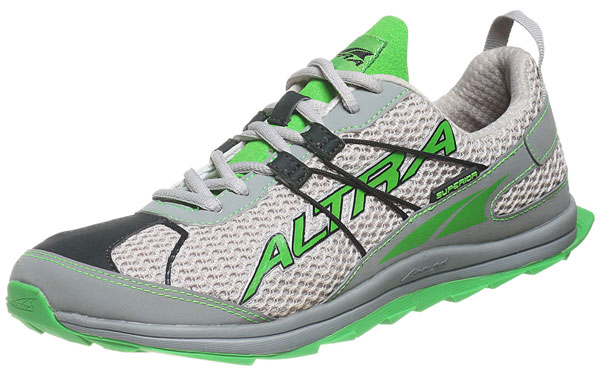 The Altra Zero Drop Superior is now available at: Altra
*Product provided by Altra Zero Drop (MSRP $95). CMP.LY/1 Review
If you have a product you'd like reviewed, contact me at info@weartested.org