I found the best running shorts August 2016 when I wear tested the Altra Performance Short (see full review here). But I was disappointed when they discontinued it earlier this year. A few weeks ago, I was back in running heaven when I received the new Altra Running Trail Short and Running Short.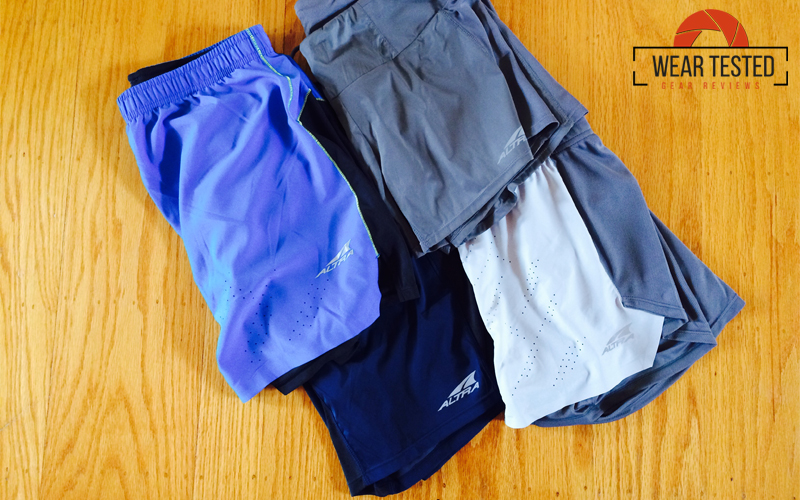 What I did not know until I wore the new Altra running shorts is that the Altra Trail Short have replaced the Altra Performance Short. And they've made it EVEN BETTER!
Altra Trail Short
The all-new Altra Running Trail Short is made with Altra exclusive ZeroLite fabric and mesh paneling which both help manage moisture and protect you from the wind. A built-in running belt with 5 pockets (2 front mesh, 2 back mesh, and 1 center back zipper) helps you store a variety of essentials and keep your hands free out on the trail.

Flat stitching and mesh panels provides chafe protection and breathability for your long runs. The outer fabric is made of ZeroLite (90% Polyester & 10% PU), the mesh is 82% Nylon & 18% Spandex whereas the liner is 92% Polyester & 8% Spandex. Inseam is 7 inches with an Athletic Fit.


Available in a few colorways for Men and Women. Note that the inseam on the Women's version is only 4 inches.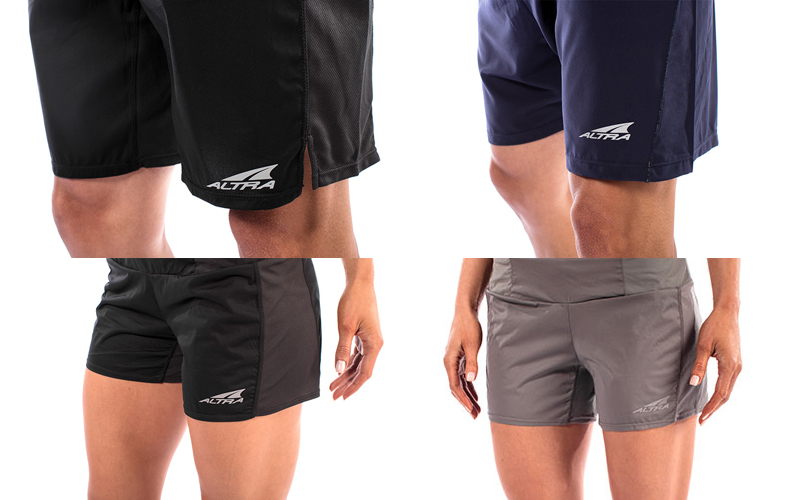 Altra Running Short
The all-new Altra Running Short is super-light and ultra-comfortable that you'll feel naked wearing (or not) them. There is a built-in anti-odor fitted brief, front perforations and an interior drawstring. The 2 interior pockets give you a place to stash your valuables with front & back reflectivity for safety.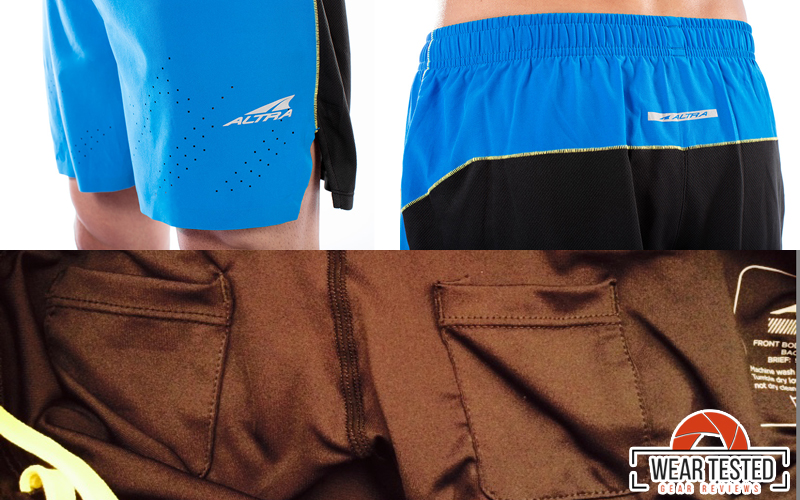 The super-light fabric front is made of 89% Polyester & 11% Spandex, the back is 100% Polyester while the liner is 92% Polyester & 8% Spandex. Inseam is 5 inches with a Regular Fit. Available in a few colorways for Men and Women. Note that the inseam on the Women's version is only 3 inches.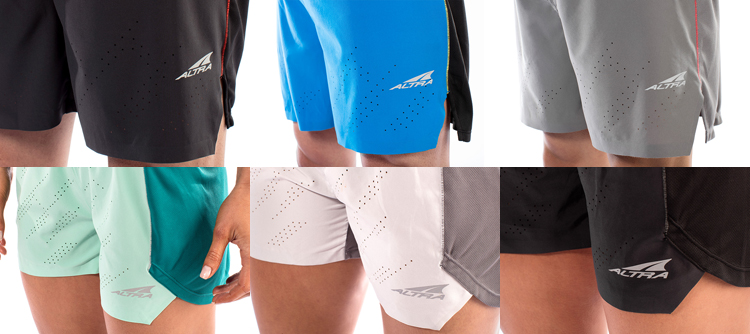 There is also a Long version of this for Men with 7 inches inseam.

I was already impressed with Altra Running shoes and now I'm truly impressed and happy with Altra Running apparel. A lot of shoe vendors have expanded their running apparel but none have impressed or satisfied my personal tastes and requirements like Altra. With these Altra running shorts, I have a pair for long runs (Trail Short) and a pair for speed work (Running Short).
For long runs, the Altra Trail Short zippered pocket and 4 mesh pockets are perfect as I always carry my smartphone, driver's license, cash, credit card, and keys. That leaves many extra mesh pockets for any additional items like snacks, bandages, or running light that you want to bring. The zippered pocket holds the smartphone and with the drawstring from the running belt tightened, the smartphone never bounces. It is also the placement or location of this zippered pocket that makes it bounce-free.
For speed work, the Altra Running Short is even better than other sprint shorts – it feels naked. The fabric is ultra-soft and super-light. I never use the 2 interior pockets for speed work or for sprinting – it just gets in the way as I want to be as free as possible with nothing holding me back.
The final test is for apparel durability. With a couple of laundry cycles, ZeroLite rules. Altra ZeroLite is an innovative 4 way stretch that allows an athletic fit with room to groove. With features like UV protection and moisture wicking properties, this exceptionally lightweight fabric offers a remarkably comfortable run. And after multiple washes, the fabric looks new. And I expect it to stay that way based on our experience with the Altra Performance Short that I've also been wearing since Aug last year.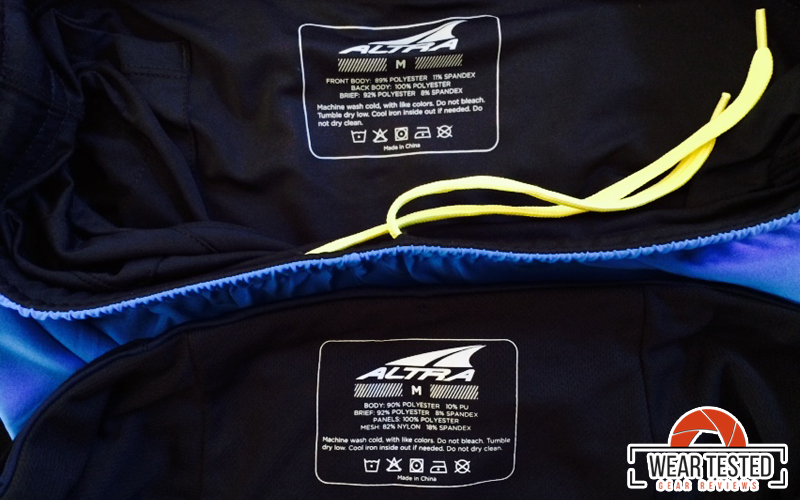 Another feature that readers should note is that all Altra Running apparel are tagless. Altra has gone ahead and removed the annoying, unwanted tag from your clothes. Now you can run without that itchy swatch of fabric constantly irritating and scratching you.
Yet again, Altra Running is set to earn another award in WTGR 2017 Editors' Choice in Running Apparel category!