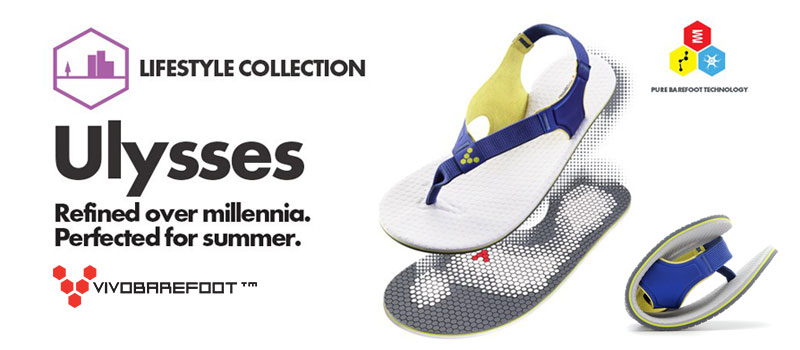 Ancient wisdom meets modern technology. That is VIVOBAREFOOT modern take on a millennia-old masterpiece. The VIVOBAREFOOT ULYSSES combines functionality and freedom, perfect for summer-loving feet. Inspired by the Tarahumara, the Ulysses huarache sandal upper construction is minimal and allows your feet to naturally provide all the shock absorption when walking and running.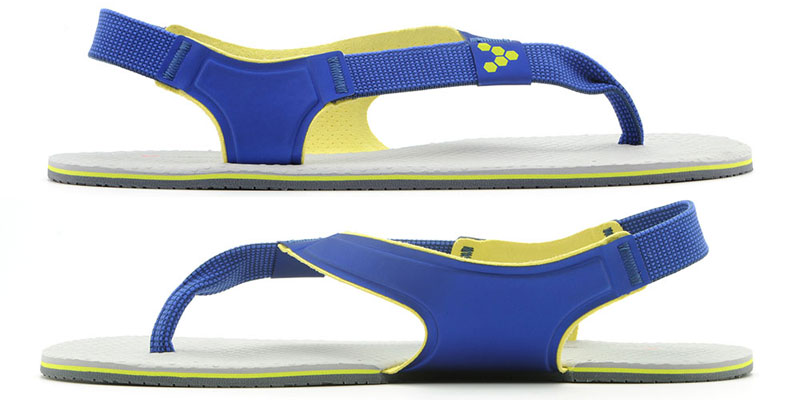 The anatomically shaped footbed is made from dense Compression EVA  with VIVOBAREFOOT's patented puncture-resistant layer, leaving plenty of room for your foot to load, splay and recoil as if it was barefoot. The sole will allow your feet to provide natural motion control by allowing your big toe (first metatarsal) to engage rapidly with the ground as well as independent rear and forefoot movement. The rubber sole gives you great traction while the dense compression EVA will allow all the sensory feedback your brain needs for natural movement.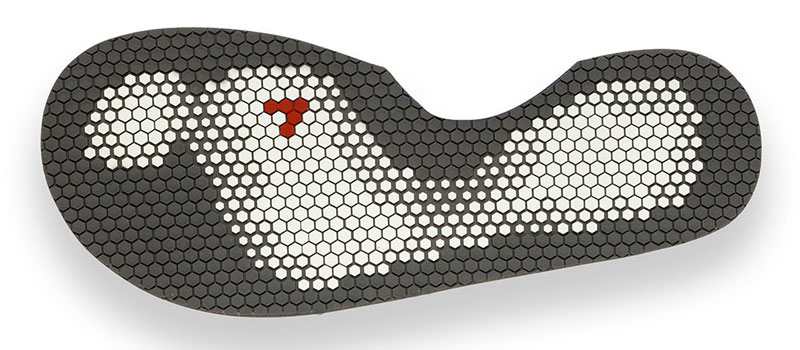 The upper strap consist of the dynamic arch and ankle panels and strong, flexible connecting elastic heel and toe straps. The reflective ankle panels provide visibility in low light and dark conditions.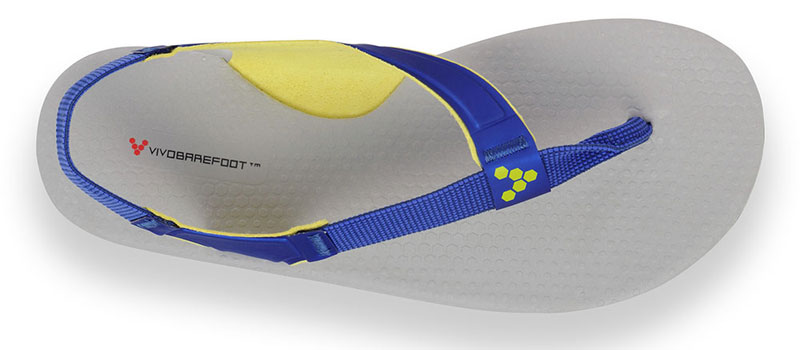 Review Summary
My pair of VB Ulysses (EU 44) weighs in at 6.6 ounces and has a stack height of 9mm, zero drop of course. I wore it for 2 days straight on a trip to Los Angeles. And I blended right in with great weather in the 70s and 80s and the dominant flip flop population.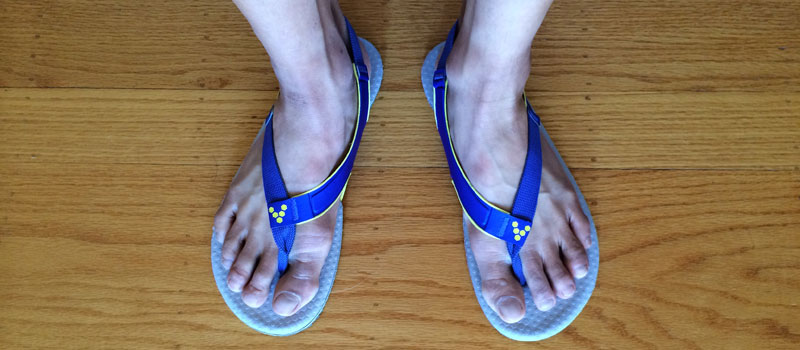 The VIVOBAREFOOT Ulysses has a hard but flexible outsole with a slightly adjustable strap. When I first wore it around the house for a few hours, the toe post (between the first and second metatarsal) was a little rough and touching close to my skin. There is not really any adjustment to alleviate that.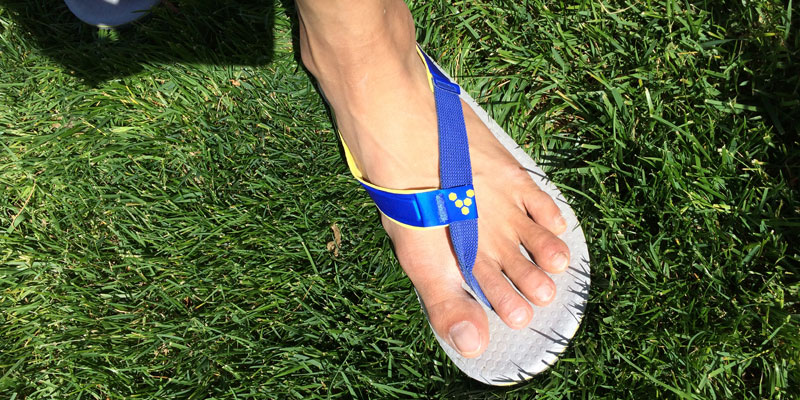 When I brought it for my trip, the uppers and outsole must have been slightly softer after 'breaking' in earlier when I wore it for a few short walks with my dogs. The toe post did not bother me as much. The adjustable strap slides up and down to secure my foot to the sandals. For those looking for more cushioning, you won't find it here. If you have worn any Xero Shoes huarache sandals, you'll feel right at home with the Ulysses.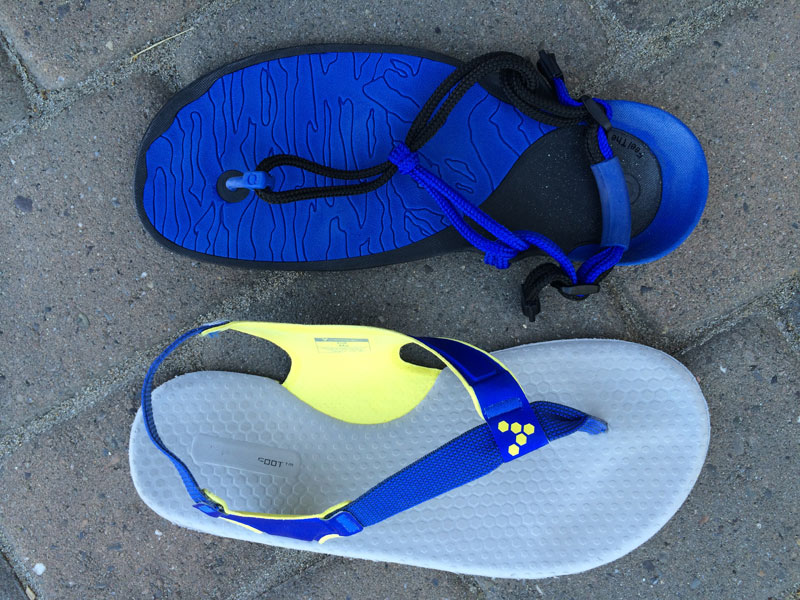 In summary, the VIVOBAREFOOT Ulysses is a good looking summer huarache sandals for those looking for something minimal that you can use for walking and running in the warmer weather and at the beach.
The VB Ulysses is available in three colorways for men:

It is also available in three colorways for women:

The VIVOBAREFOOT Ulysses is now available at Zappos and VIVOBAREFOOT.
*Product provided by VIVOBAREFOOT. CMP.LY/1 Review
If you have a product you'd like reviewed, contact me at info@weartested.org