From Terra Plana VIVOBAREFOOT comes their first trail shoe with all the hallmarks of VIVOBAREFOOT: the patented ultra-thin sole, anatomic shape and great looking design but with teeth. The VIVOBAREFOOT Neo Trail is the barefoot and breathable off-road performance trail running shoe.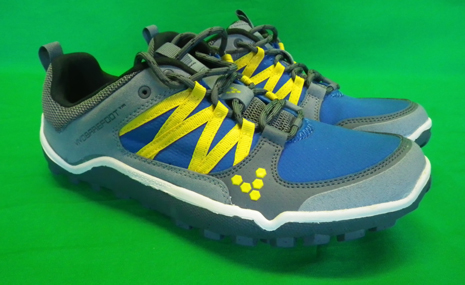 Balancing maximum proprioception with grip and traction, the Neo Trail is designed to be the optimum way to experience off-road pursuits.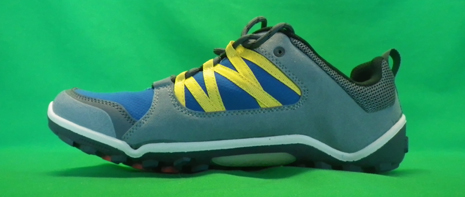 The outsole is made of an ultra-thin and puncture resistant rubber for proprioception and protection. The materials used is a non-toxic soft high-abrasion rubber with recycled industrial rubber. The off-road directional grip control outsole maximizes surface contact for ultimate barefoot traction.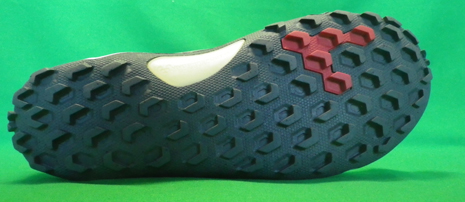 The aggressive lugs have a height of 4mm and works well on both soft and hard packed trails. And they appear that they might also perform well on wet mud – I will have to try that out later this year.

The uppers is made of a thin hydrophobic mesh that is non-toxic, breathable, lightweight, and water resistant. The lock-lacing system is a composed of zigzag webbing eyelets with an external bridge loop that secure over the hydrophobic mesh upper with the padded collar to make sure the foot is secured in the shoe for a glove-like fit.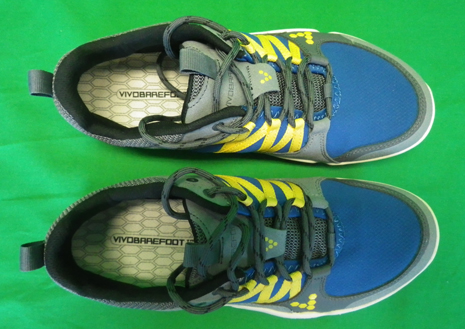 The insole or insert is a removable rapid dry moisture control bamboo-charcoal foam foot bed. The Neo Trail also feature an antibacterial, recycled mesh lining and an abrasion resistant toe guard.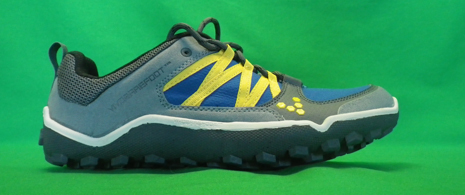 The VIVOBAREFOOT Neo Trail is technically a trail version of the VIVOBAREFOOT Neo. But you will notice the differences and similarities pretty easily on the exteriors. The biggest difference is in the weight and the outsole.
The Neo weight 8.8 ounces and the Neo Trail weighs 10.6 ounces (both EU 43). The Neo has a 4.0mm thick sole and stack height of 9.3mm whereas the Neo Trail has a 2.5mm base sole with 4mm lugs and a stack height of 7.0mm – thinner sole for better proprioception but heavier because of the extra protection it provides.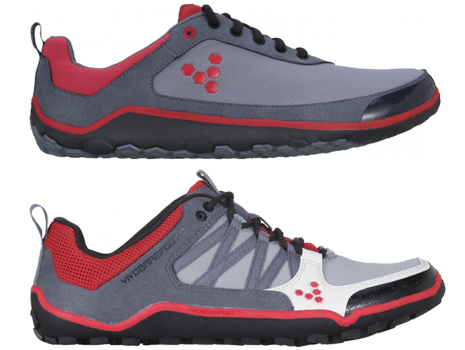 So how did the shoe perform?
I've tested tons of trail shoes ever since I started running more and more trails and even longer trail runs. If you are looking for the maximum proprioception from a minimalist trail shoe, the Neo Trail is it. After running on mixed trails where there are lots of rocks of varying sizes, your feet will get a work out. You would think the 4mm lugs would minimize the proprioception and mute the impact of smaller rocks but not. I could feel my feet hurt when stepping over small rocks even when running lightly – you definitely feel the 2.5mm outsole. With the Neo shoe, its 4mm outsole muted the impact and some of the proprioception.
I like wearing my shoes loose when running. As long it does not slide back and forth without socks, I don't tighten the laces much. And my laces are usually tied systematically (non-traditional alternate lacing technique I learned from Altra Running) so my toe box is not restricted – maximum toe splay when needed. Because the Neo Trail weighs over 10 ounces, I can definitely feel the additional weight and bulkiness – recent trail shoes that I've been running in weigh less than 7 ounces. So having about 50% more weight is very noticeable, unfortunately. By tightening my laces more than normal, it worked pretty well as the Neo Trail feels less clunky.

Because the outsole is so thin and flexible and the lugs are not taking up as much surface area as other trail shoes, I decided to run a couple of miles on asphalt and concrete in the Neo Trails. I'm pleasantly surprised that it felt pretty good running on a hard and flat surfaces for a trail shoe. But I also noticed that the shoe is even bulkier – the extra weight is more pronounced on asphalt and concrete.
Something that I did not expect from any minimal shoe I have tested all these years – I actually sweat in my feet (sock less) for the first time ever! The hydrophobic mesh and exterior buffed eco PU is actually too warm for my bare feet in the scorching California sun. I usually wear compression calf sleeves to help with blood circulation and recovery and even without them, the shoes are not as breathable as I like. On the bright side, it is a shoe I'm looking forward to wearing for the cold Fall weather.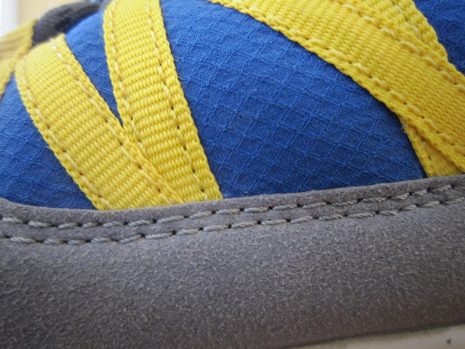 Overall, the first trail shoe from VIVOBAREFOOT is pretty awesome – shed off a few more ounces and make it more breathable on the uppers. Then make the outsole a little firmer and it will become one of my favorite trail shoe.
Available in 5 colorways for Men's – Royal Blue, Light Grey with Red, Olive, Black, and Navy.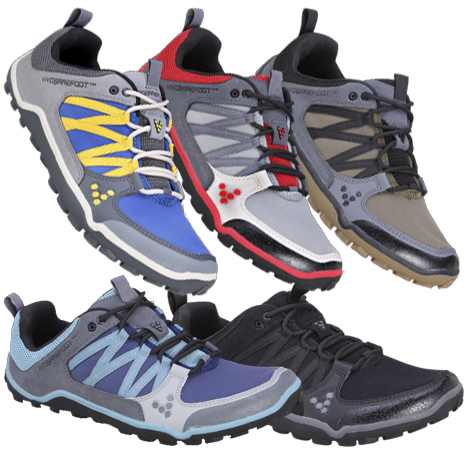 And in 5 colorways for Women's – Olive, Black with Purple, Navy, Black, and Light Grey with Crimson.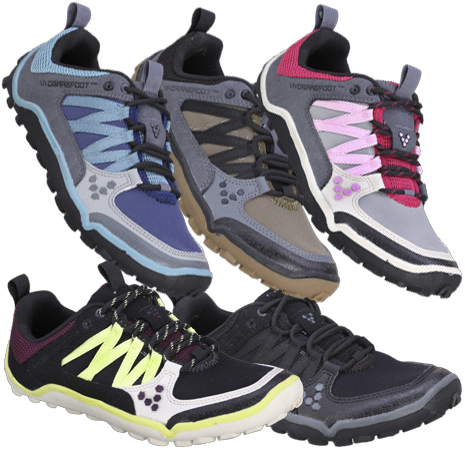 Sizing Note:
I noticed that the VIVOBAREFOOT web site indicated that the Neo Trail 'Runs one full size short' – I found that it is not the case for the pair that I received. It is true to size for me. And wide enough for my 2E+ feet.
All models available now at VIVOBAREFOOT web site.
*Product provided by VIVOBAREFOOT (MSRP $130). CMP.LY/1 Review
If you have a product you'd like reviewed, contact me at info@weartested.org