We've recently reviewed the Vibram Five Fingers Spyridon LS and now Vibram has launched the non-laces version, VFF Spyridon, with a hook-and-loop closure.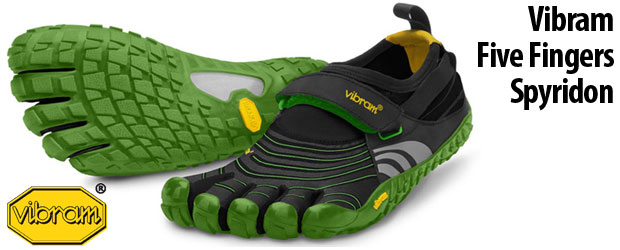 The Spyridon offers the same great minimalist trail running experience as the Spyridon LS providing the perfect balance of "foot feel" and protection on rugged terrain. With Vibram's 3D Cocoon technology, the Spyridon has a multidirectional sole, which allows for impact protection from stones and debris with minimal weight. The Coconut Active Carbon upper breathes naturally using 34% post industrial coconut fiber. It is finished off with an adjustable hook-and-loop closure ensuring a secure fit and reflective applications for safety after dark.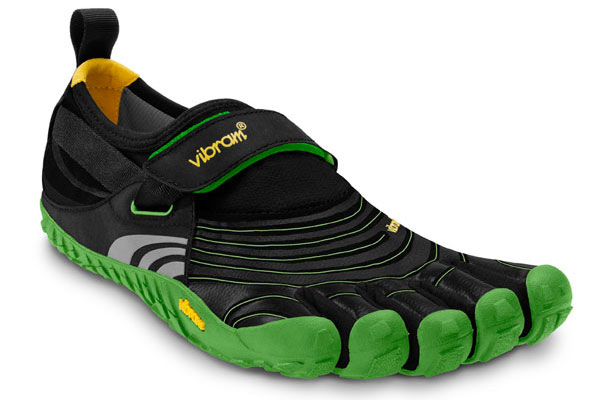 Are there noticeable differences between Spyridon and Spyridon LS?
Since we have already reviewed the Spyridon LS in full already, this review will point out the major differences only. First off, the Spyridon is $10 cheaper than the Spyridon LS model. Secondly, the Spyridon has a completely new upper with a hook-and-loop closure.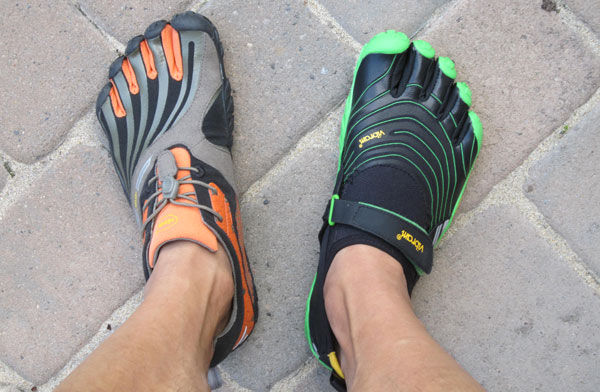 The Spyridon new uppers are a lot thinner, softer, and more breathable than the Spyridon LS. After wearing them both for a while, I can noticeably feel that they have a completely different fit and feel. Ever since I had my first VFF KSO from three years ago, I cannot easily fit into the KSO anymore because of the lack of laces. Most of you will have a wider and larger feet over time after running barefoot or with barefoot-style running shoes like the Vibram Five Fingers.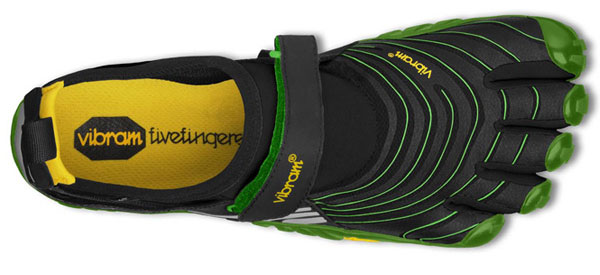 Comparing both models in terms of fit, the Spyridon definitely have a tighter fit on my feet and sometimes giving me uncomfortable scratches but not hot spots around the toes from being too snug (in the toe separator area). There is also noticeable stitching in the Spyridon insole on both lateral and medial sides. I was worried that the visible stitching might cause hot spots as I always run sockless. But that never happened fortunately!
Personally, I like the Spyridon LS fit more – a lot more comfortable and not as snug. I see the Spyridon as a warm weather trail shoe whereas the Spyridon LS as a cold weather trail shoe.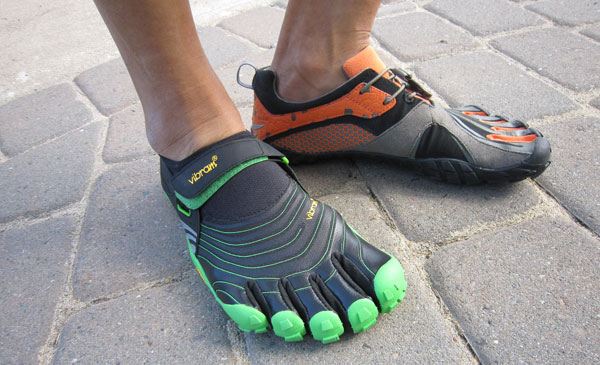 Lastly, the Spyridon is 0.8 ounces lighter. For a Men's EU 43, the Spyridon LS weighs in at 7.6 ounces whereas the Spyridon weighs in at 6.8 ounces.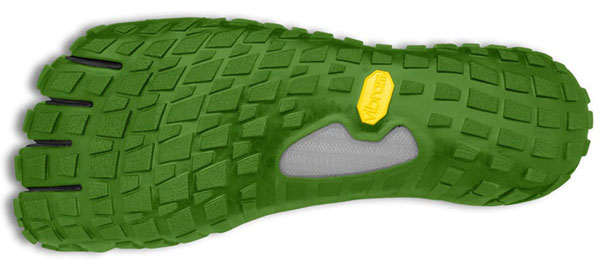 In term of both models for running, I cannot really tell the difference between them other than the fit as described previously. It feels great and have no adverse effect on my running gait on both models otherwise.
The Vibram Five Fingers Spyridon is recommended for barefoot running and light trekking by Vibram. The Spyridon is available in 2 colorways for men (Dark Olive/Black/Orange and Black/Green/Green).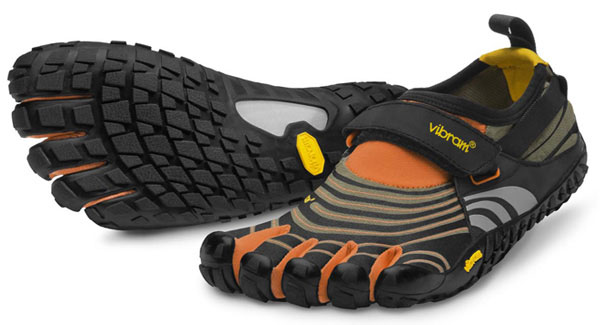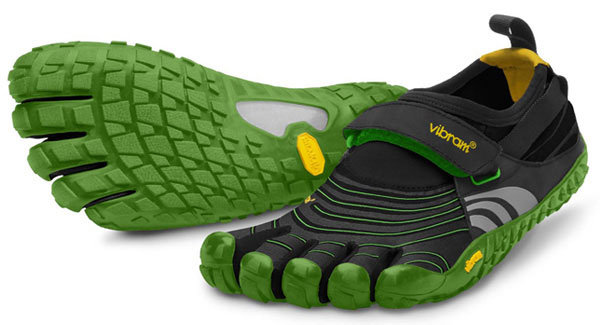 And in 1 colorway for women (Lilac/Black/Green).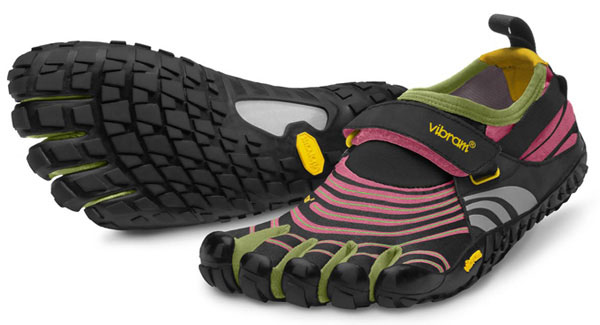 The VFF Spyridon is now available now at REI web site.
http://www.vibramfivefingers.com
*Product provided by Vibram (MSRP $110). CMP.LY/1 Review
If you have a product you'd like reviewed, contact me at info@weartested.org