Tribesports performance apparel was created to disrupt the global sportswear market and offer an alternative to the overpriced performance sportswear currently available to customers. Tribesports work with leading designers using the same quality of fabrics and manufacturers as the world's leading sports brands.

By avoiding traditional selling channels and working with their athlete community to design and promote the products, Tribesports is able to bring premium quality performance wear to sportspeople everywhere at a price that won't raise their heart rates. All of the Tribesports performance products have been designed and created with the input of their 200,000+ strong global community of sportspeople.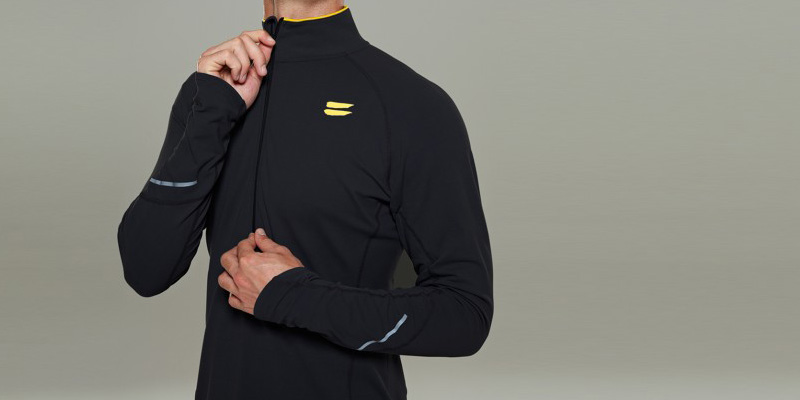 Tribesports have no physical stores, no pro endorsements, and no TV campaigns – they only sell through their website and allowing them to pass on up to 40% savings to their customers.
Performance Half-Zip Top & Performance Thermal Baselayer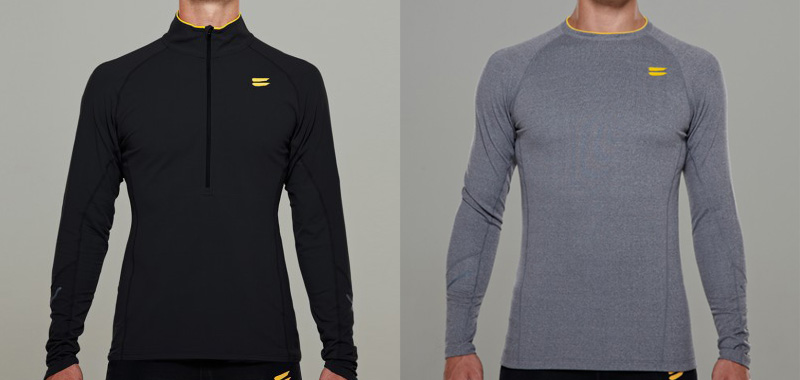 The Performance Half-Zip Top wraps to the contours of your body to keep you warm and gives added coverage for those colder morning runs. An ergonomic flat lock seam give a performance enhancing, anti-chafe finish. Includes a secret zip key pocket on the back right panel for storing keys and small valuable items. 360 degree reflectivity for enhanced visibility in low-light.

For men, it has an athletic fit designed to sit close to the skin for a performance enhancing, streamlined finish. Made of super soft 4-way stretch moisture wicking fabric with a brushed back finish for extra comfort.
The Performance Thermal Baselayer is the perfect versatile base layer for all endurance sports, fast and slow. Using Cool Touch thermo yarn technology, the soft brushed interior traps warm air next to your skin without adding weight.

This base layer also has an extra body length for maximum coverage with a silicon gripper tape on inside bottom hem to hold garment in place. Designed to sit close-to the skin, the Tribesports performance base layer offers streamlined support, comfort and extra coverage.
Performance 2-in-1 Shorts & Performance Capris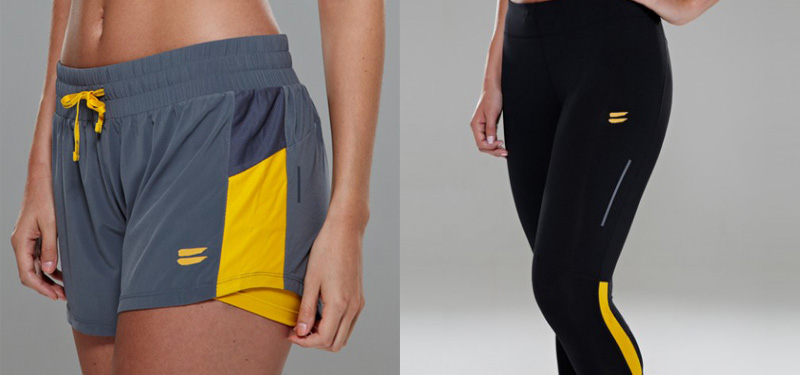 The Performance 2-in-1 shorts is the ultimate training shorts, designed for optimal coverage and range of motion. The 4-way stretch fabric of the inner shorts offer support while the lightweight outer layer delivers ventilation and a stylish, flattering finish.

The 2-in-1 has a built-in fitted under short for additional coverage and support plus zoned power mesh ventilation panels for maximum comfort and enhanced breathability. The elastic waist has an interior draw cord to customize your fit. A bonus is the hidden Velcro seal internal key pocket on the back.
The Performance Capri is an absolute essential for your workout wardrobe with a support stretch moisture management fabric, zoned ventilation and a wide, flat waistband with drawstring. These Capris offer you the ultimate combination of style and comfort.

The Capri has an extended waistband for a flattering fit in addition to a continuous draw cord for increased support control. The zoned power mesh ventilation panels for maximum comfort and enhanced breathability. A back secure zip pocket with stretch mesh lining is a welcomed bonus.
So how did the Tribesports apparel collection perform?
We were initially skeptical at how low price performance sportswear can survive daily wear and tear so we started off by making sure we went through at least 4 laundry cycles. This will certainly allow us to test the durability and quality of the Tribesports apparel. Surprisingly, every apparel in the Tribesports running collection that we have tested through warm and cold Californian weather came out better than expected.

As I have written many times before, once you have gone with Merino wool performance wear, you will never go back. But I was wrong. Tribesports is something in between that can bridge the gap between Merino wool and standard cotton/rayon/polyester. The fabric and design of the apparel is slightly below par to those from Ashmei, Smartwool, and Icebreaker, but you are getting the best bang for your buck.
A couple of things to note that could be a big plus or a big minus to some. The men's Performance Half-Zip Top and Performance Thermal Baselayer are both slim fit or athletic fit. You may need to size up if you are not comfortable wearing skin tight running apparel. The women's Performance Half-Zip Top is not as slim fit as the men's though.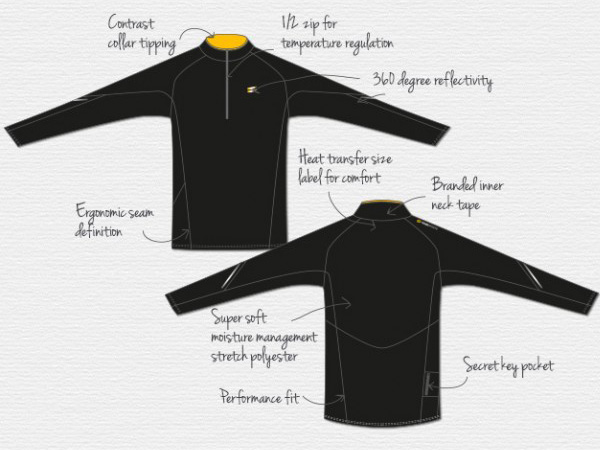 I am not a big fan of the extra length in the Performance Thermal Baselayer in warm weather as I prefer any additional cooling and air flow  to my body as much as possible. Another nit I found is that I cannot wear the Performance Thermal Baselayer with the Performance Half-Zip Top. It is very tight even though I am slim and wear slim fit for all my clothes. The combination is almost impossible to put on as the fabric from both outfits seem to stick together and not allow me to slip them on without a lot of effort.

My female wear tester loved the Performance Capri and with all the Merino wool running Capris she has tested from Smartwool and Icebreaker, the Tribesports is almost on par with these performance brands!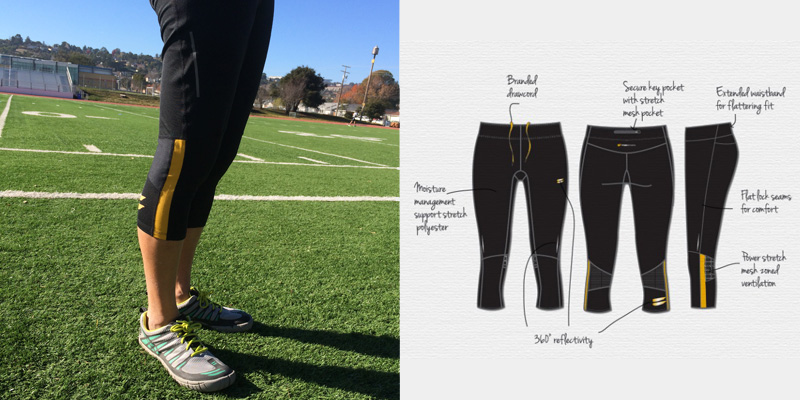 If you are looking for affordable performance running wear, Tribesports is a no brainer. You'll get high quality fabric and good looking designs at a discount!
The Tribesports collection is now available for at the Tribesports shop online.
*Product provided by Tribesports. CMP.LY/1 Review
If you have a product you'd like reviewed, contact me at info@weartested.org