We introduced readers to the VIVOBAREFOOT Swim Run Collection last month and had the opportunity to put in between 75-100 miles on each of the two models: Primus Trail  Swimrun & Stealth II Swimrun.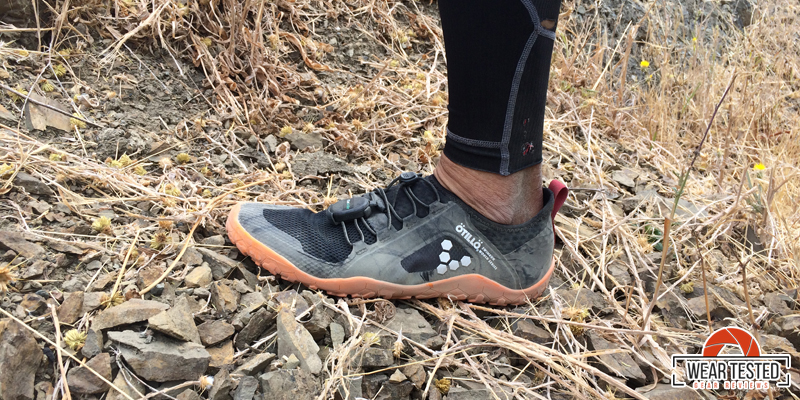 Racing: Primus Trail Swimrun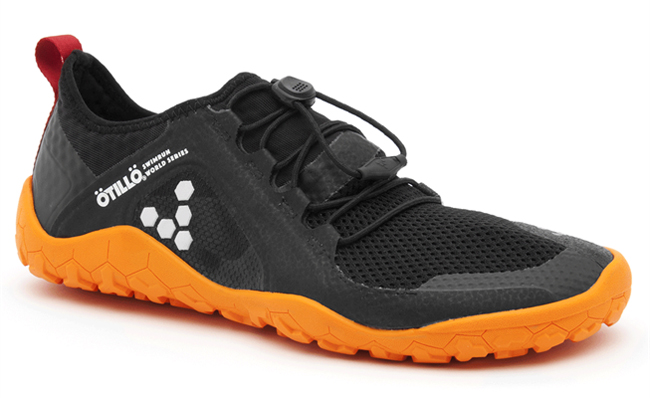 The VB Primus Trail Swimrun is designed for endurance over land and sea, with a lightweight construction and sock-like ankle fit. It has a quick-draining mesh for minimal water weight and low-profile lugs for off road traction.
Training: Stealth II Swimrun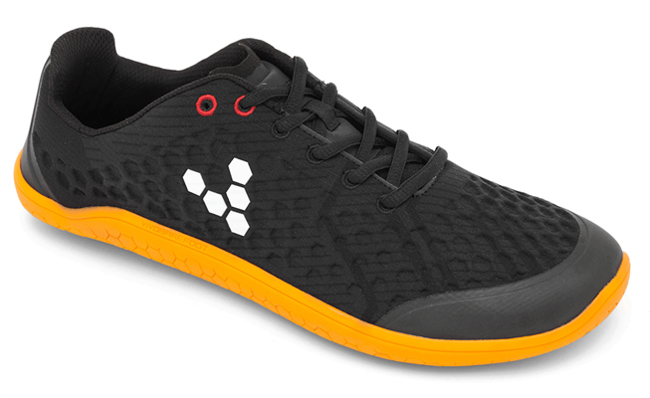 The VB Stealth II Swimrun is a lightweight minimalist road shoe made with strong hexagonal webbing and breathable vegan mesh, which keeps your feet cool in the heat while you move naturally.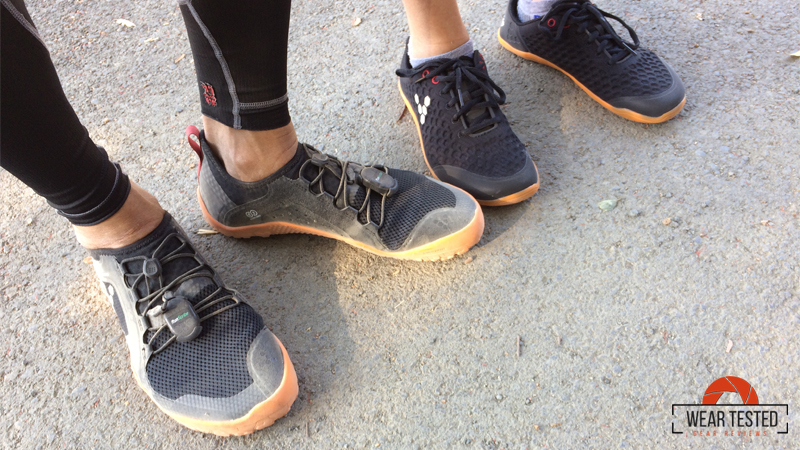 I've taken both the VB Primus Trail Swimrun and Stealth II Swimrun for the past 4 weeks on all my training runs on various terrains so I can compare their performance: loose & sharp gravel, asphalt, grass, and packed dirt. Traction is super on both models even running on hilly loose gravel with the Stealth II – no slippage or loss of momentum. Obviously, I preferred the Primus Trail  for those conditions.
I have not had a chance to race in the Primus Trail Swimrun underwater other than in a swimming pool to fully test the quick-draining mesh. Hopefully in a mini-triathlon or in an actual ÖTILLÖ Swimrun event in the near future. I could actually wear the Primus Trail for swim, bike, and run – zero transition time with changing shoes!

You can feel the ground and all the debris under your foot especially with the Stealth II – for those who are not used to minimalist shoes, it takes getting used to. But I love the control with the proprioception from both these VIVOBAREFOOT models. And running on mixed trails, I give my feet a daily dose of nerves workout  – 200,000 nerves in each foot to provide your brain with the sensory feedback you need to move with skill!

I run mostly on mixed terrains and try to stay away from asphalt and concrete. But for road training and races, the Stealth II is my preferred model – awesome traction even when sprinting in them. The uppers were a little stiff when new but after two runs, they've softened up. The Stealth II also has a 'thermal insole' – keeps your feet warm in cold weather. The thermal insole using NASA Outlast technology is 'thermal-regulating', giving you the Goldilocks effect – not too hot, not too cold, just right! But on hot days, I suggest taking it out as I can feel my feet heating up on long runs (10K+). With colder weather approaching, I look forward to it as I run sockless in the winter.

Lastly, the Stealth II Swimrun comes with an additional set of laces (matching black, red, and orange that looks like rock climbing ropes) – it gives the Stealth II a more rugged look.