Here comes your new favorite camping shoe – the Timberland Radler Camp Trail.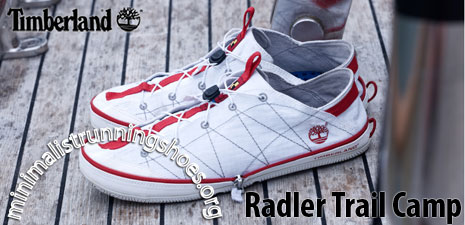 You can clip them to your carabiner (when zipped) or pack them in your duffel bag or back pack. You might even fit them in your jacket pocket!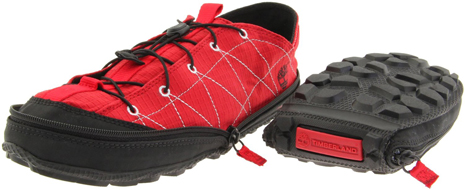 This water-repellent and lightweight (7.0 ounces for US Size 10) shoe zips completely into itself, so they won't take up much space in your luggage or backpack.
The uppers are made of a durable water repellent (DWR) treated 'ripstop' fabric – made out of nylon using a special reinforcing technique that makes it resistant to tearing and ripping. There is a removable fleece-lined footbed for underfoot warmth and comfort. The outsole is made of a durable 42% recycled rubber from Green Rubber™, a Malaysian company, whose proprietary and patented technology is helping Timberland transform discarded tires into valuable raw materials.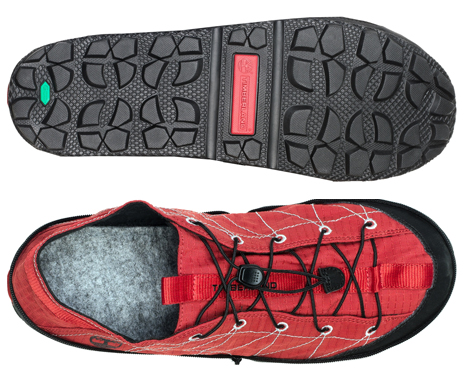 The outsole also features a clean profile and 3.5 mm lugs for traction. With the footbed removed, the super-flexible outsole is only 3mm thick and provides great proprioception!

With soft fleece linings and recycled rubber lug outsoles for traction on leaves, dirt and grass, the Radler Trail Camp is the ultimate camp shoe.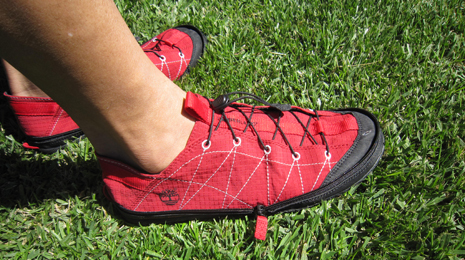 The Radler Camp Trail compact design makes it a no brainer to pack for camping, hiking, or travelling to just about anywhere. But I probably won't take it for hikes longer than 3 miles because that's when the fleece-lined footbed started to slide off my feet or starting to scrunch up inside the shoe – it gets too warm on very hot days.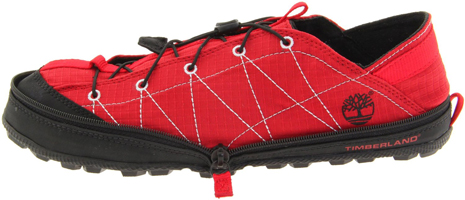 I did take out the footbed on many occasions but only wore it for short distances – very comfortable and no blisters. All my walks and hikes have been sockless. And I also use it as a recovery shoe after long trail runs.

One thing missing from the innovative and practical design of the Radler Camp Trail is a built-in carrying bag just like those found in foldable raincoats or jackets. This would be especially useful when the shoes get dirty and you need to pack them with your other belongings.
The Timberland Radler Camp Trail is available in Red, Orange, and Black.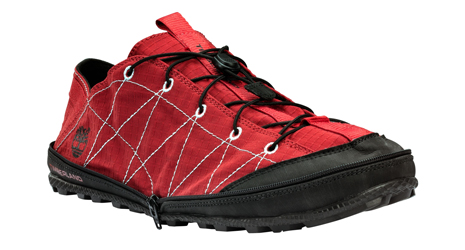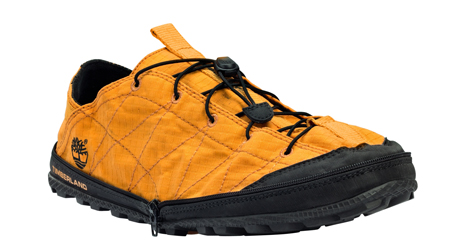 These three colorways are now currently available on the Timberland web site. More colorways for Fall '11 and Spring '12.

*Product provided by Timberland (MSRP $65). CMP.LY/1 Review
If you have a product you'd like reviewed, contact me at info@weartested.org