Runners are usually not just one-dimensional human beings. Most are active in other sports and they normally cross-train as well. Besides minimalist running shoes, our lifestyle requires casual, dress, fitness, recovery, water, and other shoes. I've recently reviewed the Sperry Topsider water shoe, the Ping Buckle, with their SON-R 'see with your feet' technology. From Teva comes the Gnarkosi, their next generation water shoe.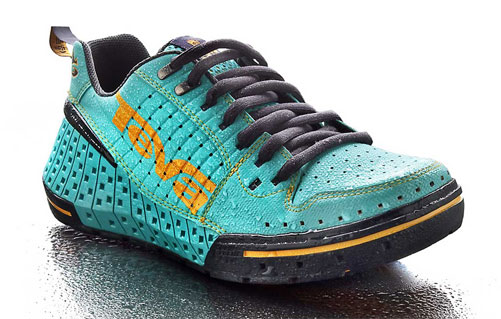 Designed in collaboration with professional wakeskaters, the Gnarkosi boasts incredible water performance qualities. I've heard of wakeboarding but not wakeskating so I had to look it up on Wikipedia.
"Wakeskating is a water sport and an adaptation of wakeboarding that employs a similar design of board manufactured from maple or from fiberglass. Unlike wakeboarding, the rider is not bound to the board in any way, which gives the sport its own unique challenges."
Wakeskating shoes are designed with quick drying materials and special drainage channels. The same is true for the Gnarkosi. The drain frame has perforations in the toe and heel to drain water like a sieve.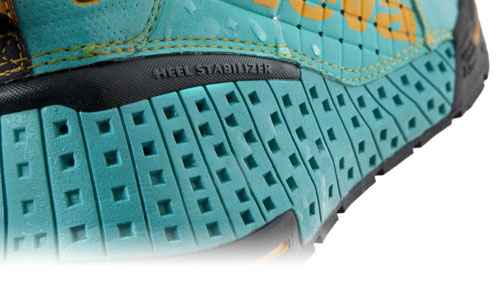 A series of drainage ports with monofilament mesh screens allow water to escape directly through the bottom of the shoe while preventing debris from entering. These ports also work in reverse by allowing air to flow through for additional ventilation and comfort in even the hottest environments.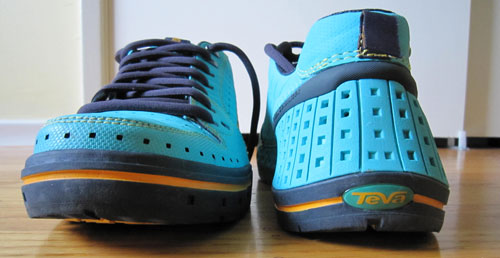 The uppers are made of synthetic leather which is a little too stiff for me. It has a polyurethane (TPU) heel stabilizer which is very hard. I sometimes have a hard time putting the shoes on quickly.
The midsole is made of compression molded EVA with a drain frame. The sock liner is an integrated die-cut EVA. The outsole uses Teva's Spider Original rubber, a non-marking rubber with pods providing grip in dry and wet terrains. The flat outsole put the rubber in maximal contact with the board or ground or rock.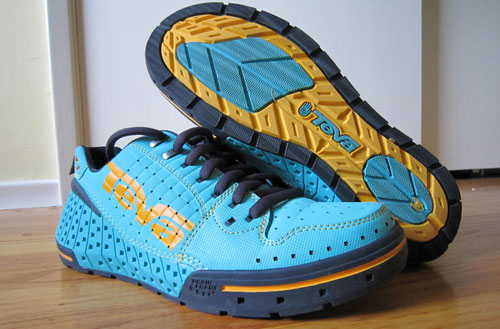 Note: The whole Gnarkosi shoe is made up of hydrophobic materials that resist absorbing water thus ensuring that your shoes stay light and dry quickly.
As I had mentioned in recent shoe reviews, it has been storming here in Northern California for the past few weeks and I've had many opportunities to test water shoes for walking and outdoor chores in various surfaces with perfect grip and traction. I did not wear them for wakeskating as they were designed for but as a general water shoe, I tested it for both comfort and function.
As far as comfort goes, the shoe is lightweight at 12 ounces and has a wide toe box – it is just not as flexible as I wanted them to be. But keep in mind that it is designed for protecting a wakeskater's feet.
For function, it has perfect grip and drainage, period. I walked fast up slippery hills in the pouring rain with my dogs and never felt like I'm slipping. The streaming water on the ground went into my bare feet (and it is cold) but it never collected inside the shoe long enough to bother me. The drainage system is efficient and welcomed. Rock climbing, paddling, wakeskating, and or other water activities in the Gnarkosi would make the activity more enjoyable!
The bright colors and cool design of the Gnarkosi also makes a fun fashion statement!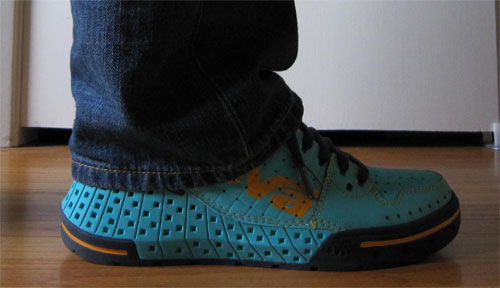 The Gnarkosi comes in three colors (Ceramic, Poison Green, Bombay Brown) for Men's and three colors (Drizzle, Sage, Ultra Violet) for Women's. All models are now available on the Teva web site.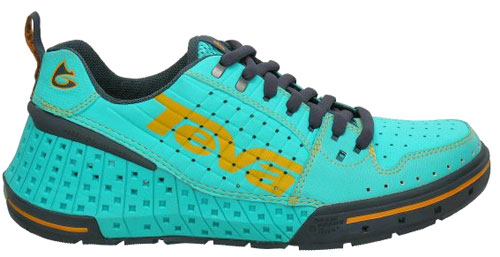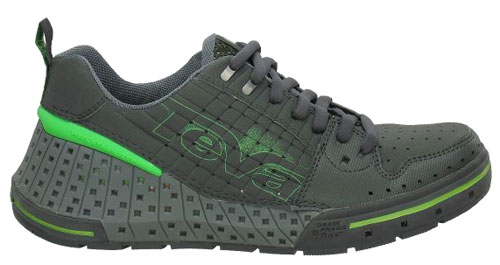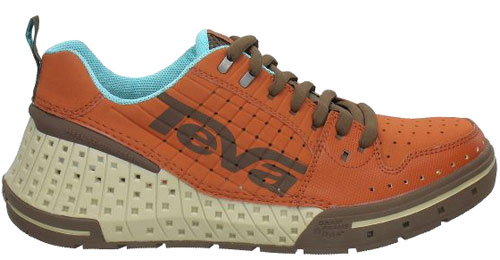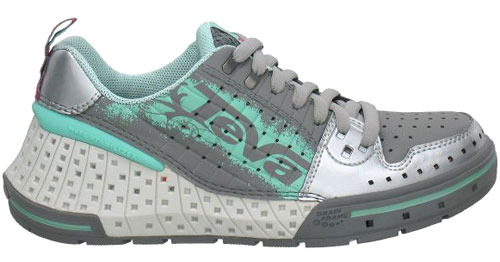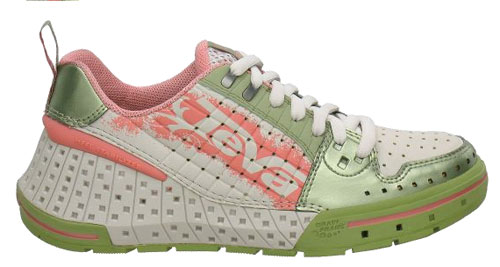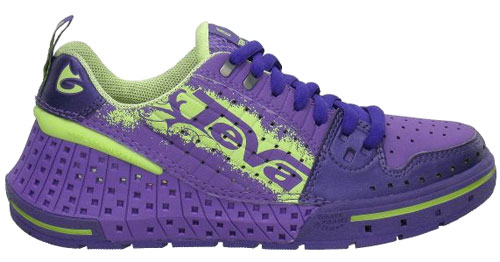 *Product provided by Teva (MSRP $100).
If you have a product you'd like reviewed, contact me at info@weartested.org