You can see the race towards leveraging the health benefits of barefoot technologies going beyond running shoes. TRUE Linkswear has done it for golf. Now Sperry Topsider SON-R is doing it for water sports. Teva is following closely behind in the same category.
Sperry Topsider is bringing you, See With Your Feet! I was drawn to the unique technology and whether it is applicable to minimalist shoes in general.
Sperry Topsider Backgrounder
Since 1935, Sperry Top-Sider has been the leading brand of footwear for those with a Passion for the Sea. From its introduction of the world's first siped rubber outsole for non-marking traction, to advanced technical fabrication to combat the elements, Sperry Top-Sider remains the vanguard of high-performance amphibious footwear.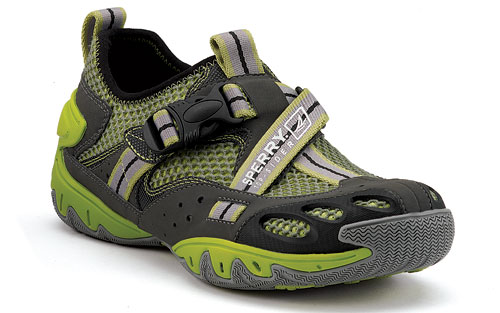 Sperry Topsider SON-R Technology
"We're building an Advanced Water Technology platform-beyond our traditional core strengths of sailing, boating and fishing- to now include state-of-the-art SON-R Technology for the multi-water sport athlete," says Craig Reingold, President, Sperry Top-Sider. "Just as a submarine uses SON-R to navigate uncharted waters, our SON-R technology provides sensory feedback to what is underfoot and literally lets the individual 'see with their feet' to adjust and improve agility and stability in the often challenging terrain that comes with their different activities. Essentially it allows the wearer to focus on their performance and enjoyment, rather than worrying about their feet."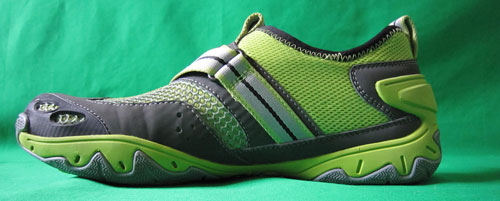 The patented design of the SON-R Technology features anatomically positioned pods in an ultra-flexible outsole that work in concert with a textured insole containing independent chambers that respond to the pressure exerted to the foot – thus providing enhanced proprioceptive feedback, the ability to send sensory feedback to the brain so that the multi-water sport athlete 'feels, thinks and reacts' to the terrain beneath their feet to aid in better stability and balance. This outsole-insole combination maximizes surface feedback to create similar tactile sensations to being barefoot, while delivering the comfort, protection and wet/dry traction for which Sperry is well-known.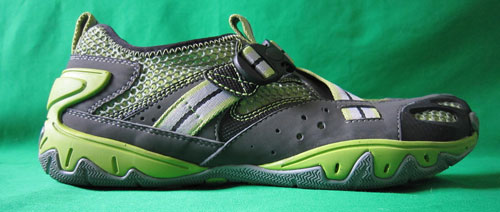 Why Is It Relevant
Everything that a barefoot runner or minimally shod runner wants is the feedback from the foot strike when they run on any surfaces. With the Sperry SON-R technology, they are amplifying the exact same feedback system but via the pods and midsole/outsole combination in the shoe.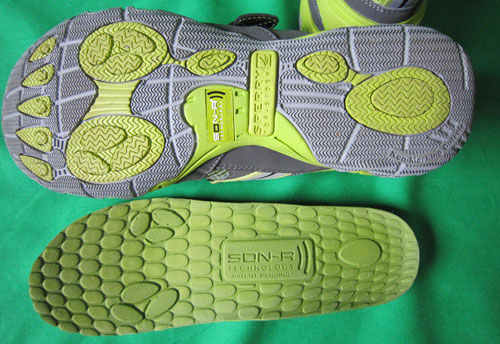 The metatarsal pods improves your sensory feedback delivering information from the ground through your feet to your brain. The hydro-grip rubber outsole provides excellent traction on various surfaces. The Ping Buckle also has a breathable hydrophobic mesh that promote quick drying.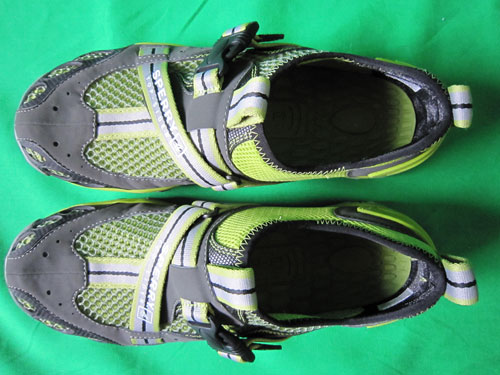 All shoes have anti-microbial linings that minimizes odor and internal drainage that improves comfort and promotes a quicker drying shoe.
Video below gives a 360 view of the shoe.
Observations
You will get a massaging sensation on your feet the second you put on the Ping Buckle. The insole gets the thousands of nerves on your barefoot activated and you feel alive. The proprioception level of your feet is definitely intensified and satisfying for barefoot runners and those transitioning to minimal shoes. When you walk around in both dry and wet surfaces, you feel the sensation in your feet and indirectly feeding it to your brain. Sperry has created an awesome working 'outsole-to-insole-to-brain' sensory feedback system! This same technology can be applied to other category of shoes including running, casual, recovery, dress, and fitness. Sandals and flip-flops would naturally be next. Will have to see what Teva does with its Zilch model.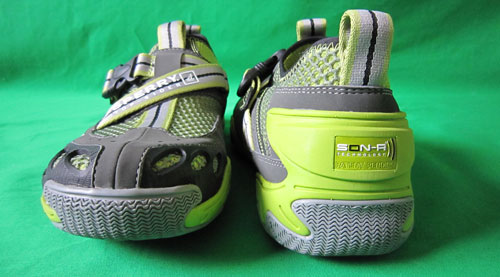 The shoe is a light 10 ounces and has a wide enough toe box for people with wide feet. There is extra cushioning and this shoe is not meant for running but I also use it for walking in the rain. It also has a low differential (no official numbers published) and using my digital calipers, I measured them (stack height with insole) to be 25mm and 15mm for a heel-to-toe differential of 10mm; without the insole, it is a 7mm differential shoe. You don't feel the differential at all and you don't need to have zero differential for maximal proprioception!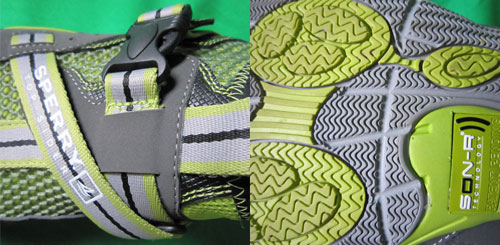 It has been storming here in Northern California for the past few weeks and I've had many opportunities to wear these shoes for walking and outdoor chores in various surfaces with perfect grip and traction from the Ping Buckle – I cannot honestly feel safe on slippery surfaces without them!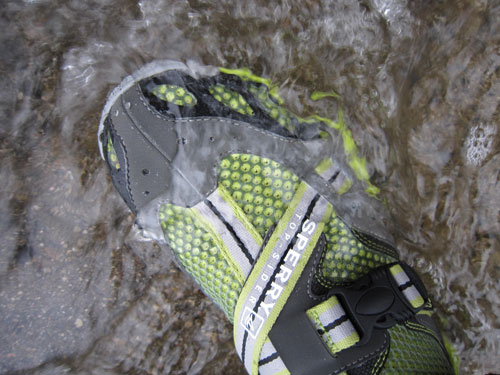 Even if you don't plan to do any water sports with this shoe, you should definitely wear it for its therapeutic and health benefits. I would go as far as suggesting that you must own a pair of these shoes as part of your long term transition plan to minimalist running – it is part of the Minimalist Lifestyle.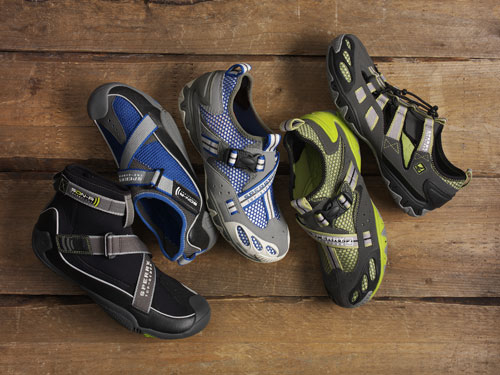 The multi-water sport line includes various styles (shoes, bootie and low bootie) and colors for men and women at retail prices ranging from $65 to $90. The line will be available in outdoor specialty, marine and sporting goods stores starting in April 2011.
I share with you the most minimalist version (Feedback Bootie Low, Men's and Women's version) below but did not have a sample available for testing but I'm looking forward to buying a pair when it hits the store next month.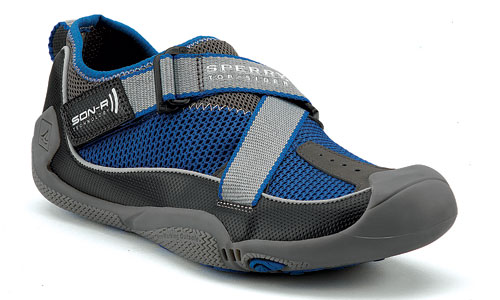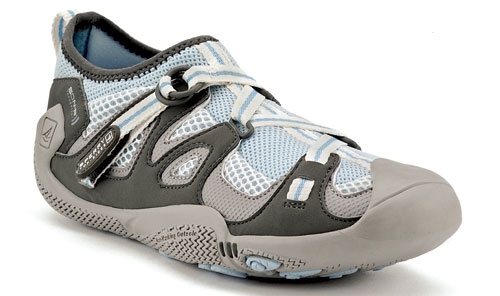 *Product provided by Sperry Topsider (MSRP $90).
If you have a product you'd like reviewed, contact me at info@weartested.org