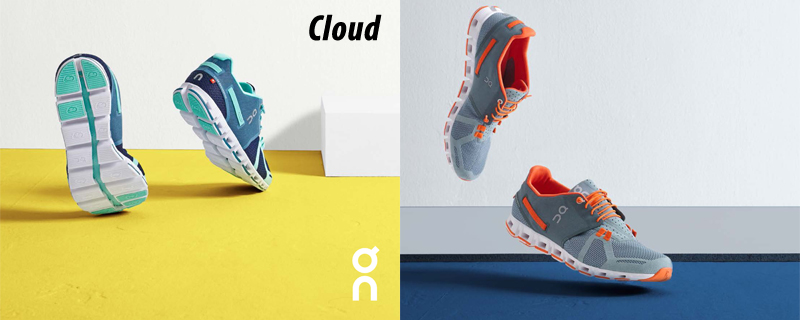 Stripped down to the bare maximum, the On Cloud is the newest running shoe of the Swiss sports company On Running. It is also the lightest On shoe of all times. We have previously reviewed various models including the On CloudRacer and On CloudSurfer and we can certainly attest that the On Cloud is the lightest and best running shoe to come out of Switzerland!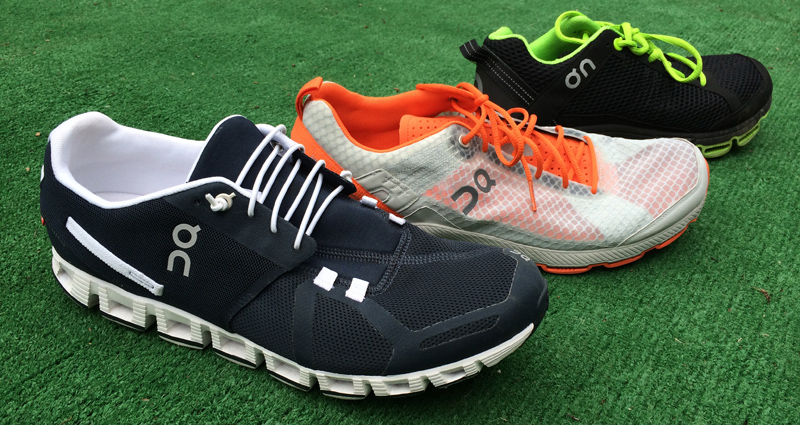 The combination of maximum comfort and minimum weight makes running a whole new experience: land soft as on sand, take off firm as on the race track. Just like the other On shoes, the Cloud is equipped with the unique, patented CloudTec sole. 16 clever Cloud elements formed from a superlight material are directly attached to a semi-transparent Speedboard – no bulky midsole needed. The Cloud stays superlight, flexible and responsive.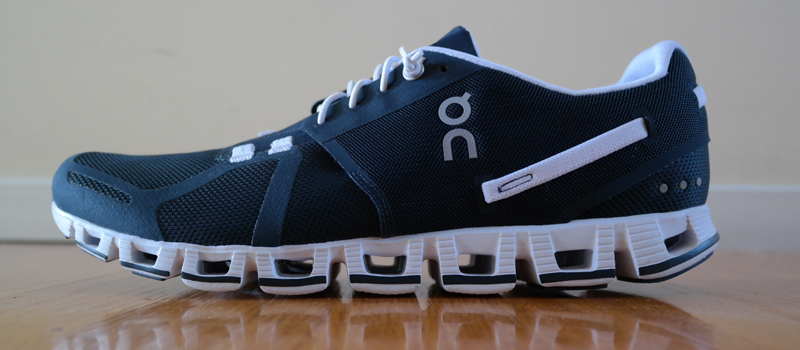 The uppers is made of a breathable mesh for climate control and shaft enforcement supports your foot in the right place. There is also reflective details for night and low light visibility.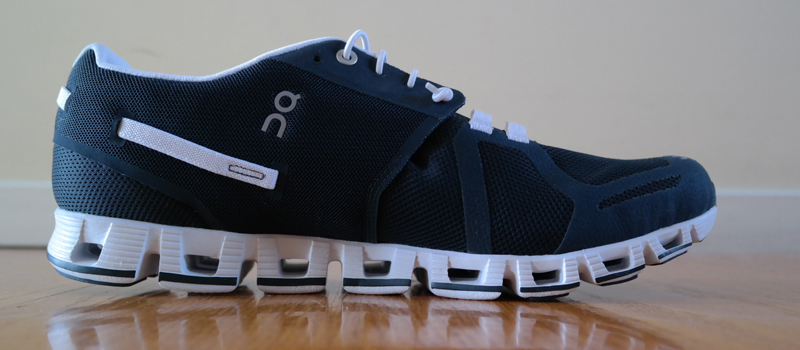 The On Speedboard evenly distributes pressure to the 16 Cloud elements and shields the foot from water and soil. The outsole has deep flex grooves to provide a natural range of motion and extreme flexibility. The central channel allows each Cloud element to move individually and abrasion pads are added at prime locations for durability.

The Cloud elements are directly attached to the semi-transparent Speedboard – there is no bulky midsole. A flexible heel strap adjusts to the movement of your foot while embracing your heel. The CloudTec sole is formed from a superlight, flexible and responsive foam.
So how did the On Running Cloud perform?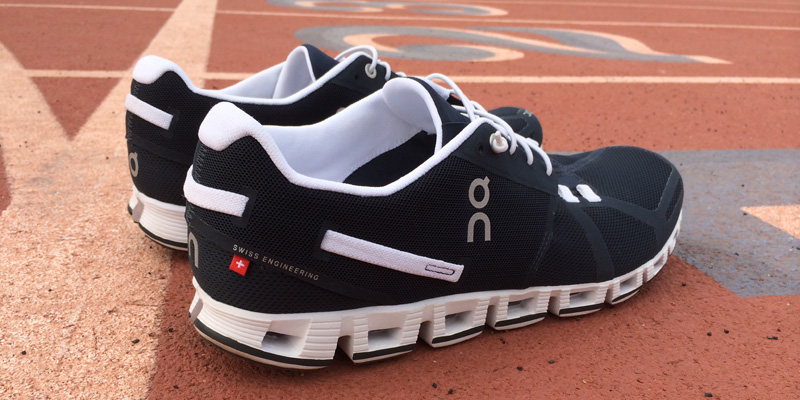 My pair of 6mm drop On Cloud (US men's 11.0) weighs in at 8.4 ounces – at least 2 ounces lighter than my CloudRacer! The first thing you'll notice is that you don't really need laces – my kind of shoes! The On Cloud features an easy-entry lacing system that can be adapted to your foot. A conventional lace is also included with every Cloud for tighter lacing when racing or speed work.

The toe box is just wide enough to accommodate my wide feet but I would have preferred a tad more width. But I did not get any hot spots running sockless. I did swap out the 5mm insole/sockliner and replaced it with a thinner one so I have more width and height in the toe box in addition to a lower stack height.
In terms of ride, the outsole felt a little stiffer compared to the CloudRacer. The 6mm drop surprisingly did not affect my running form during regular runs, walks, and speed work. Like Newton Running MV3 and Adidas Boost running shoes, when you run with the On Cloud, there is only one speed – FAST!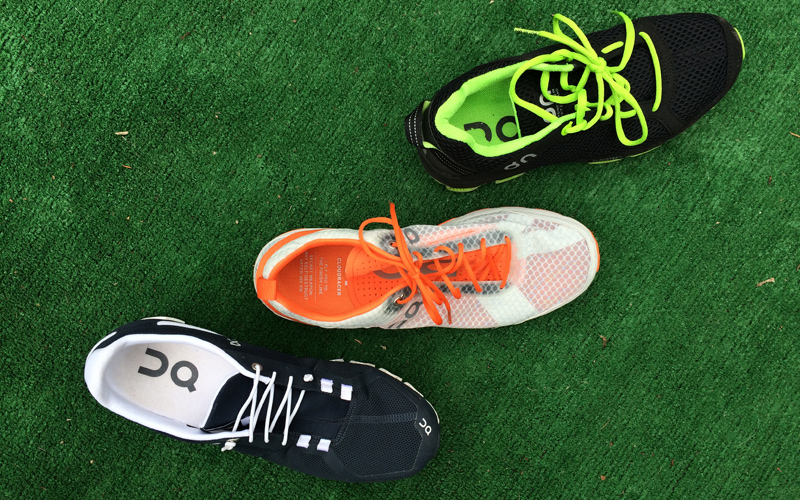 The On Cloud is a great transitioning shoe as well as a long distance running shoe (marathon, triathlon) and many world-class runners swear by it. I have the Cloud on my rotation to mix things up for my sustainable injury-free running program. The On Cloud is one fine Swiss-engineered running shoe.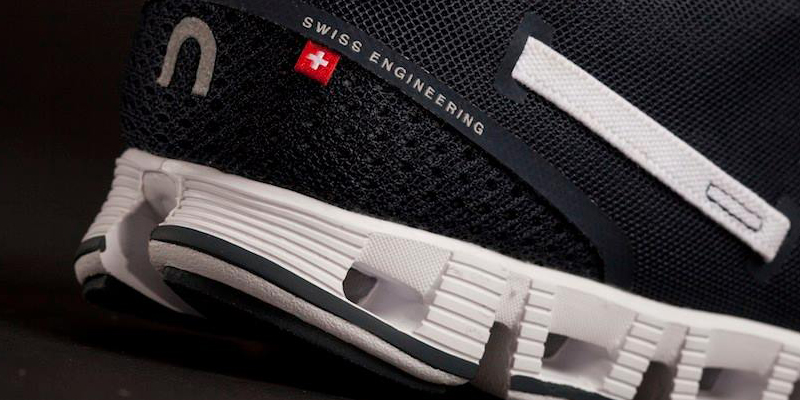 The On Running Cloud is available in two colorways for men (Navy/White and Olive/Flame) and two colorways for women (Ocean/Mint and Charcoal/Rose).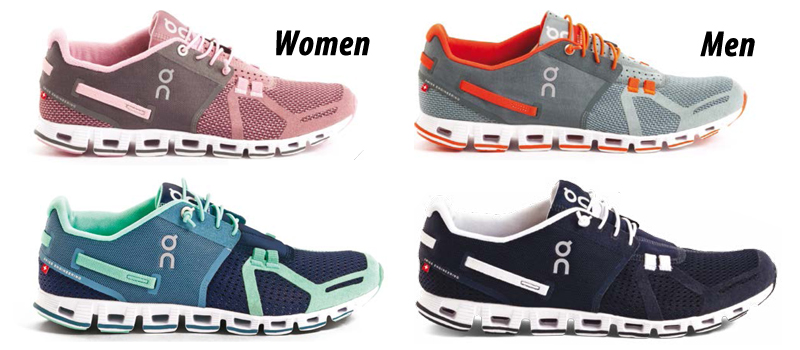 The On Running Cloud is now available at: On Running
*Product provided by On Running. CMP.LY/1 Review
If you have a product you'd like reviewed, contact me at info@weartested.org