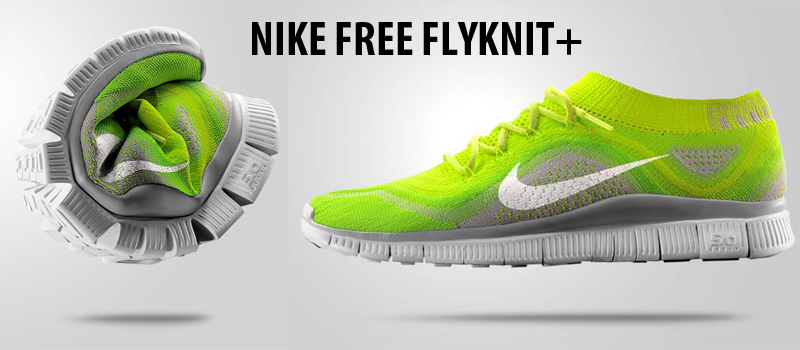 The new Nike Free Flyknit+ is a departure from the tight toe-box of the traditional Nike Free platform. Based on the Free 5.0 platform, the Nike Free Flyknit+ is flexible and form-fitting while providing a running experience unlike any other. Utilizing cutting edge technologies, this neutral shoe features a seamless upper that adapts and moves with your foot, delivering a customized, sock-like fit. It is also cushioned while offering excellent flexibility for a natural ride. So technically a marriage of second-skin Flyknit construction with the flexibility of Nike Free.

The revolutionary Nike Flyknit upper delivers a compressive, second-skin fit that secures your foot over the Nike Free midsole. Made entirely of polyester yarn, the one-piece upper seamlessly integrates areas of high breathability, stretch and support where you need it most. Ultra-light Flywire cables are also woven into the Flyknit upper and connect to the laces, offering a dynamic, supportive fit that adapts to your foot's movements.

To construct the upper, polyester yarn is fed into a proprietary knitting machine, creating little to no waste and minimizing weight so the shoe's incredibly efficient to produce.

Nike Flyknit was inspired by feedback from runners requesting a shoe with the snug fit of a sock. Nike embarked on a four-year mission with teams of programmers, engineers and designers to create the technology needed to make the knit upper with static properties for structure and durability. Then the precise placement of support, flexibility and breathability-all in one layer-was refined. The result was a featherweight, form-fitting and virtually seamless upper.
The Nike Free Flyknit+ midsole and outsole remains largely unchanged from the Nike Free 5.0 platform. The durable Phylite midsole doubles as an outsole for reduced shoe weight while the minimalistic molded sock liner mimics the foot's curvature for a comfortable fit. Strategically placed solid rubber on the outsole for enhanced traction and durability in high-wear zones.

So how did the Nike Free Flyknit+ perform?
I've wear tested both the Nike Free 3.0 V4 and Nike Free Run+ 2 in the past two years but these models have a standard side toe-box that is too narrow for my feet. Just like other Free 5.0 models, the Nike Free Flyknit+ also has a 9mm heel-to-toe drop (differential). Although not as minimalistic as I had preferred, I'm pleased with the extra wide toe-box and new Flyknit uppers.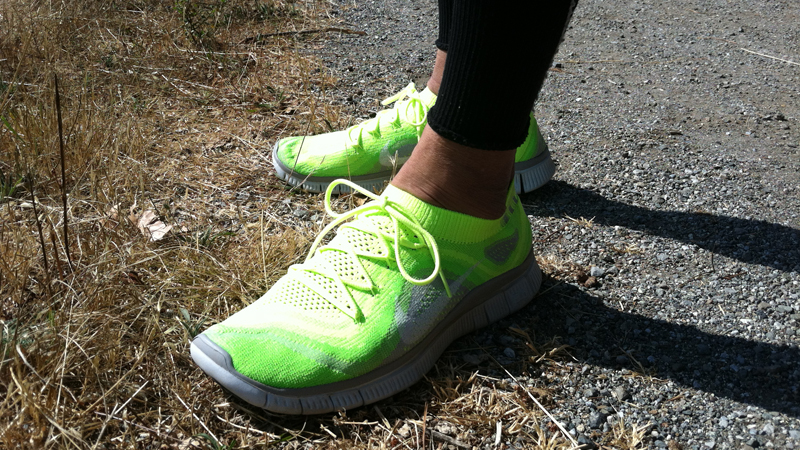 It takes a little time to get used to putting on my pair of Free Flyknit+ as the glove-like uppers is similar to compression socks so requires extra effort. Once on your feet, the shoe laces are technically not needed and I have ran without the laces in my pair. What may be missing is a heel pull tab like that found on the Nike Free Hyperfeel.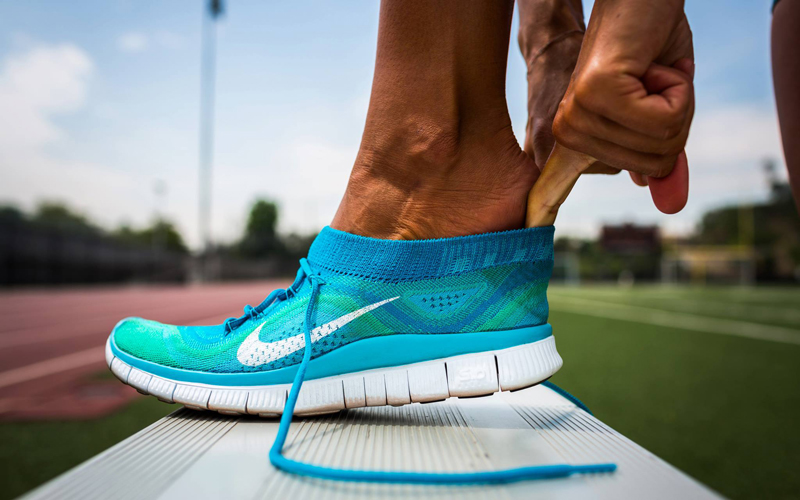 Since I don't wear socks with all my running shoes and most casual/dress shoes, wearing the Nike Free Flyknit+ is the closest to that feeling although only on the top of my feet. It keeps your feet warm in addition to a snug fit for speed work. They could have made a zero drop version (alternative to the Nike Free Hyperfeel) with a lower stack height that might appeal to even more runners. The cushioning on the outsole is fine for trail and road running but a little too much when I train on the rubber track.

I love the bright colorways offered on these models. In low light and night time wear, the uppers are bright enough and technically reflective to be observed by others.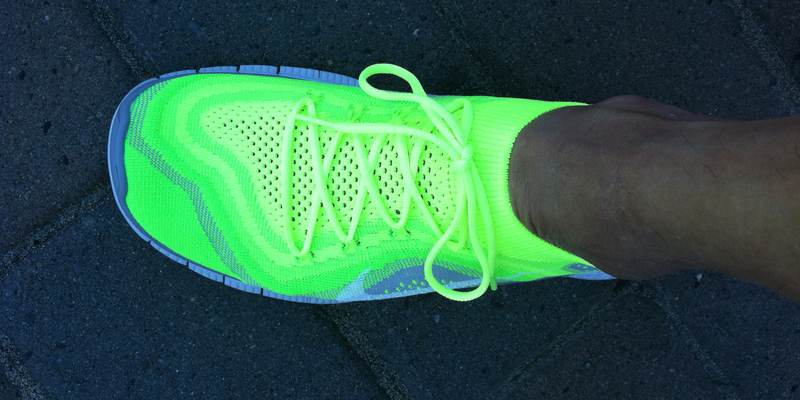 I expect to see more variations in the Nike Free and Flyknit hybrid constructions in the near future. The Nike Free Hyperfeel is an interesting model to watch and we will be publishing that review soon. Maybe take the best elements from Nike Free Flyknit+ and Nike Free Hyperfeel to create a truly minimalist running shoe for hardcore enthusiasts of minimal shoes – the Nike Free 0.0? And I am happy to say that Nike is certainly taking a serious approach to minimal shoes! Even though they may be having too much fun with the color markers…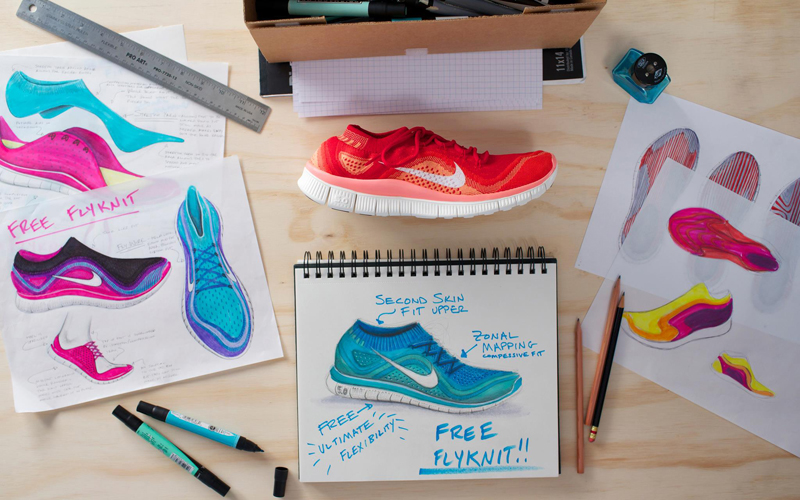 The Nike Free Flyknit+ is available in many colorways for both men and women.

The Nike Free Flyknit+ is now available at: Nike and Road Runner Sports
*Product provided by Nike. CMP.LY/1 Review
If you have a product you'd like reviewed, contact me at info@weartested.org