Merrell has added another minimal shoe to their amazing Barefoot Collection – the Sonic Glove (for men). We will review the Lithe Glove for women in a future post.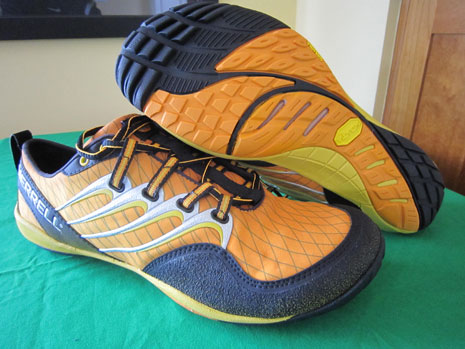 I rotate through Trail Glove and True Glove in Merrell's Barefoot Collection in my weekly runs when I'm not wear testing other brands. My best classification for the Sonic Glove is that it is in-between the Trail Glove and the True Glove. Here's why. The Trail Glove is the lightest (and my favorite) and most breathable model (open mesh) and great for warm days. For colder days, I prefer the slightly heavier True Glove with partial leather uppers. I never wear socks and always wear compression calf sleeves.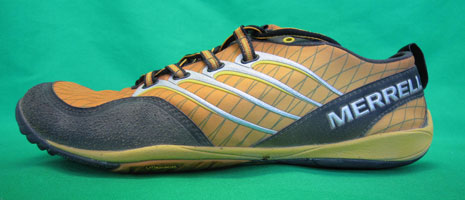 The Sonic Glove is almost identical to the Trail Glove in construction but it has a water-repellant soft-shell upper.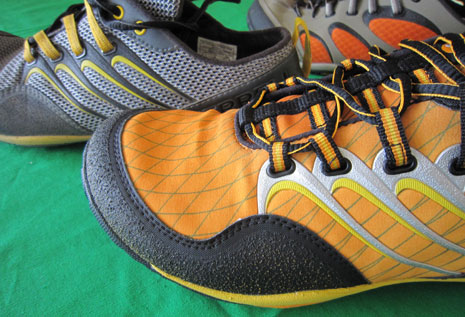 When I say that it is classified as 'in-between' the Trail Glove and True Glove, I meant in its weight AND warmth. The Sonic Glove weigh in at 7.4 ounces (US Men's Size 10) versus 6.8 ounces for the Trail Glove and 7.6 ounces for the True Glove.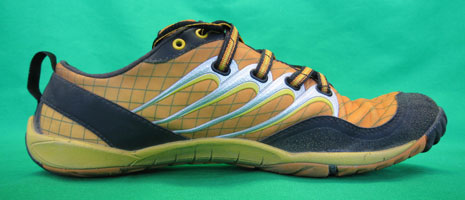 In terms of warmth, this shoe is great for both warm and cold days! It is combining the best of Trail and True in terms of the uppers. Note that a Gore-Tex upper will add significantly to the cost (probably about $40 to $50 more). And a new model with Gore-Tex will launch this Fall: Merrell Embark Glove Gore-Tex.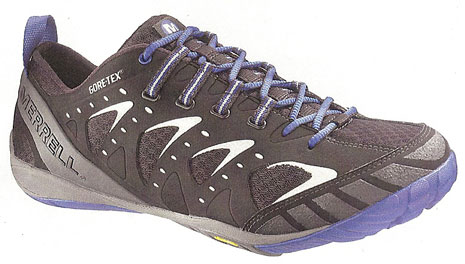 Everything else is the same in terms of stack height, ground feel, impact on running form, etc. If you are comfortable and running happily and injury-free with the Trail Glove or True Glove, you will feel right at home with the Sonic Glove. Just add a water-repellant soft shell upper to your Trail Glove and True Glove and you have the Sonic Glove.
The lacing system on the Sonic Glove is closer to the True Glove in terms of construction materials. The welded TPU overlay providing reinforcement to the lacing system is identical to the Trail Glove.

If I have to nit-pick, the soft-shell uppers of the Sonic Glove is a lot stiffer than the open-mesh uppers of the Trail Glove. And because it is not an open-mesh, small debris are kept out (in addition to water).
As with all Merrell barefoot models, the glove-like fit and uppers mold to your feet. And they all have Vibram outsoles. For all the details about the Merrell Barefoot shoe technology, see my Trail Glove review.
The Sonic Glove is available in 3 bright colorways: Black, Dark Cheddar, and Kryptonite.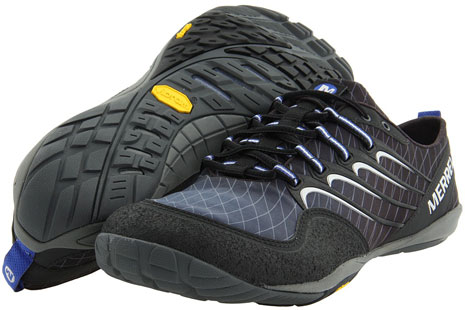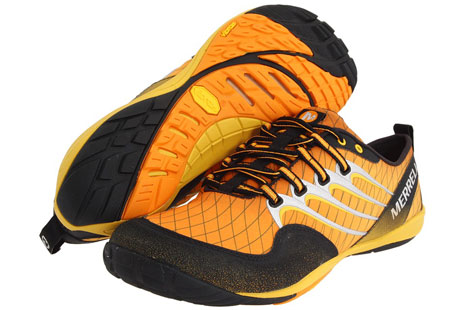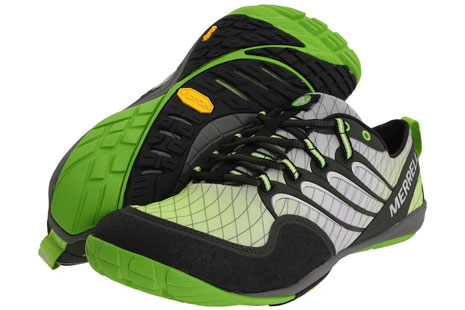 The Merrell Sonic Glove is now available at Merrell and Zappos.
*Product provided by Merrell (MSRP $120). CMP.LY/1 Review
If you have a product you'd like reviewed, contact me at info@weartested.org