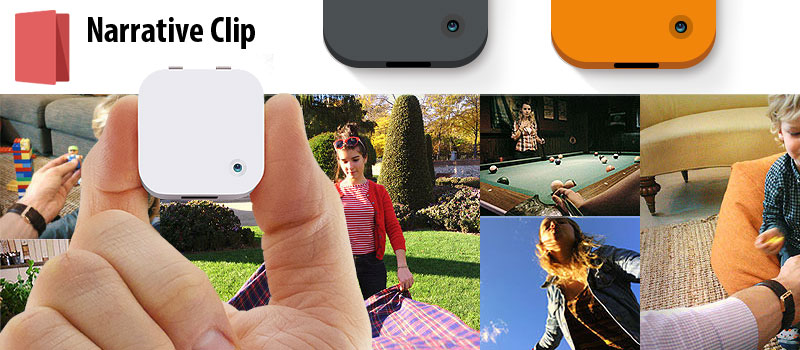 I've been looking for a simple-to-use and affordable life logging camera to supplement my digital SLR for vacation, race, or any activity I want to quantify. I want to be able to enjoy the moment but not have to worry about the device constantly. Some available options are Narrative Clip (from $229), Autographer ($399), GoPro HERO (from $129), and Polaroid Cube ($99) – the last two are video action cameras.
Minimal features that I'm looking for include:
Auto-image capture every few minutes (configurable)
Easy-to-use and attachable device
Affordable price
Date, time, longitude, and latitude information for integration with third-party tools
In this post, we wear tested the Narrative Clip. Founded in Sweden in 2012, Narrative was first called Memoto.

The Narrative Life logging experience is about saving and reliving your life's moments, from ordinary to extraordinary, in one easy-to-use platform. The Narrative Clip camera is a tiny, wearable, automatic camera capturing a geo-tagged photo every 30 seconds. The photos are stored in the built-in flash drive until you connect the camera to your computer. When you connect your Narrative Clip to your computer, the photos are uploaded to the Narrative Library where they are stored and analyzed by smart algorithms (the MAGIC happens here). After the Narrative Library has finished analyzing your photos, it breaks them down in 'Moments'.
A Moment represent a period of your day and consists of a number of photos. The idea behind this is that a perceived situation or event in life should correspond to one Moment in the Narrative App. Such events could be a trip to work, lunch with a friend, a walk in the park, cooking a meal, etc. So how does it decide which image to use as a Moment? All your photos are analyzed based on not only explicit markers like GPS and time, but also lighting, lack of motion blur, colorfulness, photo composition (symmetry) and face detection. You will be able to view all your captured Moments in the Narrative smartphone app (iOS and Android).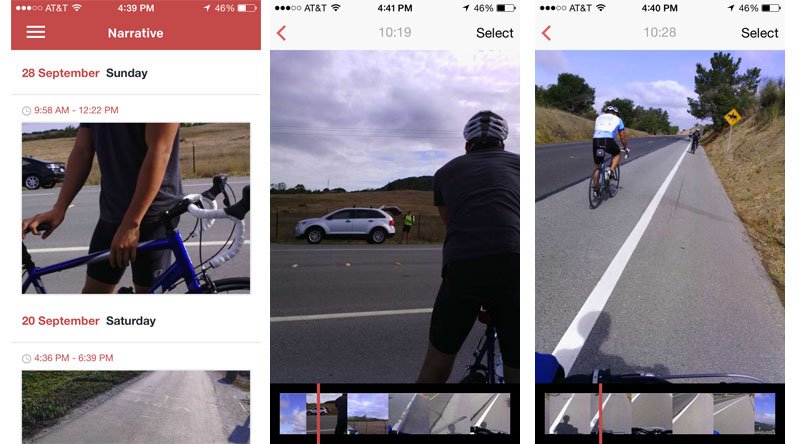 Here is a cool video showing you how use the Narrative Clip and Narrative mobile app (available for iOS and Android).
How to use the Narrative Clip and App from Narrative on Vimeo.
The first question that you might be asking is, "How can I take a photo on demand?". You simply tap the camera twice to take a photo. Performing this action also shows you the battery status – there are four LEDs on the side and the number of lit LEDs indicate the percentages left (25%, 50%, 75%, 100%).

And a follow up question is, "How do I turn the camera off?". You can turn the camera off by placing it face down on a table or put it in a dark place like a pocket or purse.
To wear the Narrative Clip, simply wear it the way it fits you. The Narrative Clip is smart enough to rotate your photos automatically when it is processed in the cloud! Here's a sample pre- (raw)  and post-analyzed photo.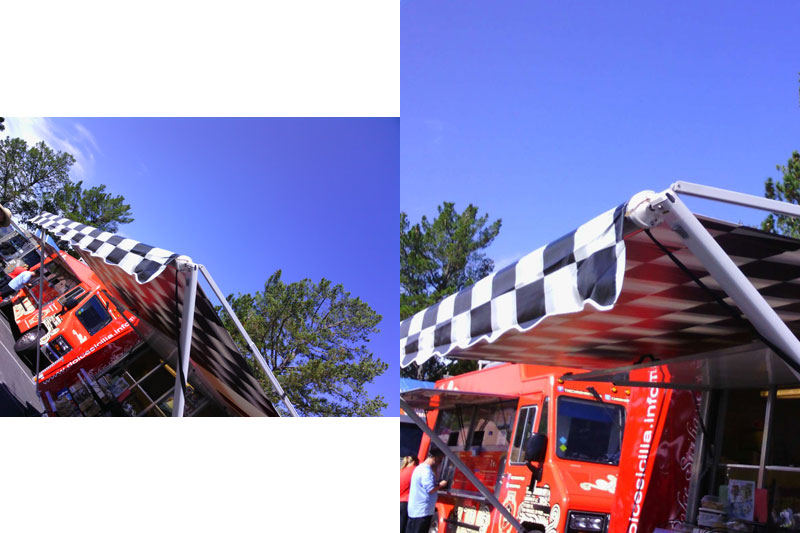 A very useful tip to know before using the Narrative Clip is how to orientate the camera for taking images in portrait or landscape format.

I believe the most powerful feature of the Narrative Clip is how it handles GPS information while saving on battery usage. Narrative's geo-location feature relies on a so-called Software Defined Radio (SDR) approach. This means that GPS-processing is split between a radio-only front-end in the Narrative Clip device and the actual radio decoding and GPS processing taking place on their cloud servers. GPS processing is very intensive in processing power and very draining for battery. Narrative has managed to optimize the battery life of the device to run for two days of use before needing to be recharged.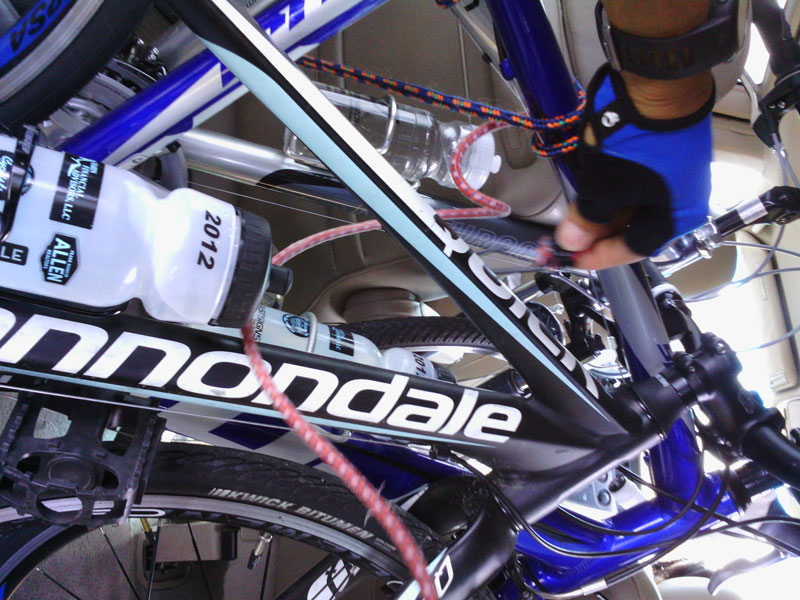 The Narrative Clip has a 5 megapixel (5MP) camera that takes 2 pictures every minute. Currently, there is no way to change the default configuration but should be available in the near future.
As I mentioned earlier, all the magic happens on the Narrative cloud server. Since you may have captured thousands of photos, how do you manage them? With the Narrative Library, you don't have to (unless you want to). Your pictures will be easily managed if you use the Narrative Cloud Service. By using the Narrative Cloud Service, your pictures will be filtered, rotated, geo-tagged and time-stamped. Extremely dark and blurry pictures will be automatically deleted.
The Narrative mobile app works very much like your own memory. It organizes the individual pictures, or time fractions, into Moments. In a single day, your eyes record thousands of visual impressions. But in your memory, these small fractions of your day are grouped together and you only remember them as Moments. Similarly, the Narrative Clip camera captures thousands of pictures during a day, but in the app you are presented with the best picture from each moment. The timeline shows about 30 key frames from each day, each representing a moment you can tap to relive.

After using the Narrative Clip camera for a whole month running, cycling, and walking with it, here are some of the pluses and minuses based on my experiences.
The pluses:
Don't need to worry about camera positioning and easy to clip on hat or clothing
One of the easiest to use devices I have tested – clip and forget
Captured scenes I've missed
Long battery life. Also let it fully charge when uploading to cloud server
The minuses:
No image stabilization thus captured images are blur when running and sometimes when walking
GPS (longitude/latitude) positioning information not available in some Moments generated. Also no meta-data in the images for use with third-party tools
Should include a strap/wire for security reasons
Double tap does not always work
Noticeable and privacy concerns by strangers
Not able to configure time between image capture (for storage reasons)
One of the primary goal for my interest in the Narrative Clip camera is an automatic image capture device with geo-coding to supplement my other mobile apps for travelling – automatic capturing of distance, time, place, places, location, etc. for creating a timeline digital scrapbook…

Here is my wish list for the next version of the Narrative Clip:
Full geo-location information for each generated Moment with metadata embedded in the images
Public Narrative API for integration with popular apps
Configurable image capture timing for time lapse photography storage management
Image stabilization for action photos – running, jumping, etc.

The Narrative Clip is available at: B&H Photo, Narrative
*Product provided by Narrative. CMP.LY/1 Review
If you have a product you'd like reviewed, contact me at info@weartested.org