Karhu is Finland's legendary running brand that invented the Move Forward technology – fulcrum technology that collaborates with the foot to convert your body's natural energy into forward momentum.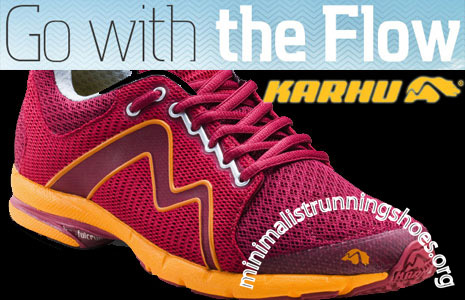 The Karhu Flow weighs in at 7.8 ounces but has a whopping 14mm drop! The upper have an open-face air mesh vamp and closed-face ballistic mesh construction. The air mesh is lightweight and breathable. The front upper also has an PU tip for durability, specifically for toe off and through the life of the shoe. Everything except the drop makes this a minimal shoe.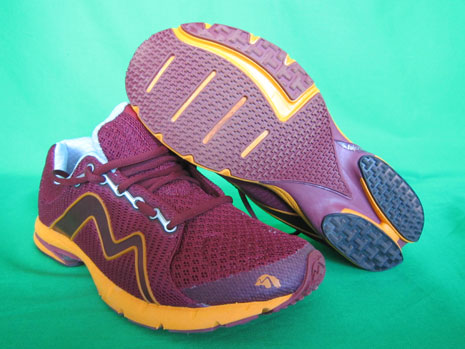 It also has a breathable and resilient PU memory Ortholite insole that is supposed to manage moisture and cushion durability. In the hot California weather, I could feel my feet (sockless) get so warm and sweaty that I ended taking off the shoes and ran barefoot for the next few miles…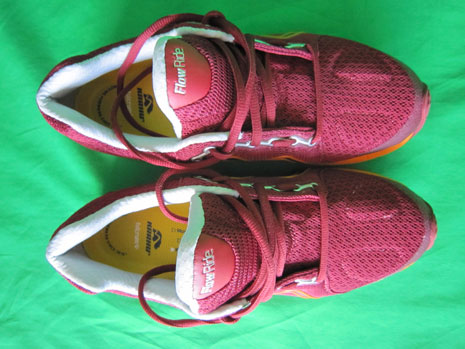 For some reason, the shoes feel slightly bulky for me and reminded me of basketball shoes. Maybe it's the thickly padded tongue in the uppers?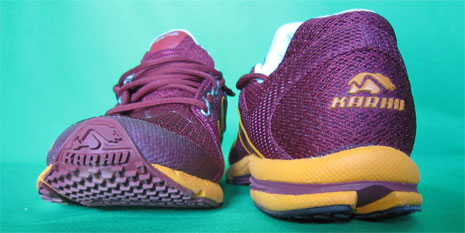 I was mainly curious if the drop affected my running gait – it did. I had a hard time focusing on my running form as I have to consciously make sure I don't land on my heel.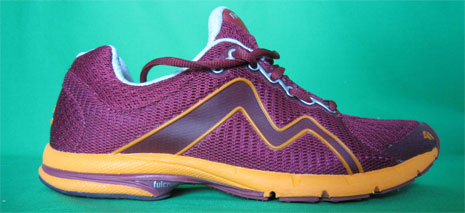 Note that the fulcrum is located between the midfoot and the heel. This require a heel strike to completely leverage the Move Forward technology and move forward with less oscillation. I refuse to heel strike after transitioning to midfoot strike and minimal shoes more than a year ago.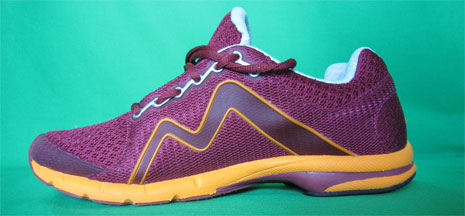 From the Karhu web site, the Flow is for 'runners seeking speed and response, with minimal support and a great feel for the road'. Unfortunately, that did not work for me as it felt bulky and I definitely cannot feel the ground much. For heel strikers, this is a great transitioning shoe. For midfoot and forefoot strikers, your running gait may be affected more than you expect in order to leverage the Move Forward technology.
The Karhu Flow comes in Carmine/Rusty for Men and in Rose/Royal for Women.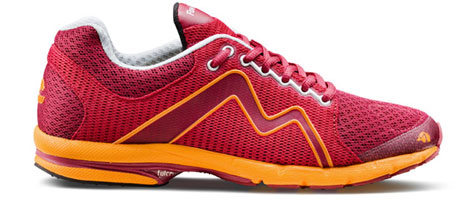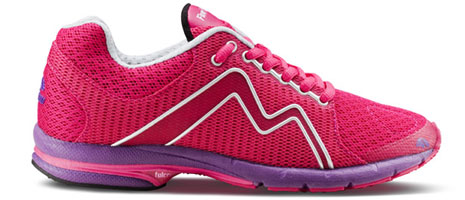 One thing I can give Karhu – they have a lot of models and color choices!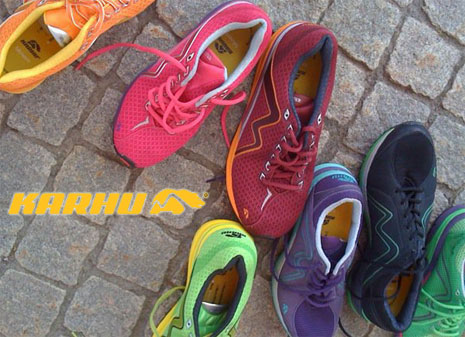 All models are now available on the Karhu web site and on Amazon.
*Product provided by Karhu (MSRP $110).
If you have a product you'd like reviewed, contact me at info@weartested.org