The EvoSkin uses patent pending technology to create a glove-like fit of silicon around the foot and individual toes. This medical grade silicon second skin flexes in a unique and dynamic way, which allows the wearer to literally connect with the earth and experience the freedom reserved for barefoot purists.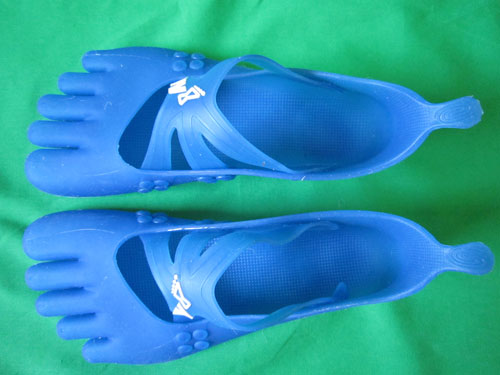 You will not get closer to the ground or barefoot than the EvoSkin – even compared to my VFF KSO. I was surprised at the difference! This is a zero drop skin, weighs 5.6 ounces, and has a skin thickness of 2.4 mm based on my digital calipers for a size L (US 10 to 11).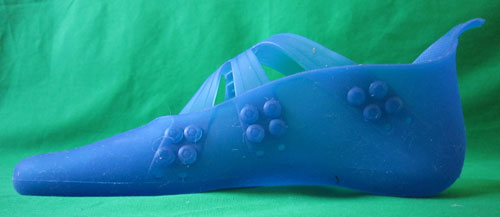 And it's not just for running. For maximum proprioceptive feedback and gecko-like grip, the EvoSkin is ideal for a range of activities including water sports, treadmill workouts and barefoot training sessions. And it is especially great for water sports where you want to use your toes for control and balance on wet or slippery surfaces or conditions.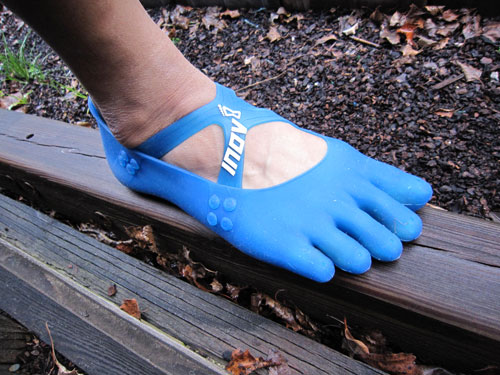 I had a hard time putting the EvoSkin on. It is especially tight on my 4th and 5th metatarsals – they should be made larger. My 4th metatarsal is bigger than normal and has always been the last little piggy to fit into my VFF KSO. And I had an even harder time taking them off! I tried the EvoSkin on many different days, both warm and cold days, to see if it made any difference with my feet reacting to the weather – it's still very hard for me to put them on.
Once on my feet, I have a completely different feeling than my VFF – it does not feel breathable and is very warm on feet. It is made of waterproof material but there is a small air hole on the end of each toe.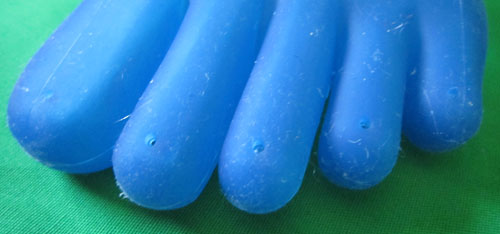 The air holes allow EvoSkin to slide on easily and prevent air from becoming trapped. It did the later but did not help with sliding them on easily – at least for me.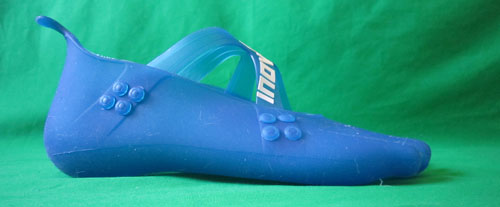 It also has a built-in heel pull-tab and a removable or adjustable sports performance strap to secure the EvoSkin to your foot for more dynamic uses. The internal textured pattern helps to hold the foot securely and prevent internal movement – something I wish some running shoes have on the footbed or insole as I run sockless.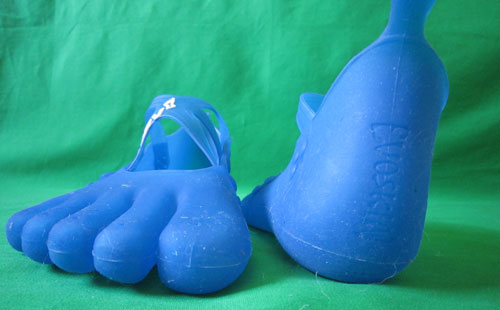 The grip on wet surfaces is excellent. The naturally sticky and malleable silicon provides gecko-like grip on rough and hard surfaces. I took it out when it was raining and walked and climbed on different surfaces to check the grip – I feel like Spiderman! Awesome grip.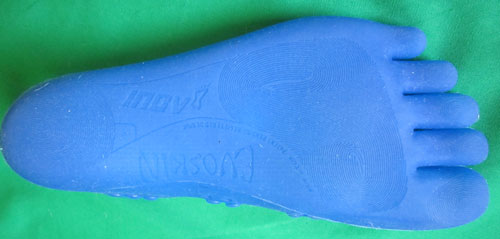 Learning from the stinky smell some runners experience with VFF, the EvoSKin is machine washable and dishwasher safe – you can easily clean it and keep it odor free!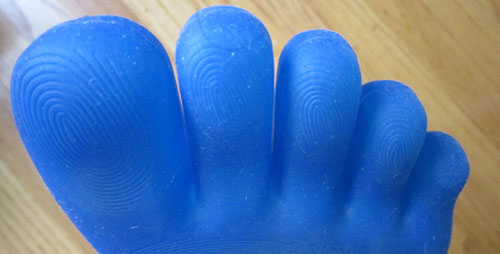 Durability is a factor to consider for those who are VFF owners. According to Inov-8, the EvoSkin will last more than 150 miles – your mileage may vary depending on the terrains traversed and the weight of the user wearing it. I did not run that many miles in them as it was uncomfortable for my 4th metatarsal.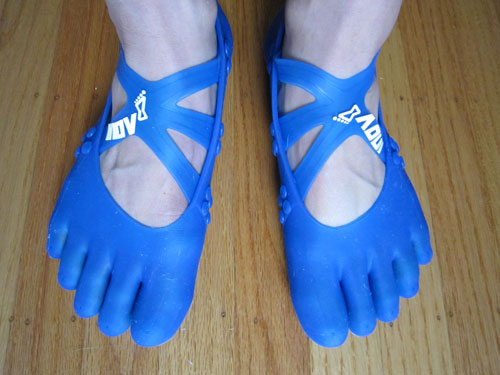 If you want to turn heads, the EvoSkin will do a better job than the Vibram Five Finger! Available in May, the EvoSkin has 7 bright colors to select from and has a MSRP of $65.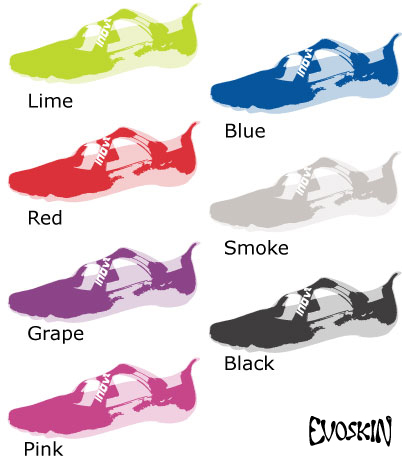 *Product provided by Inov-8 (MSRP $65). CMP.LY/1 Review
If you have a product you'd like reviewed, contact me at info@weartested.org