Winter is here and just in time to wear test Merino wool performance running apparel from Icebreaker. We have tested the Icebreaker Quantum Long Sleeve Half Zip a year ago and this is an entirely new item. The new Icebreaker Drive Long Sleeve (LS) Half Zip is built from lightweight, highly breathable naturally odor-resistant merino fabric featuring the tiniest bit of LYCRA for an athletic fit and water-resistant nanotechnology to fend off light rain.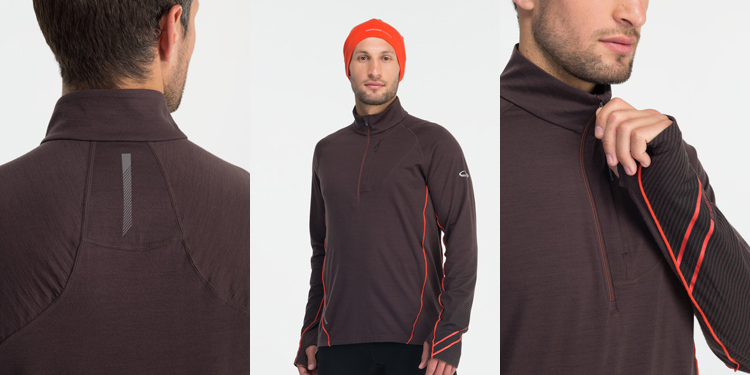 Made of 96% merino wool and 4% Elastane whereas the eyelet panels are made of 99% merino and 1% Elastane. The zip neck provides for temperature regulation while the raglan sleeves ensure ease of movement. The eyelet mesh panels provide maximum venting where you need it most and the, forward side seams prevent chafing and adding shape. A zipped chest pocket keeps valuables secure.
So how did the Icebreaker Drive LS Half Zip perform?
I took the Icebreaker Drive LS Half Zip out on a warm summer run two months ago and even though it was hot, humid, and I sweated like a dog on my forehead, my body never felt overheated. I did have to pull the sleeves up to my elbows though. The merino wool apparel work wonders in the heat as expected. Now that winter is here, the Drive LS Half Zip has kept me warm in my early morning runs even though I started sweating after a mile – the moisture wicking property of merino wool is superb.

This is very similar to the Quantum LS Half Zip in terms of features, weight, freedom of movement, and performance. The fashion look is the most obvious difference. The Quantum is also more form fitting whereas the Drive has a regular fit. But after a year and many washes, the Quantum felt lighter than the Drive – I expect the Drive to get lighter over time due to wear and tear.
My only suggestion for improvement to Icebreaker is to make all their running apparel reflective so I can run safely in low light conditions!
The Icebreaker Drive LS Half Zip is available in only 3 colorways.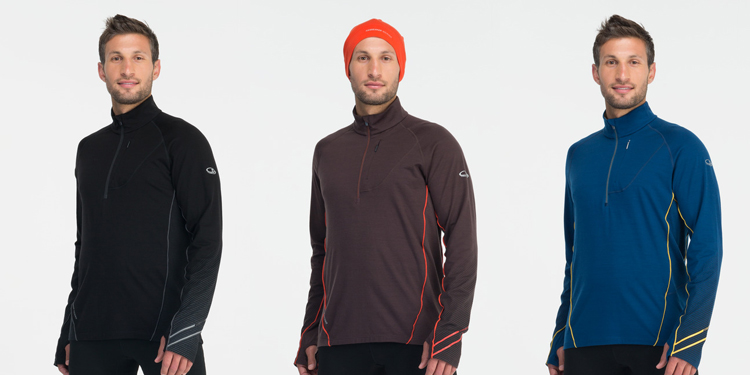 The Icebreaker Drive LS Half Zip is available for purchase at Icebreaker.
*Product provided by Icebreaker. CMP.LY/1 Review
If you have a product you'd like reviewed, contact me at info@weartested.org