I wrote about Cushe a few weeks back on their Coastal Supremacy collection and this is another installment covering their Universal Traveller collection. This collection is a rugged, robust and hardwearing range designed for outdoor sports (including on snow) and in transit (travel).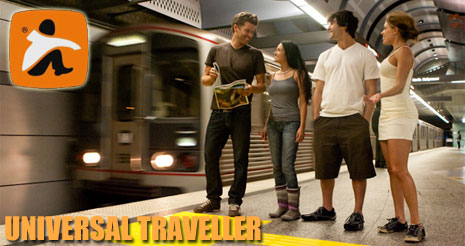 Inspired by the outdoors and adventure travel, Cushe uses premium, rich full grain leathers and protective features to get you where you need to be. Looking at the end use of each style, Cushe has turned the benefits and features required into bold design statements, such as the signature oversized protective toe bumpers and multi-directional sole grip.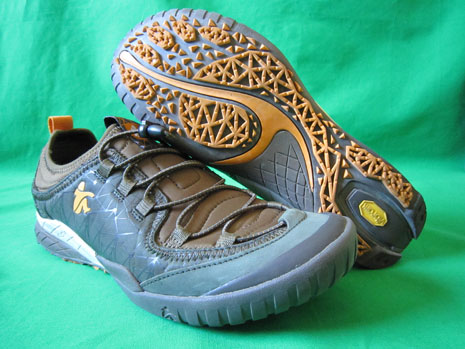 I'll start off with the Wild Run. The shoe weighs 12.6 ounces, has a stack height of 28mm and is about a 10mm drop shoe. The toe box is wide enough to accommodate my wide feet even with compression socks on. You will notice immediately the high toe spring on the shoe.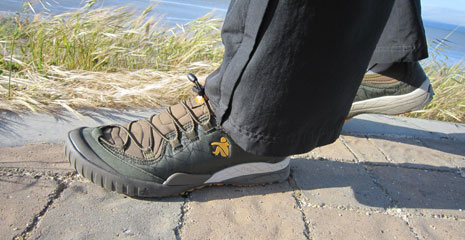 I have taken these shoes for long walks in different terrains and the toe spring was not a factor or bothered me at all. The Wild Run is pretty flexible and has a very durable Vibram sole.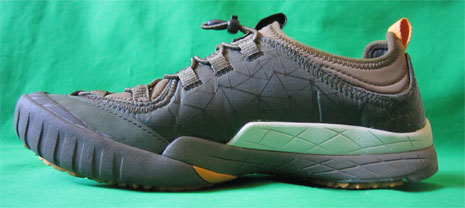 The uppers is made of nylon and nubuck and has a ventilated mesh lining – super stretchy. There is also a built-in mitten-like sock that grab your feet and provide a snug fit. The bottom of the in-sock and midsole is made of EVA with memory foam foot cushioning – very comfortable when I took these shoes on long hikes. The removable footbed insert is perforated for breathability.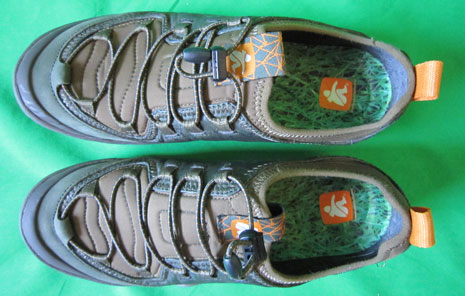 The outsole is made of molded Vibram® rubber with a unique 2-color footprint tread.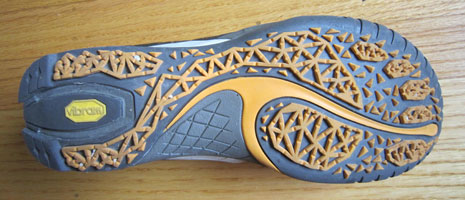 The bungee cord lacing system uses a speed lace system that can let you slip on and off quickly and adjustments can be easily made. And it will stay that way after you fine tune the fit.

The Wild Run is a really nice shoe for all terrains. In my walking and hiking adventures, I have taken it though gravel, sands, concrete, asphalt, and off the beaten path. It is truly a shoe for the wild!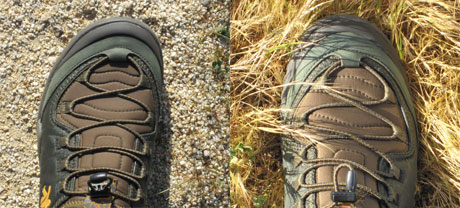 Next up is the Baja Mocc WP, a chic waterproof shoe. The shoe weighs 11.6 ounces, has a stack height of 32mm and is about a 6mm drop shoe. The toe box is wide enough to accommodate my wide feet.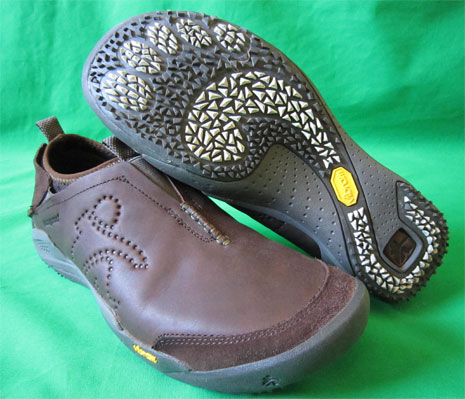 The Baja Mocc WP has a durable leather upper that is easy to clean and maintain. It has suede accents on the toe area and heel for style.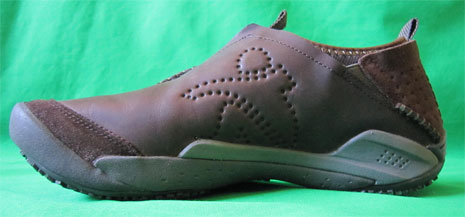 It also feature a single piece ventilated stretch mesh sock liner for a snug fit and moisture wicking. There are also pull tabs on the tongue and heel for easy on off.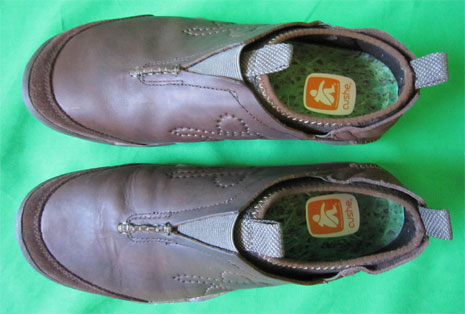 Finally, the Baja Mocc WP is comprised of a waterproof seam sealed construction.

Just like the Wild Run, the outsole is made of molded Vibram® rubber with a unique 2-color footprint tread.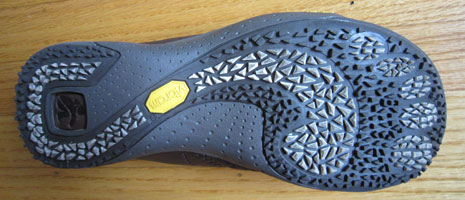 Both shoes are designed to be rugged and durable (Vibram soles). The shoes are very comfortable and they flex at the right spots on the forefoot. The materials used for the construction of both models are top notch and gives you great value for the money.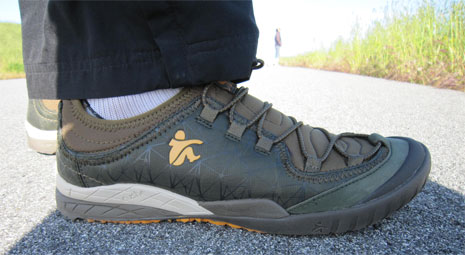 The Cushe Wild Run and Baja  Mocc WP are also great with jeans for casual and business wear.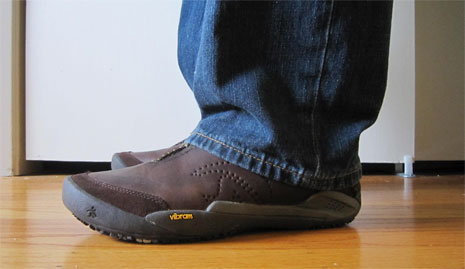 So start living the Cushe life and grab yourself a pair of Wild Run or Baja Mocc WP. Slip into a pair of Cushe Universal Traveller Baja Mocc WP and let your journey begin!
The Wild Run is available in three colorways for Men: Military, Brown, Blue/Grey, and Black.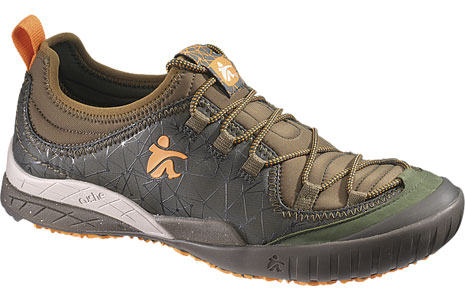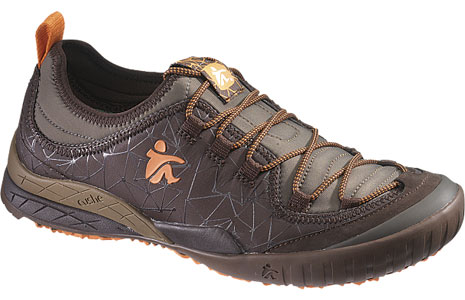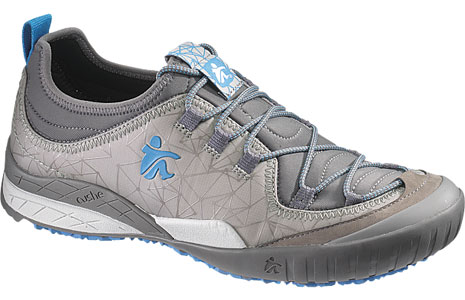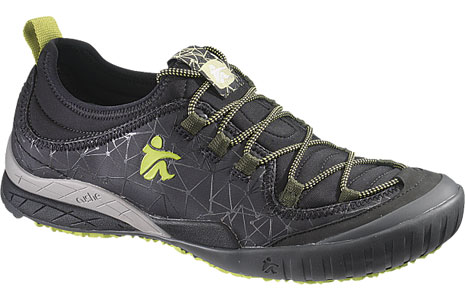 It is also available in two colorways for Women: Lilac/Grey and Brown/Sky.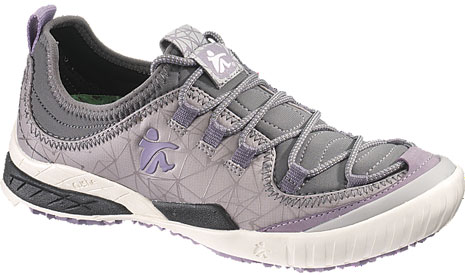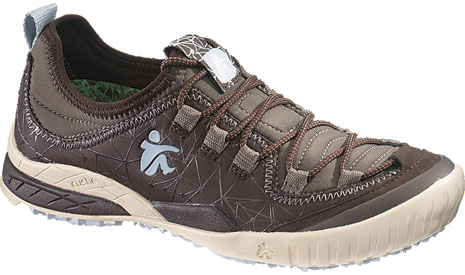 The Baja Mocc WP is available in only two colorways for Men: Black and Chocolate. It is also available in suede (Baja Mocc Suede) for $15 less instead of premium leather.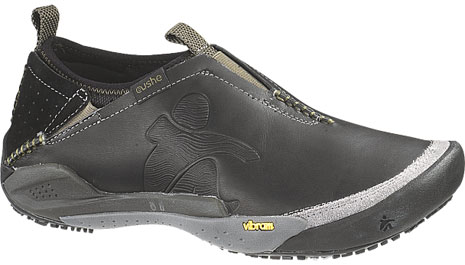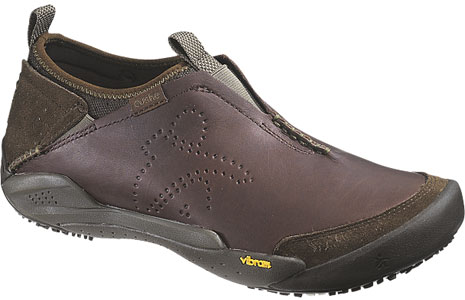 There is no Women's version of the Baja Mocc WP.
You can check out Cushe shoes at Cushe and Planet Shoes.
*Product provided by Cushe (MSRP $100). CMP.LY/1 Review
If you have a product you'd like reviewed, contact me at info@weartested.org