The Altra Lone Peak is back, better, and ready to help you glide across those gnarly trails. With a redesigned upper, the Lone Peak 2.5 improved the durability of the upper and firmed up the midsole and topping it off with an improved lacing system. It kept the best from the previous versions with the FootShape™ Toe Box, StoneGuard™ rock protection, and the Gaiter Trap™ strapless gaiter attachment. The result is an improved, comfortable trail experience for the toughest terrain.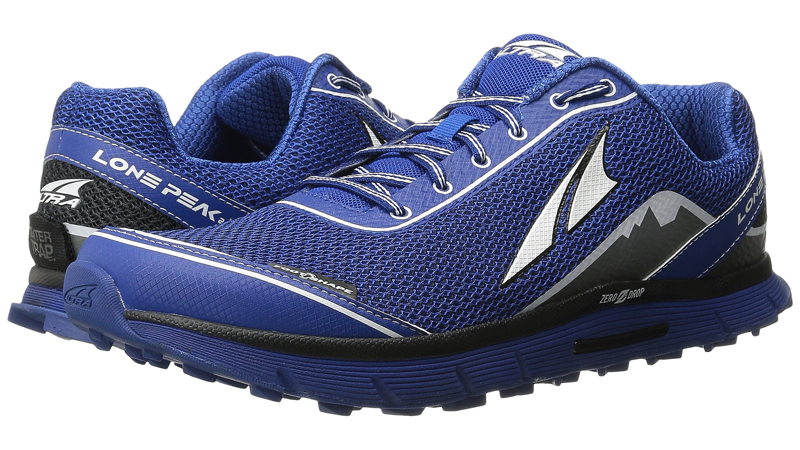 Historically, the Lone Peak 2.5 was inspired by one of the most rocky, rugged mountains in the Wasatch Range and was designed to tackle the gnarly terrain of the Wasatch 100. The sandwiched StoneGuard™ technology offers protection from rocks and other trail debris while the carbon rubber TrailClaw™ outsole combines unique uphill and downhill lug traction for every trail condition. For those running in unpredictable weather and terrain, the Lone Peak 2.0 with Polartec® NeoShell® is the solution to both. Whether your run takes you through mud, puddles, streams or inclement weather, the Polartec® NeoShell® lining keeps your feet warm and dry by creating a weather resistant barrier between nature and your feet.
Personally, the trails that I run on are hard pack dirt and gravel, not gnarly… And I run less than 12 miles each time so my weapon of choice is the Altra Superior 2. For those doing ultra long distances or on hard core trails (gnarly or worse) like the Wasatch, the Altra Lone Peak 2.5 is more suited for them.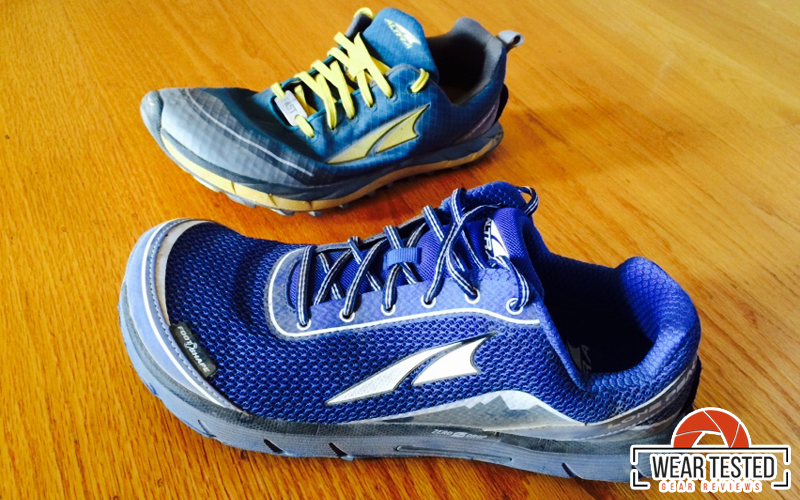 Comparing the Lone Peak 2.5 to the Superior 2.0, the extra 2 ounces and stack height weighs in when you are racing or getting tired. But on slippery downhills, the aggressive outsole on the Lone Peak 2.5 is a huge bonus – no braking required.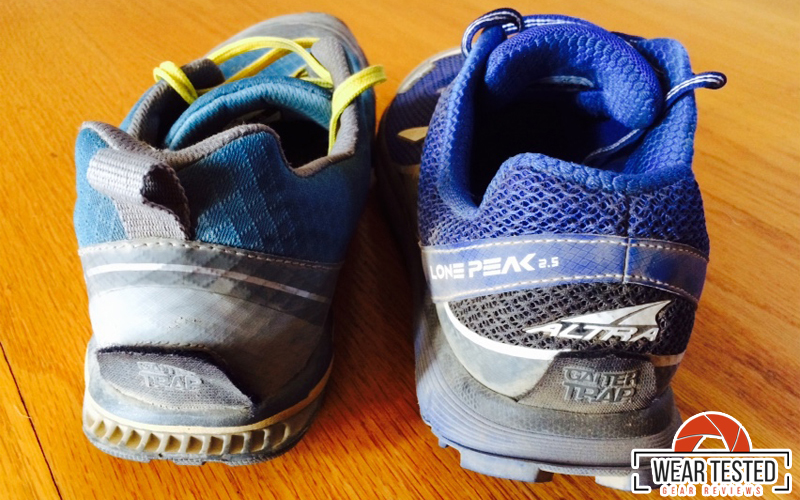 Gaiter trap and rock protection is available on Lone Peak 2.5 as in the Superior 2.0 giving you the peace of mind especially when running on foreign grounds. If I ever run an ultra event, the Altra Lone Peak 2.5 will be my top shoe choice!
The Altra Lone Peak 2.5 is available in three colorways for men and for women (women specific design).