From VIVOBAREFOOT comes the shoe of choice for road running, the Aqua Lite. This build on their best selling casual shoe, the VIVOBAREFOOT Aqua, which is a classic lace-up trainer that is perfect for walking or working out. The Aqua Lite is intended for use in the gym, dance studio, or road running and of course casual, including business casual which is what I really love about this shoe.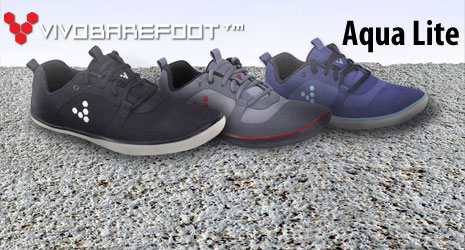 The Aqua Lite weighs in at 7.2 ounces (EU 44) and has a stack height of 9mm including the insole. The toe box is super-wide and the shoe hugs your feet like a pair of gloves.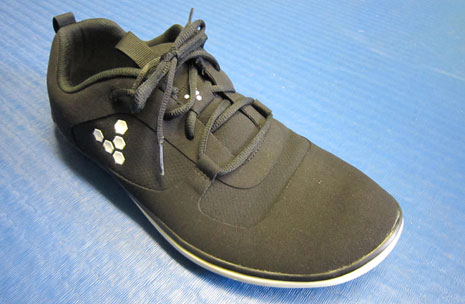 The outsole has a thickness of 3mm  and is the lightest and thinnest VIVOBAREFOOT sole in the performance shoes collection – both the Neo and Evo/Evo II have a 4mm thick outsole. The Aqua Lite therefore have the most proprioceptive outsole!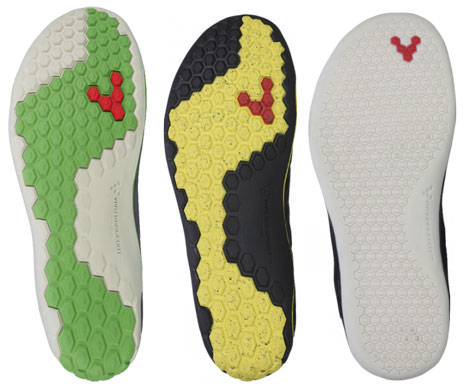 Notice that the pattern on the outsole of the Aqua Lite is very different from both the Neo and Evo. Because it is primarily designed for road running, it does not have the mini-lugs or treads found on the Evo and Neo. The Aqua Lite also has a stiffer rubber.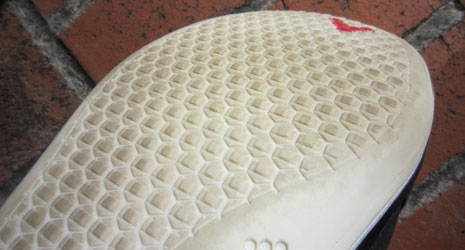 Something that you'll immediately notice is the extra wide toe box in the Aqua Lite. I'm able to wear Correct Toes on my 2E+ wide feet in them!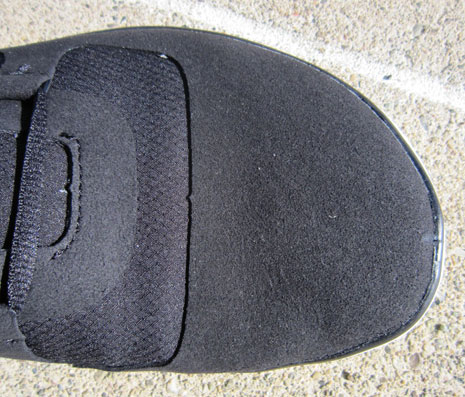 The uppers is lightweight and stitch-less with synthetic suede and hydrophobic micro-fiber mesh – breathable and water resistant. It might be the suede making the shoe so comfortable. Wearing them sockless, there is nothing that scratches your bare feet – just smooth inside all around. I wished all shoes should have the footbed and inners of the uppers/tongue made like this.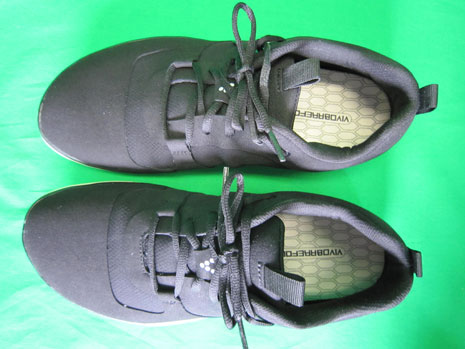 A running shoe that is also a casual shoe. Or a casual shoe that is also a running shoe? A true Chameleon. Although it does look like a traditional running shoe, that's where the beauty of it is hidden. Maybe VIVOBAREFOOT can come up with a follow-on design. Feather-light open-mesh upper with the same outsole to take make it an extreme racing flat under 5 ounces? Asher?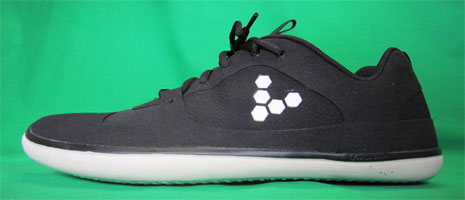 So how did the shoe perform?
This is one of the most comfortable minimal shoes I have ever tested! The second you put on a pair of Aqua Lite, it fits to your feet like a glove. Wearing it sockless is my preferred style but I had to wear socks when wearing it for business or with a business casual suit. For road running, it is always sockless.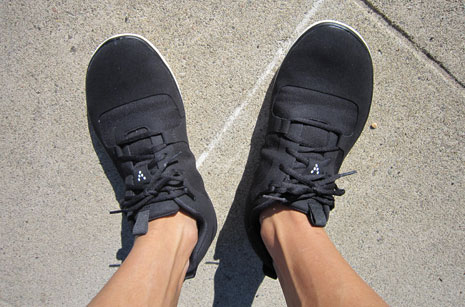 You might notice the toe spring in the Aqua Lite but during both running and walking, it did not bother me a single bit – it is flexible enough so I don't expect it to be an issue for the majority of runners.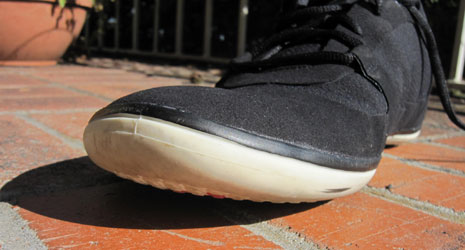 Running on the Aqua Lite felt more like running on a pair of Neo than the Evo II for those who already have a pair of these models. Except it is much more comfortable on my sockless feet. Because the Aqua Lite fits snug, comfortable, and is super-lightweight, you're inclined to running faster than normal – my heart rate monitor alerts are on overdrive!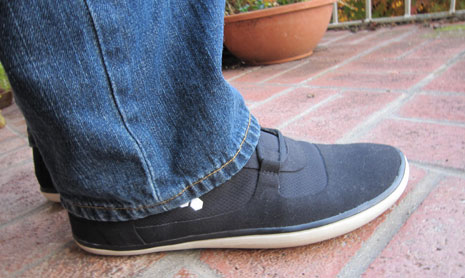 Most of you would be inclined to use this shoe for casual wear and keeping it clean – no muddy trails! This is another minimalist running shoe that I've added to my road running AND casual wear rotation!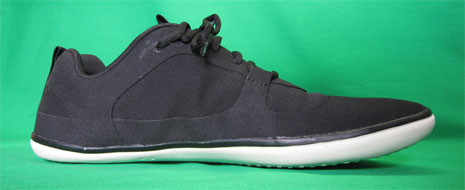 Available in 3 colorways for Men's – Black, Dark Grey, and Navy.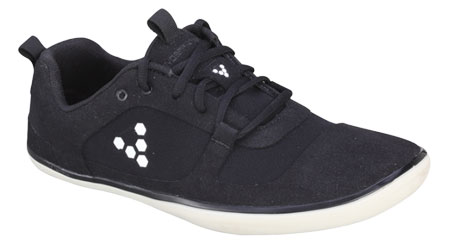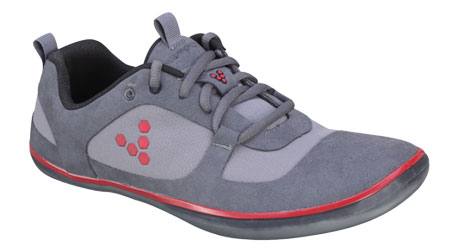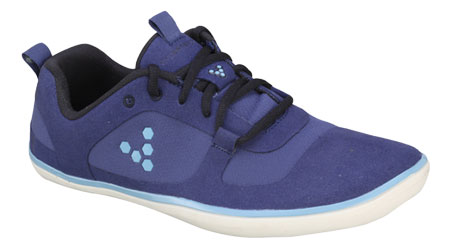 The women's version of the Aqua Lite is called Lucy Lite and is available in 3 colorways – Crimson, Dark Grey, and Black.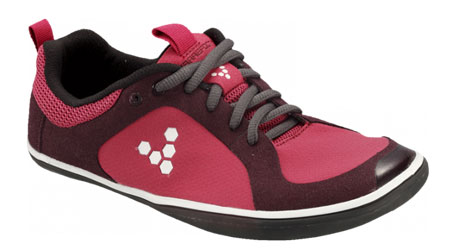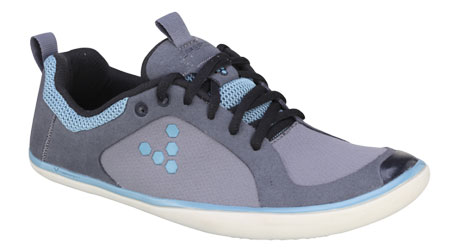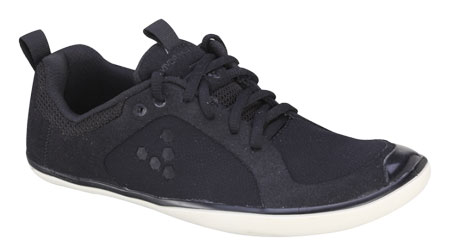 Sizing Note:
The Aqua Lite and Lucy Lite  runs 1 full size short as indicated on the VIVOBAREFOOT web site. I sized up from EU 43 to EU 44 and the fit is perfect.
All models available now at VIVOBAREFOOT web site.

http://www.vivobarefoot.com
*Product provided by VIVOBAREFOOT (MSRP $130). CMP.LY/1 Review
If you have a product you'd like reviewed, contact me at info@weartested.org