Tifosi Optics is one of my favorite brands for running sunglasses because of its fit, styling, and price. And appropriately, TIFOSI is the Italian word for super-fan, an avid sports enthusiast. We recently reviewed the Tifosi Clarion Mirror collection and for 2014, we took a look at the new Tyrant 2.0 in three flavors: Fototec, Interchangeable, and Reader.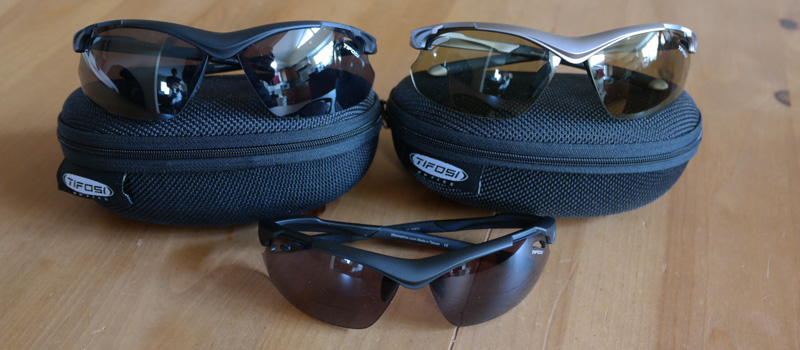 All Tifosi frames are made from durable and flexible Grilamid TR-90 nylon, with hydrophilic rubber on the arms and nose pads for a more custom, comfortable, and no-slip fit. Each pair of Tifosi Optics sunglasses also come with a hard shell zippered case and microfiber cleaning bag.
Tifosi Optics Tyrant 2.0 Fototec
Fototec lenses with variable tint technology adjust rapidly to changing light conditions for superior clarity and protection. In bright sun, microscopic photochromic particles embedded in the lens react to UV rays, darkening the optics so you'll never squint. With cloud cover, the particles return to their previous state, letting through more light. Tifosi's Fototec lenses are market leaders because of their lightweight, durability and incredible speed. All Tifosi lenses offer 100% protection against harmful UVA/UVB rays.

Note: Fototec lenses transition less effectively when inside vehicles because the UV protection in the windshield impedes the process.

Included Lenses:
Light Night Fototec 75.9-27.7% LT
The Light Night Fototec lenses provide the widest range of transition and color-neutral tint that won't distort colors. Great for activities involving low-to-high light conditions.
Tifosi Optics Tyrant 2.0 Interchangeable

Tifosi Optics Interchangeable sunglasses feature de-centered shatterproof polycarbonate lenses to virtually eliminate distortion, give sharp peripheral vision, and offer 100% protection from harmful UVA/UVB rays, bugs, rocks, or whatever comes your way. Lens installation/removal is fast and easy.
Included Lenses:
Smoke 15.4% LT
AC Red 41.4% LT
Clear 95.6% LT
Tifosi Optics Tyrant 2.0 Reader
Trouble reading that map, GPS, or bike cyclometer? Introducing Tifosi Optics Readers collection. Available in several frame styles, Tifosi Readers are available with +1.5 or +2.0 magnification options. Each retailing for $50 MSRP, the Tifosi Readers include smoke lenses with +1.5 or +2.0 magnification, a protective zippered case and handy cleaning bag.

The bifocal lenses feature UVA/UVB ray protection that is built into the polycarbonate lens material – protection that won't wear off. Replacement lenses are also offered in +1.5 or +2.0, in smoke or clear tints. MSRP $20 for a set of 2 lenses.

Included Lenses:
So how did the new Tifosi Tyrant 2.0 perform?
The Tifosi Tyrant frames certainly has a pleasant and comfortable fit of my face – similar to both the Tifosi Podium XC and Slip that we tested last year. But the Tyrant frame feels more streamlined and lightweight. In term of fitting to my face, the lenses does not gets as close to my cheeks like the Podium XC and Slip. They all performed equally well with being sweat repellant.
Running in the changing California weather, I thought I would have preferred the Tifosi Fototec lenses more but it turned out that the Tifosi Interchangeable Smoke is my favorite. I still rotate them for different situations just for fun. The final test will come during the summer time when I use it for track & field competition and the sun is out in its full intensity – I wore the Tifosi Podium for all my events last year.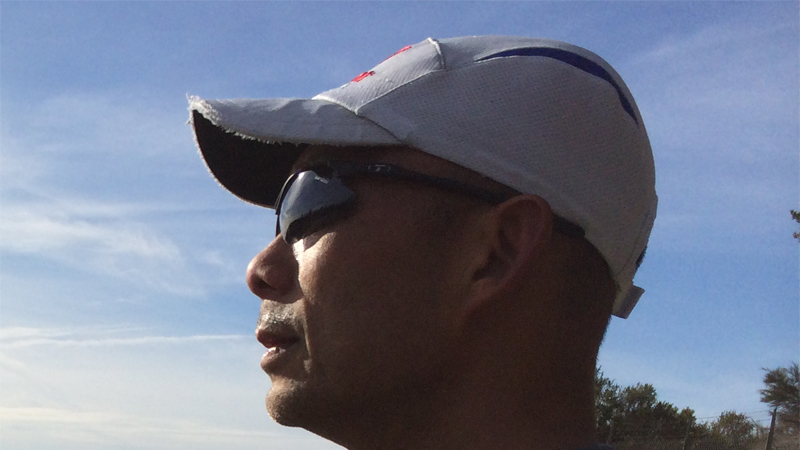 The Tifosi Reader is also something that I thought could come in handy for reading my watch when running but it turned out to be weird. Whenever I look down when running or driving or walking, the magnification portion of the lenses get in the way and throw you off sometime. It is great when you're reading your watch but most of the time you are not. I don't wear bifocals but wear progressives so someone who is used to bifocals may feel right at home with the Tifosi Reader. And I believe the market for this is huge!
The Tifosi Optics Tyrant 2.0 collection is now available at: Zappos and REI.
*Product provided by Tifosi Optics. CMP.LY/1 Review
If you have a product you'd like reviewed, contact me at info@weartested.org