adidas  is launching a new smartwatch for runners that will retail for $399 and go on sale Nov. 1. adidas introduces the miCoach SMART RUN, the most advanced and intuitive wrist based running device on the market. For the first time, runners of all abilities will be able to track their runs using GPS mapping, monitor their heart rate off their wrist, listen to their favorite music and get real-time coaching in a single, simple, color touch screen running watch.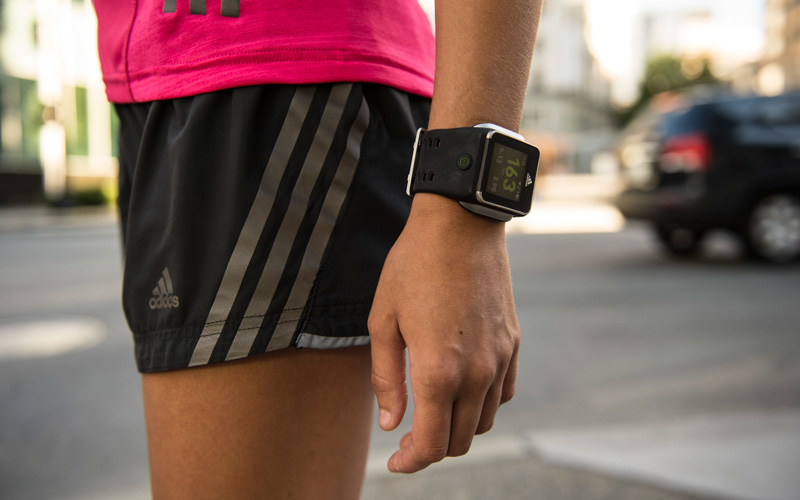 There are no cables, straps or additional sensors with this unique all-in-one device. SMART RUN uses optical technology to track your heart rate from your wrist. A built-in accelerometer counts every step so you can monitor your stride rate. GPS tracks your speed, distance and logs your route and an MP3 player with Bluetooth® wireless audio delivers music and audible coaching guidance, eliminating headphone cables and music players.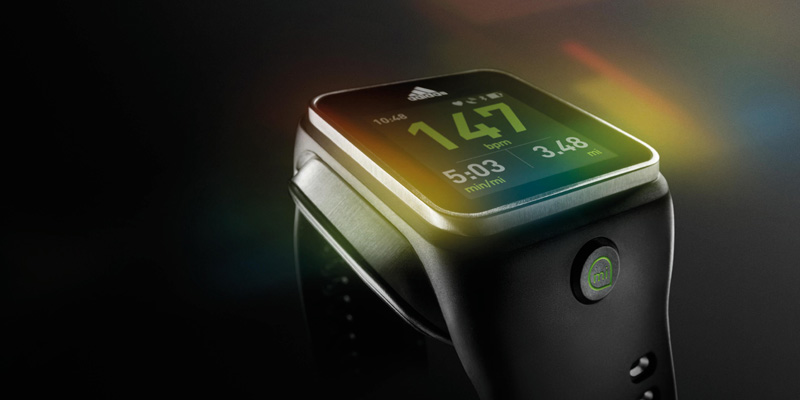 "We didn't incorporate anything we didn't think a runner wouldn't need or appreciate… we left certain things out on purpose," Paul Gaudio, vice president of adidas Interactive, said. "We're not trying to make a smartwatch, but the smartest running watch." Athletes are saying that they want fewer sensors and are already leaving the smartphone behind because it's too bulky and not specific enough to their needs.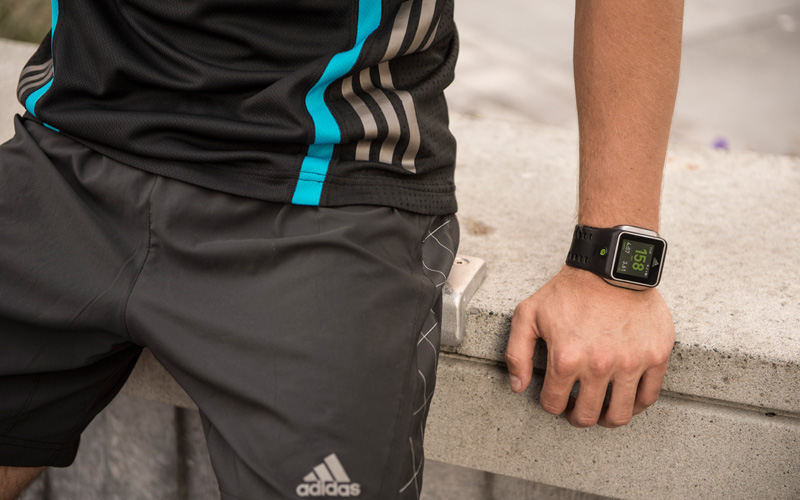 A little on the expensive side but nice that the MIO continuous optical heart rate technology is incorporated thus requiring no heart rate monitor straps.
KEY FEATURES INCLUDE
Real-time continuous heart rate measurement from the wrist
GPS for pace, distance and route logging
Built-in accelerometer for stride rate measurement
WLAN sync with miCoach platform for training planning and history/lifetime stats tracking
TFT LCD color screen
Intuitive touch screen navigation
Bluetooth® audio for music and coaching
Customizable training data screens
Strength and flexibility coaching videos
Watch and timer function
Manual and automatic laps
Over the air feature updates
4GB data memory for music and workouts