The long awaited shoe designed for Kilian Jornet, veteran and winner of the Western States 100, is finally here. The Salomon Sense is an intuitive running shoe designed in close collaboration with Kilian Jornet for the most demanding trail races on the planet.
Salomon's R&D team went to work on a shoe that would deliver lightness, breathability, forefoot protection, flexible cushioning and also be fast-drying. Through several generations of prototypes and rigorous testing, the Sense was born.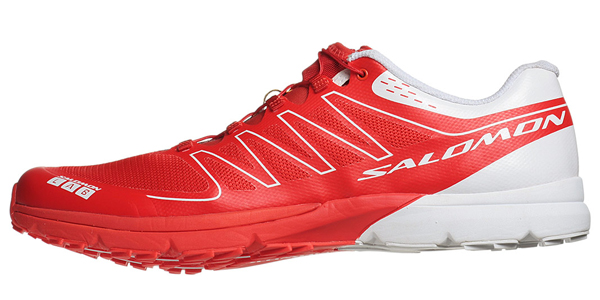 The Salomon Sense is exceptionally light, has a 4mm offset from heel to toe, and is designed for daily training or racing. It is built with a semi-curved shape. It offers three unique technologies that improve performance:
ProFeel Film under the forefoot that delivers protection without sacrificing flexibility.
EndoFit internal fit sleeves deliver seamless comfort and intuitive feedback.
Dynamic Traction delivers grip on every surface that a race throws at you.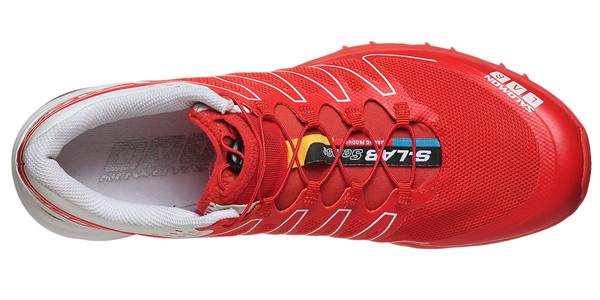 Cushioning is from a lightweight EVA compound that helps absorb impact forces. The midsole uses a thin TPU film (ProFeel Film) to provide midfoot protection without losing road feel.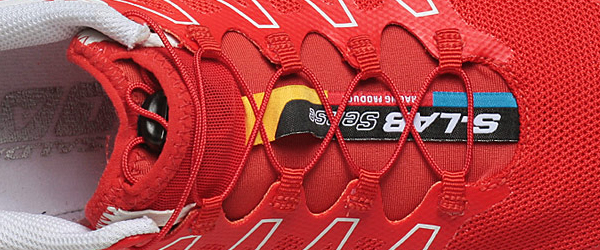 The uppers uses an open mesh throughout that is breathable and quick drying. A protective rubber toe cap keeps toes safe from bruising on trails. A sock like upper (EndoFit) provides comfort and fit. A tongue cover keeps shoe free from debris. For sockless wear, a seamless Sensifit overlays on the upper wrap the foot for a close, secure fit. Lacing is via an asymmetrical Quick Lace system made from durable Kevlar fibers that provides easy shoe entry and exit in addition to a secure fit. A unique lace pocket tuck laces out of the way while running.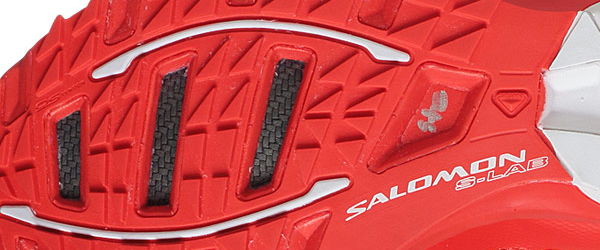 The combination slip last utilizes a fiber board in the rear portion of the shoe to promote stability, and the forefoot is finished in a slip manner to promote flexibility and reduce weight.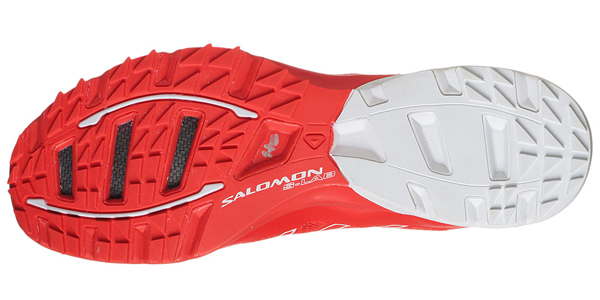 The outsole utilizes Dynamic Traction which has offset lugs to provide unparalleled grip on hard, wet, and loose surfaces. Finally, a tendon system acts like a real tendon by flexing to provide stretch and balance during the heel-to-toe transition.
So did the Salomon Sense perform to expectations?
The Salmon Sense (US Men's Size 10.5) weighs in at a light 7.4 ounces and has a 4mm drop. However, the toe box is a little too narrow for my feet. I walked in the Sense first sockless to loosen up the forefoot area. It is still snug after a few miles but it has a very smooth and comfortable footbed. I left the insert in as it is impossible to run sockless in them otherwise.
Running on a non-technical trail, the shoe is awesome – lightweight, low to the ground, and not bulky at all considering all the built-in protection. I did however get a blister on my pinky toe. I felt it around the 4 mile mark. But anything that causes hot spots or blisters is a big no-no on my book and especially with all the second generation minimalist running shoes hitting the market – they MUST have a wide toe box to truly let your toes splay. That is the first cardinal sin for minimal shoes.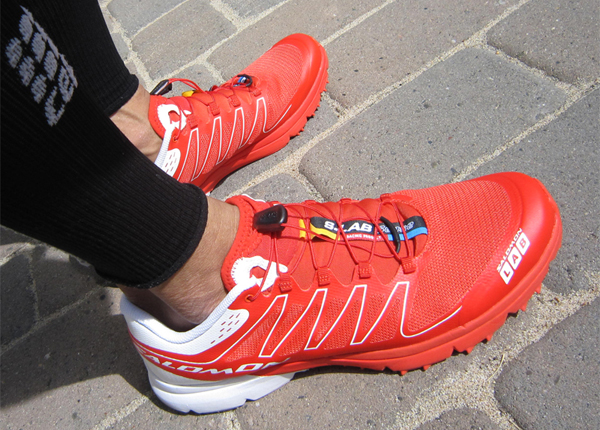 Another point of contention is the price of the Salomon Sense at $200. The quality of the materials and protection that comes with this shoe is enormous and might be worth the price. I wished they would have a wide forefoot version in future editions of this shoe – the Salomon Sense Ultra and Sense Mantra will be introduced soon (sneak peek here).
This is not a starter shoe even though it is minimal – it has solid protection built with quality materials. For those without wide feet, this is an awesome trail shoe from Salomon. If you are already wearing Salomon trail shoes and looking for one that is lighter and lower to he ground, this is a no-brainer.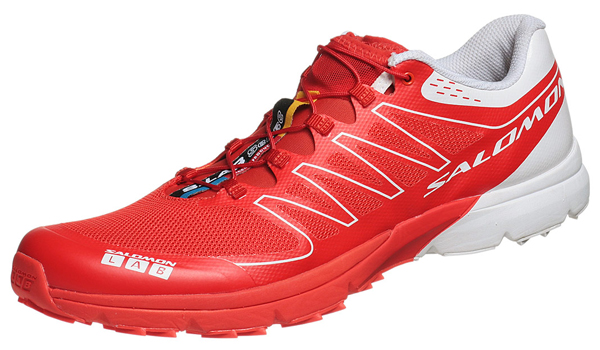 The Salomon Sense is now available at: Running Warehouse
*Product provided by Salomon (MSRP $200). CMP.LY/1 Review
If you have a product you'd like reviewed, contact me at info@weartested.org