We last reviewed performance sunglasses from Ryders Eyewear over two years ago – Ryders Interchangeable and Ryders Standard. New in 2014, we wear tested three models with three different technologies: STRIKE with Polarized & Photochromic lenses, VIA with Photochromic lenses, and PINT with Polarized lenses.
Ryders Eyewear VIA
The Ryders VIA has a rimless design that provides an unobstructed field of vision. It has a Photochromic lens which means it will LIGHTEN and DARKEN automatically – it adjusts to suit the amount of sunlight at any given time.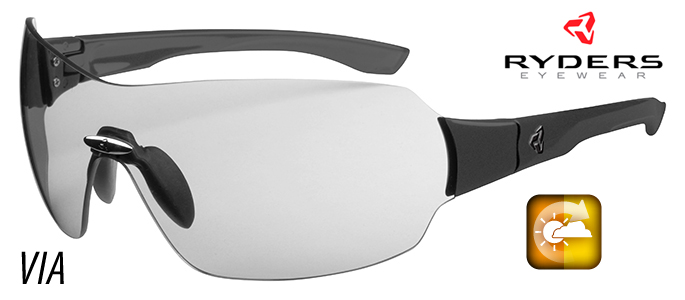 Ryders Photochromic lenses provide protection against 100% UVA, UVB, UVC and harmful blue light to 400nm. When exposed to sunlight, the lenses will start to darken instantly. The time they take to reach maximum darkness depends on a number of factors including the intensity of sunlight and air temperature. The adjustment from dark to light will begin instantly but occur more gradually. MSRP $89.99
Ryders Eyewear PINT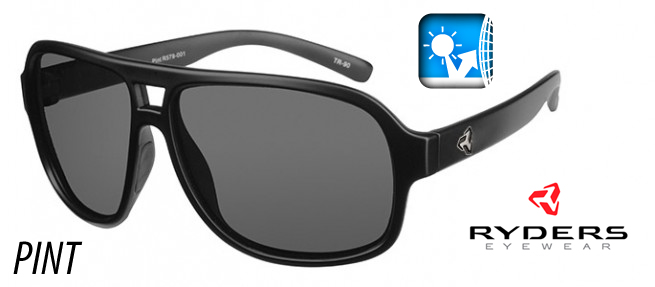 The Ryders PINT is a comfortable and fashionable pair of sunglasses with UV protection. Ryders Polarized lenses eliminate reflected glare and allows you to see through this glare, drastically enhancing definition and eliminating the ambient haze of reflected light. MSRP $69.99
Ryders Eyewear STRIKE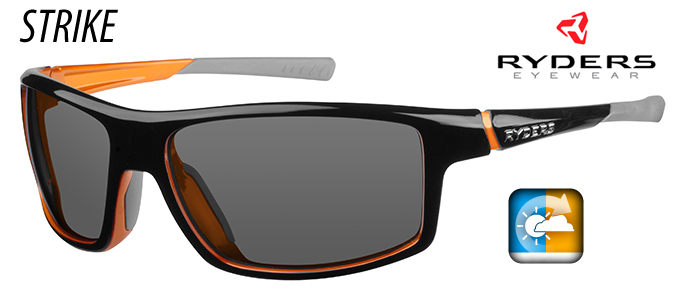 The Ryders STRIKE  is a lightweight hybrid sports-casual design with a combination Polarized and Photochromic lens. It's a Polarized lens so it eliminates glare. It's also a Photochromic lens so it lightens and darkens automatically to suit the light conditions. These two lens technologies offer the greatest advantages and packed in one. MSRP $129.99
So how did the Ryders Eyewear new collection performed?
The Ryders TR90 frame technology used in all three models reviewed is ultra flexible, ultra durable, and ultra lightweight. All Ryders frames also feature hydrophilic anti-slip nose pads and some of them utilize this technology on the temple tips (includes the STRIKE model). Adjustable nose pads are available on some of their designs.
I have a narrow to medium size face and a low bridge on my nose. Both the VIA and STRIKE fits fine but not perfect for me when I ran on trails with the quick changing weather in Northern California. Both sunglasses performed perfectly. I wore the PINT for casual occasions and driving in them the majority of the time. It is a little too loose on my face though.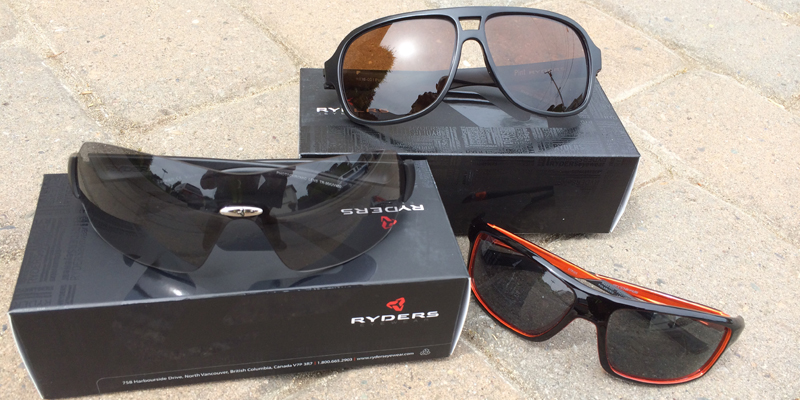 The Ryders lens technology are similar to Tifosi Optics, Julbo Optics, Zeal Optics, etc. Differences are in the frame design and price point. I have both expensive and cheap sunglasses break on the frame design so it depends on how and what you use them for. You may also need to replace your Photochromic lenses every two years as its transitional property deteriorates over time.
Another thing that I noticed after driving in my car with the various different sunglass lenses is that with Photochromic lenses, my car's windshield and tinted windows blocks the UV light that's needed for the Photochromic reaction to take place. For this reason, the lenses does not darken when driving in bright conditions.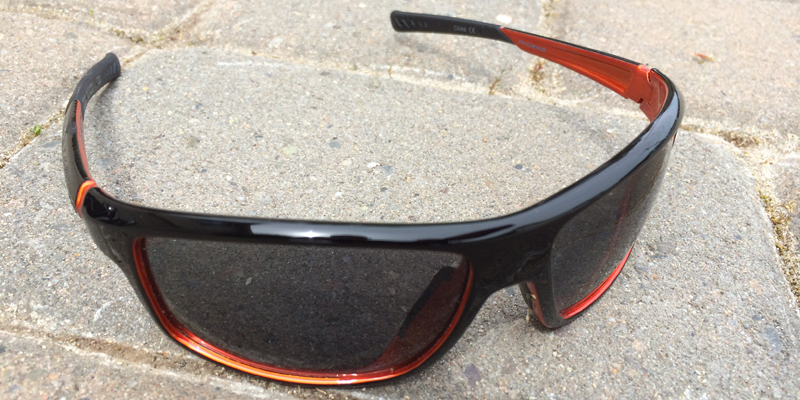 In terms of price and performance, the Ryders Eyewear sunglasses are a no-brainer. Just make sure you find the right fit for your face in addition to your activity usage. Once you nailed down the fit, you're good to go! My favorite model is the Ryders STRIKE as I can wear it for both running and casual wear.

The Ryders Eyewear 2014 collection is available in many colors, sizes, and technology – over 200 combinations. Ryders Eyewear are currently available for purchase online at: Ryders Eyewear and Amazon
*Product provided by Ryders Eyewear. CMP.LY/1 Review
If you have a product you'd like reviewed, contact me at info@weartested.org