BUFF®, the original multi-functional headwear, is THE product that started the seamless, multi-functional headwear revolution. First developed in 1992 by founder and creator, Joan Rojas, on a bike – he sought to find a solution to keep his neck and head protected on his cross-country rides. Fast forward to 2016, BUFF® is performance head and neckwear designed to morph into a multitude of different garments in seconds, allowing its wearer to change their headwear on the fly while offering protection from the elements during a wide range of outdoor activities and sports.

We wanted to see for ourselves why BUFF® is the perfect accessory for cycling and running or any outdoor activity. BUFF® headwear is not just for cold weather but also hot weather – there are many versions with UV protection, thermal protection, and also Insect Shield. For our tests, we tried out the Merino Wool BUFF®, UV Half BUFF®, and Merino Wool 3/4 BUFF®. Additionally, we also tested a Merino Wool Beanie and the XDCS Hat.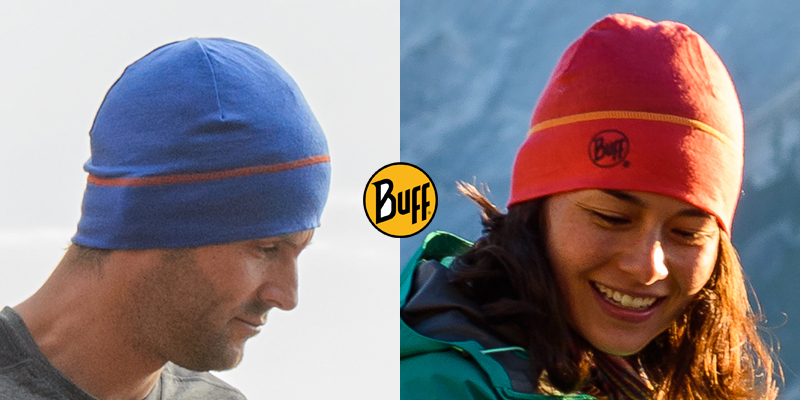 The Merino Wool BUFF®s are both in the classic headwear shape but with a few extra inches of length for cozy protection and it features the natural moisture management and odor control properties. Made from soft 100% natural Australian Merino Wool, the Merino Wool BUFF® feels great next to the skin, super-lightweight, and it keeps you warm. As with all Merino Wool material, their natural qualities includes being water repellent, odor resistant, flameproof, durable, UV protection and natural stretch and elasticity. In warm weather, Merino Wool also keep you cool and is quick drying. So in your long runs, it keeps the sun out and being breathable, you can cool down quickly. The variation is the 3/4 length of the Merino Wool BUFF® if you wanted something a little more compact – exactly the same otherwise.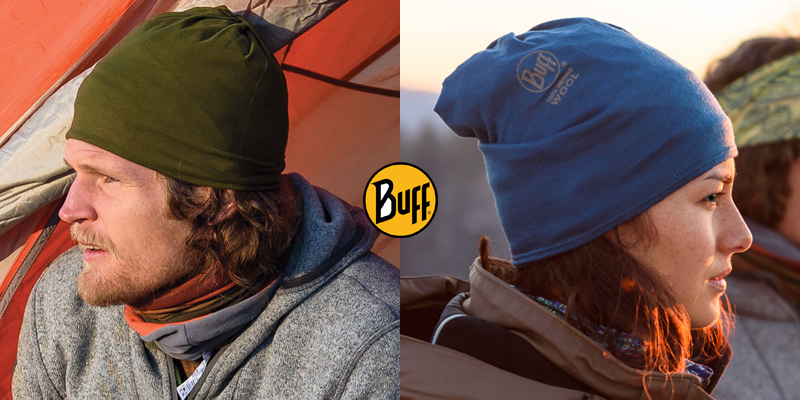 At only half the length of original UV BUFF® headwear, the UV Half BUFF® option offers efficient thermal properties, built-in sun protection and moisture management that are ideal for runners. Cyclists especially love the way it sits comfortably under a helmet without bunching – the 3/4 BUFF® may work for some cyclists. Able to dry quickly and control odor, this sweat-wicking layer (soft and breathable Coolmax Extreme fabric) fits easily under a helmet.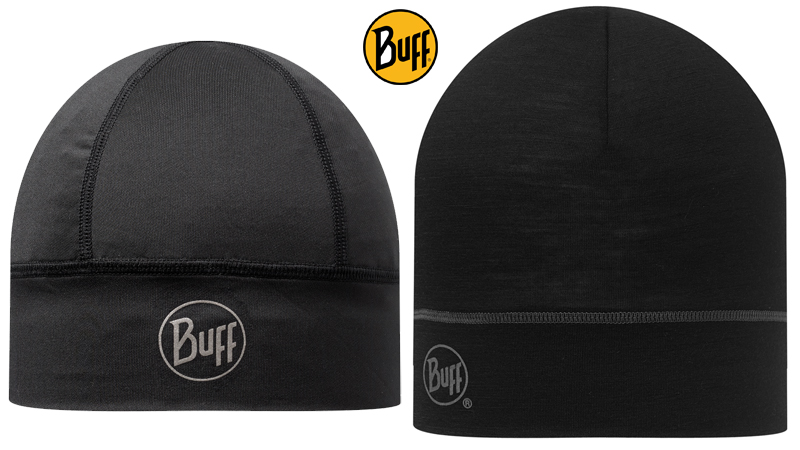 Lightweight and wind resistant, the highly technical XDCS® Tech Hat provides optimal protection from cold and wind. Designed for activities like cross country skiing, running or biking, the Extra Duel Comfort System (XDCS®) fabric is made from a stretchy polyester-based blend that has a soft interior engineered to wick and quickly dry. This is a preferred alternative for cyclists who are more comfortable wearing hats. Another hat option is the Merino Wool beanie that is soft, comfortable and naturally odor resistant. Great for winter trail runs, springtime cross-country ski tours, or autumn hikes, the lightweight wool fabric performs across a range of temperatures, dries quickly, and breathes to prevent overheating while on the move.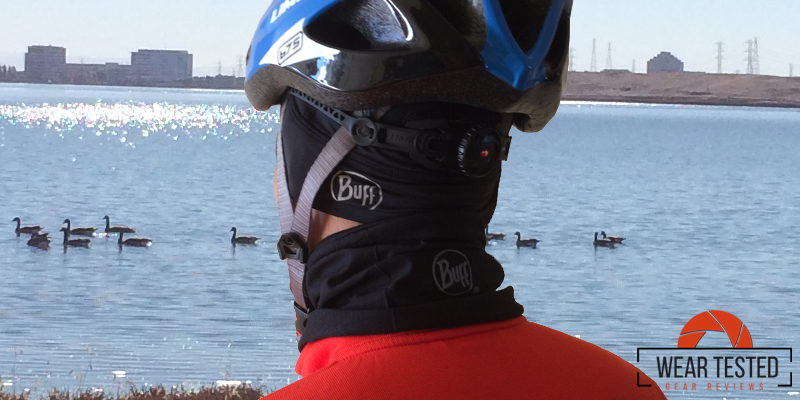 There are so many ways to wear BUFF® headwear – the most common twelve ways are shown below. The video following it also illustrates how easy and versatile to use/wear a BUFF®! Believe me, I had to watch the video a couple of times in order to wear my BUFF® properly otherwise it loosen in minutes.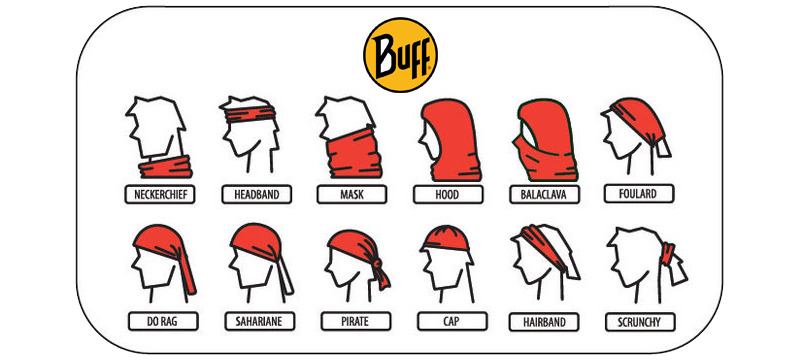 You know BUFF® has made it when it appears every season on the popular Survivor TV reality show! The next time you watch the show, look at how each player wear their BUFF®.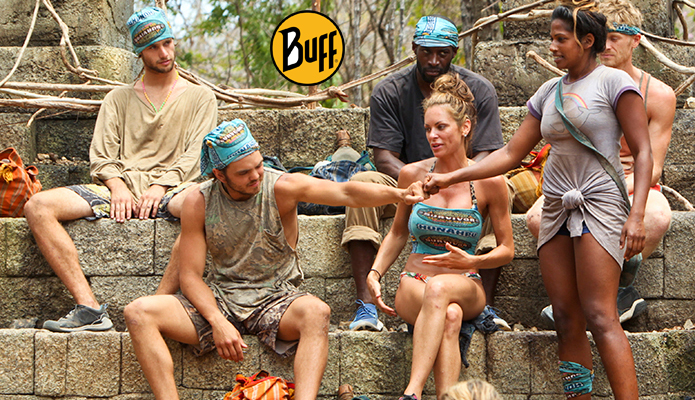 A BUFF® is probably one of the most useful item you can ever own because it is so versatile. Wear them in both hot and cold weather. BUFF® UV products shield you from the sun (blocks 95% of harmful UV rays and has an average UPF of 20+). BUFF® Merino Wool products keep you warm and odor-free. For those doing ultra runs in trails, the quick drying property allows you to dip your BUFF® into natural streams and rivers for a cool down – both head and neck and wherever you wear it!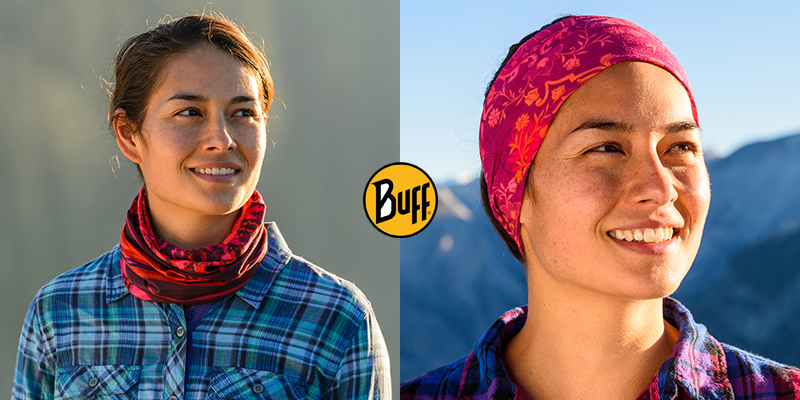 Coming Spring/Summer 2017, BUFF® will be launching UV Arm Sleeves and Pack Run caps along with a host of other new products. Essential, comfortable UV protection, BUFF® UV Arm Sleeves cover and protect your arms with the same style and comfort you've come to expect from the BUFF® brand. Light and packable, they are made from highly breathable fabric that wicks moisture and dries quickly to help keep you cool. Reflective elements on upper arm and wrist provide visibility in low-light conditions.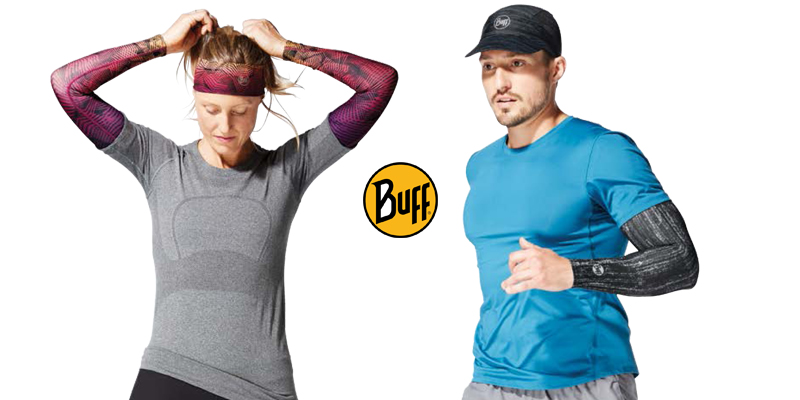 Lightweight, highly breathable, easily packed and intelligently designed, the new running and outdoor Cap Collection springs from the legendary BUFF® brand commitment to versatile performance. These caps and visors work hard and look good doing it. Looking forward to these new items early 2017!