Zoot Sports Ultra Speed Review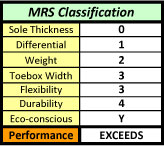 When I talked to the Zoot Sports folks at The Running Event last year, they had recommended the Ultra Speed as it is their lightest and fastest racing shoe (6.7 ounces). Even though it is listed as a 10mm drop shoe (17mm heel, 7mm forefoot), I decided to wait until they come out with a lower drop model in 2011. Maybe I shouldn't have waited and go with the Ultra Speed racing shoe earlier.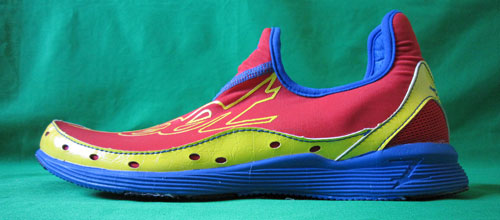 Triathletes are always early adopters of new technologies in run, bike, or swim so I expected new developments in the run category of companies like Zoot Sports, K-Swiss, and Newton Running. But triathletes do not seem to need to go zero drop in order to improve their performance. Based on their studies of triathletes, Zoot found that 10mm is the perfect differential for transitioning from bike to run. And getting their shoes on quickly and keeping them on is another factor to consider. Shoe companies are also aware that triathletes have blistered feet after completing races. Zoot's solution is the Ultra Speed shoe.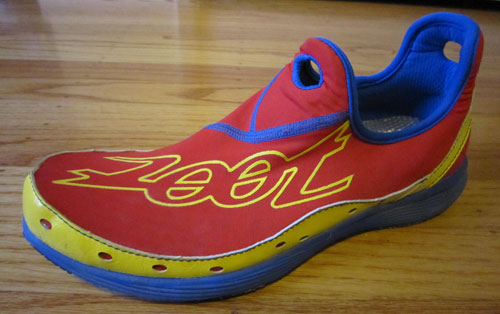 After various conversations with the Zoot footwear product manager, I decided to test out their latest, the Zoot Ultra Speed Gomez, a limited edition shoe celebrating the signing of two-time ITU World Champion Javier Gomez Noya of Spain. And it's making a statement with the red and yellow colors of the Spanish flag.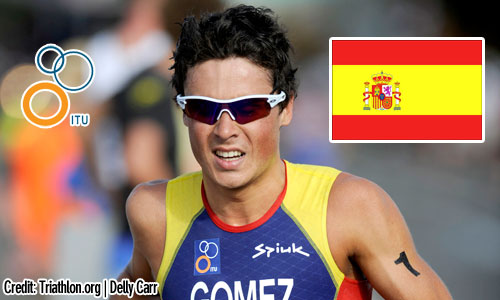 Besides the noticeable toe spring, the toe box looks narrow. The insoles are removable but the midsole is rough and you need to wear socks to run in order to avoid getting blisters. So I decide to run with the insoles intact but without socks.

Without socks, the toe box is snug but I prefer a lot more space. After running in them for about a mile, I feel the stretchable and lightweight TekSheen (79% Nylon, 21% Spandex) uppers hugging my feet – muscle stabilization and ventilation. The snug toe box did not bother me as much but I much prefer something wider.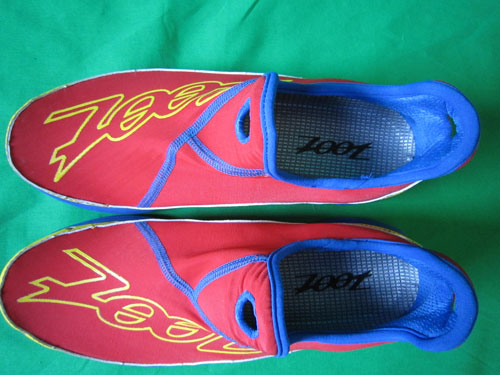 The Carbon Span midsole is a light and strong plastic providing support and toe off.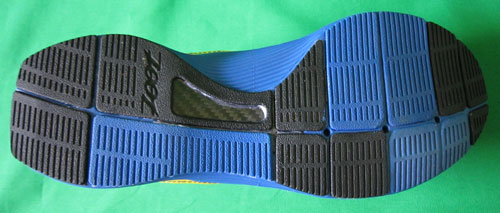 Speed of entry is realized with a heel pull tab in addition to a tongue pull tab. The BareFit technology provided internal comfort for sockless runners.

I'm starting to like the easy on-off feature of the Zoot Ultra Speed. The New Balance Minimus Wellness has a similar function. It's great not having to deal with shoe laces!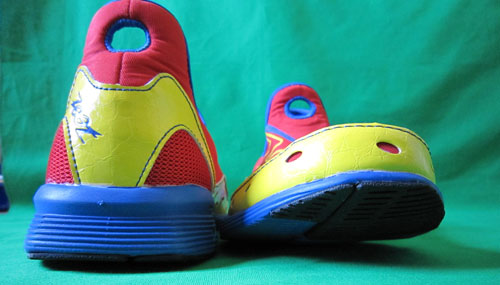 Here's a video adding a better view of this unique shoe.
After testing so many zero drop minimal shoes and sub-minimal running shoes with differentials from 3mm to 10mm, I can say that with a decent running form, sometimes, the differential does not matter as much. With a 4mm differential, I did not notice any change to my running form. The Zoot Ultra Speed's 10mm differential and extra cushioning did result in an adjustment to my form – it affected my timing and I consciously adjusted my knee lift.
But for a transitioning minimalist runner, this is an excellent bridging shoe. It is also good for speed work – I would rotate this, Altra Adam, Somnio NADA, and Merrell Trail Glove with my Asics Hyper MD spikes (not a minimalist shoe by any means – I had to size up from 9.5 to 12!!!). When are they going to make track spikes with wide toe boxes?
The Zoot Ultra Speed exceeded all my expectations for a 10mm differential running shoe. I can never run in my 12mm differential Asics GT 2160 again but ran without problems with the Ultra Speed! The two years of minimalist running helped me with my running form. What happens next is up to you. I can now run with many different types of shoes, from zero drop to 10mm differential.
http://www.zootsports.com
*Product provided by Zoot Sports (MSRP $110).
If you have a product you'd like reviewed, contact me at info@weartested.org