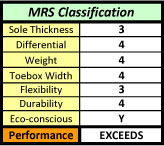 The Somnio NADA (No Anterior Drop Applied) is actually a zero drop minimalist running starter kit and it includes Somnio's new super-lightweight (4.2 ounces) minimalist shoe and a DVD with a specially-tailored training schedule.
The DVD is filled with strengthening exercises and form drills designed to increase your foot strength and improve your running form. Everything you need to begin incorporating some minimalist training into your normal running program is included.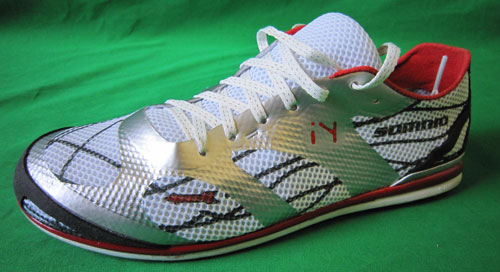 When you complete viewing the DVD, you can go to the next step, the NADA Progression Plan, a PDF file included on the DVD. Mine was missing from the disk so I did not get a chance to review it. But the Introduction to Minimalist Running by Phil Wharton is great for beginners and also for those who have already started their own minimalist running program.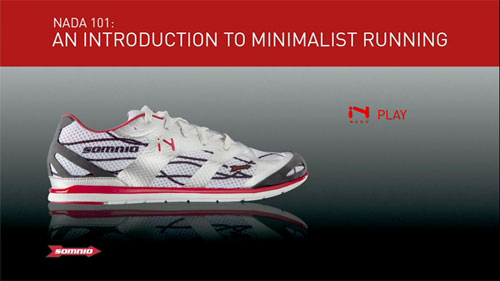 Oh, you will also get a cinch bag with it to carry your shoes in 🙂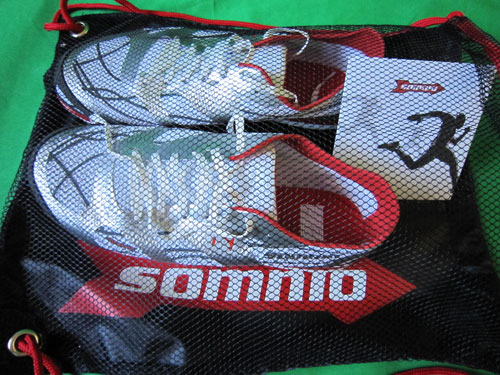 At first look, the NADA reminded me of the Adidas martial arts shoes my son used to wear for the gym – lightweight, flexible, but the shoe does not have a durable outsole as it is meant for indoor use only. The NADA is all that but with a combined 6mm thick midsole and outsole of compression EVA and rubber. And zero drop of course.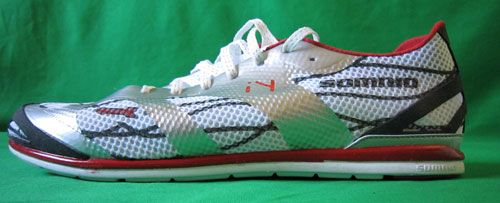 The Somnio NADA is a unisex racing shoe and comes in white with charcoal and red. There is also a silver reflective overlay.

It has a breathable stretch mesh upper (white open mesh) with TPU overlay that allows the shoe to move with the foot and accommodates a wide variety of foot shapes.
The NADA has an asymmetric lacing system and it is built from a last with a super wide toe box. I am pleasantly surprised that Somnio has made their shoes wider than the first NADA prototype I saw last year.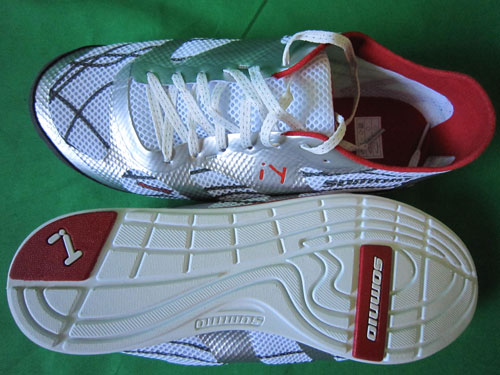 Notice there is extra stitching on the uppers to hold the tongue in place so it does not slide around. I love it as I had mentioned in a lot of my reviews, the shoe tongue always slide left when I'm running – no idea why.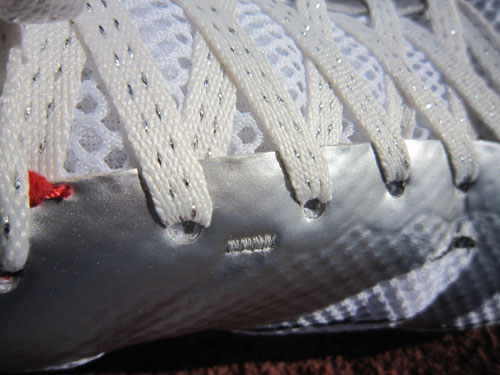 You may also notice a slight toe spring but it has no impact whatsoever on my running form.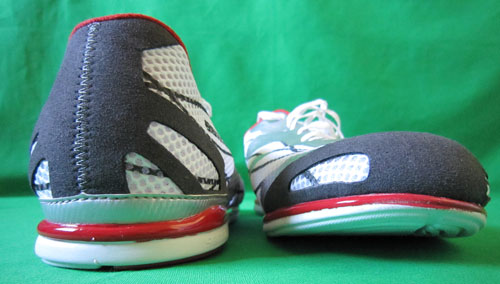 Here's a video showing the shoe from a 360 point of view.
Psychologically, because it is such a lightweight racer, you want to go fast all the time. Speed work will be a joy with the NADA but I run too fast earlier during long runs and did not keep to my training pace. That's the only problem I have with the NADA 🙁
I'm thinking this could be an alternative to my spikes or other minimalist racing shoes for speed work since it is so light. But I need the extra grip from the spikes for sprinting in the last 100m. The Somnio NADA (0mm drop, 4.2 ounces) reminded of the Asics Piranha SP 3 (4mm drop, 5.0 ounces) and Mizuno Wave Universe 3 (5mm drop, 4.0 ounces).  But the NADA is cheaper in price and comes with all the benefits of a minimalist running shoe.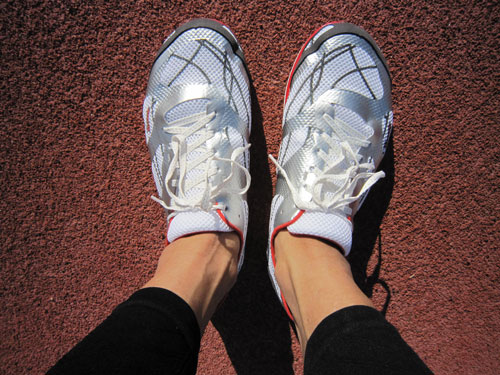 Did the Somnio NADA lightweight racer live up to it's billing as the ultimate minimalist running shoe? Close enough! I'm nit-picking only the uppers – it could have done a better job to making it more eye-catching and colorful (like bright and loud colors). Hint: Mizuno Wave Universe 4 has some radical color ways! With that aside, it has everything you want in a minimalist running shoe – wide toe box, lightweight, flexible, no-cushioning, and reasonably priced. The Somnio NADA is currently available at Footlocker for only $75.
http://www.somniorunning.com
*Product provided by Somnio (MSRP $80).
If you have a product you'd like reviewed, contact me at info@weartested.org