We gave you a sneak preview of the Primal Professional prototypes a year ago and now, the FER and ZETONE models are readily available for delivery. The Primal Professional shoes have a timeless Real Style that is interchangeable with multiple outfits and situations, both formal and casual. They also provide you with Real Comfort made by a shoemaker (Thorogood Shoes in Wisconsin – Made in USA) with a Real Heritage of 120 years' experience.
And because, not only are they resoleable, but they are backed by their full recrafting service which will restore your shoes to better-than-new, years later, for a fraction of the cost. All this at no risk, because they've got you covered with free returns and exchanges for 365-days – you thought only Zappos offered this guarantee! You're not getting shoes. You're getting tens of thousands of hours of game time, looking sharp and feeling great at the same time.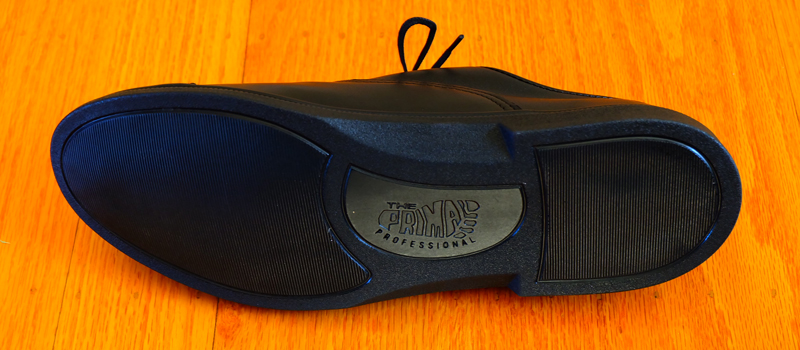 The FER and ZETONE are exactly the same shoes with the exception for the presence or absence of a cap over the toe. The classic FER has a cap-toe whereas the ZETONE has a smooth toe. The ZETONE is also designed to meet the U.S. Department of Defense (DOD) uniform regulations.

Since these minimalist dress shoes are widest at the toes just like your natural foot, make sure you check out Primal Professional sizing guide to get a good fit. As such, included in the shoe box are two complimentary tongue pads (the white foamy ovals). Try placing these on the tongue, or on the heel, to see if you get a better fit.

Additional complimentary accessories that comes with every pair of the Primal Professional shoes are shoe trees and shoe bags. Shoe trees maintain the shape of the shoe, but more importantly, they balance out the drying of the shoe after wear. Shoe bags (made by Woodlore) will help keep the leather from getting scuffed. It is also used for travelling by keeping clean clothes out of contact from potentially dirty shoe soles.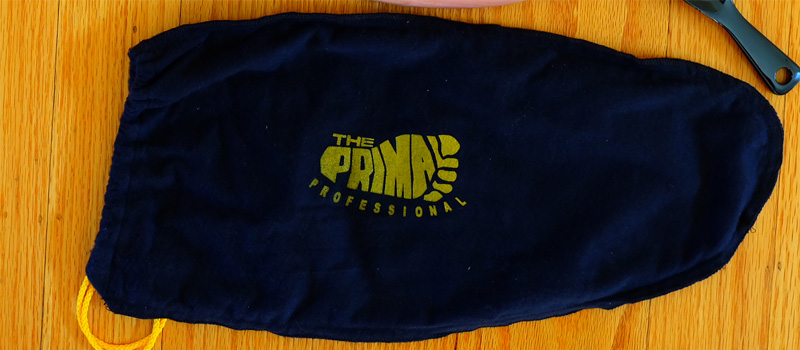 NOTE:
The shoe trees shown in the pictures are the old versions. The new shoe trees are made by Woodlore (an Allen Edmonds company) – aromatic red cedar. Made in the USA instead of China!
The outsole is 4mm thick, with another 4mm of leather and cork between that and your feet. The polyurethane used for the outsole was selected for durability, a higher priority than ground feel on a shoe like this. The 2-part (polyurethane + leather/cork) design allows for the shoes to be resoleable like good dress shoes and unlike most minimalist shoes.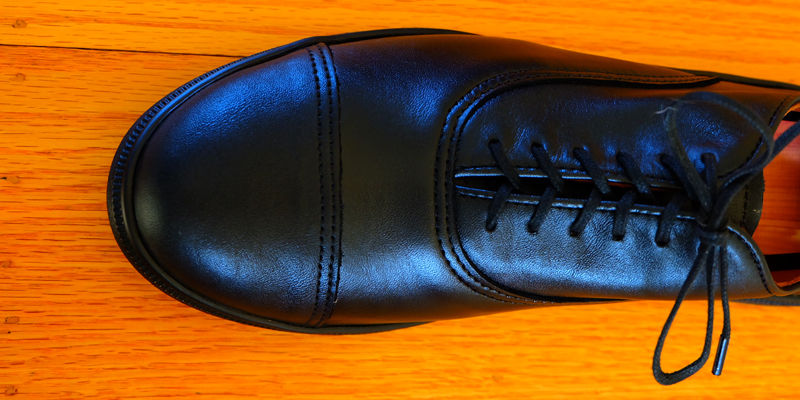 Primal Professional FER Review Summary
My pair of Primal Professional FER in size 10W weighs in at 11.4 ounces. I've been writing about casual and dress minimalist shoes for runners since 2011 and a few brands started delivering great shoes in 2013 including LEMs Shoes, VIVOBAREFOOT, and Rockport. But there was nothing that can seriously go with a suit – the VIVOBAREFOOT RA was the closest – VIVOBAREFOOT actually improved on that with the VIVOBAREFOOT LISBON that we wrote about last month. Not until now is there a true minimalist dress shoe for the those with wide feet and looking for something that they can wear at work or special occasions without getting back pains or sore feet from walking or standing around too long. The Primal Professional FER and ZETONE is the holy grail for minimalist runners and barefoot runners.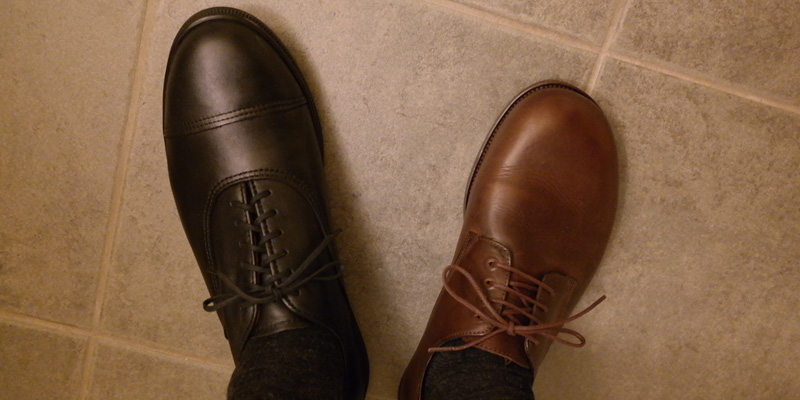 I have donated all my heeled and narrow toe box dress shoes since 2010 and have been wearing the VIVOBAREFOOT RA and LISBON with my suits until now. These are great stand-ins but nothing in the class of FER or ZETONE. My Primal Professional FER is the most comfortable dress shoe I have ever worn. I am a US Size 10.5 2E and the FER 10W fits with an inch to space on the length. Again, I have to stress that you need to check the Sizing Guide before ordering a pair. But don't worry if it does not fit as you can always exchange for a different size. Sizing is available from 7W to 14W.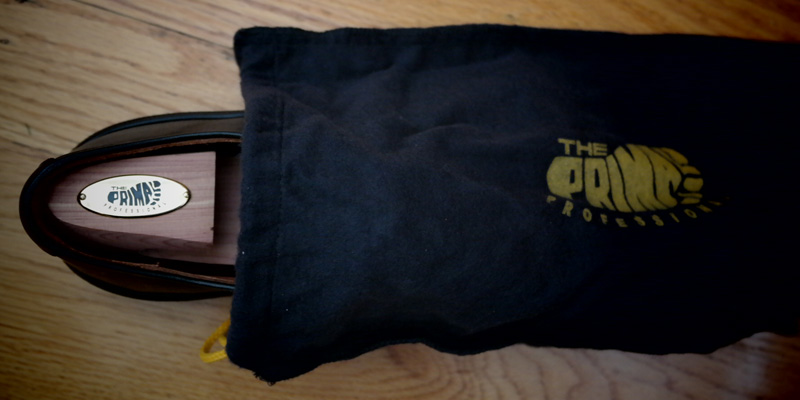 The FER premium quality leather is a little softer than traditional premium leather including those used on the VIVOBAREFOOT LISBON. The newer versions have a harder leather that requires some breaking in (2 days to break in; 5 days for real comfort). It also has better traction on smooth and rough surfaces than all my other dress shoes – the outsole of the VIVOBAREFOOT LISBON requires some breaking in on rough surfaces before wearing on smooth ones. It is common to wear dress shoes with jeans, dress shirt, no tie, and a suit jacket in Silicon Valley but some purists may not like it or call it douche bag!

One little annoyance in my pair of FER is I have to hold the shoe tongue every time I put the shoes on. I'm glad to report that they have now added a stitch to the tongue to keep it up permanently so you won't experience  this. Yeah!

I get asked a lot about the pricing of minimalist shoes. In the case of premium dress shoes, it is more in line with traditional premium leather dress shoes in the case of FER and ZETONE. Consider it an investment (I balked at the $340 Allen Edmonds initially) as they are resoleable and recraftable after heavy use for a fraction of the original cost. Amortize it over the length of ownership and joyful usage and you will come out way ahead in terms of pride of ownership and savings!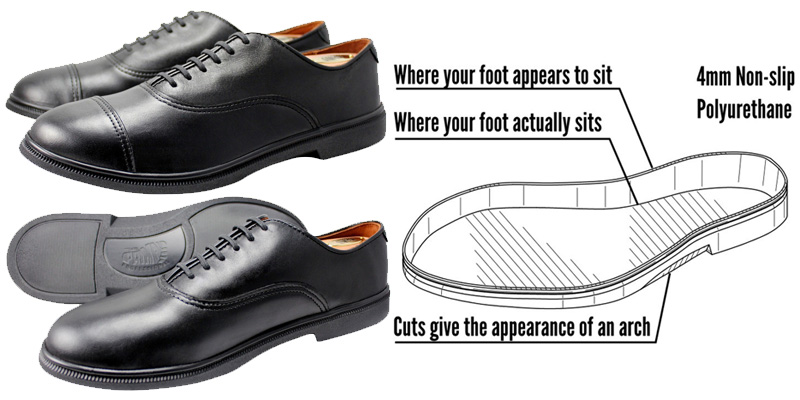 Price-wise, the FER and ZETONE are a lot cheaper than similar dress shoes from Bruno Magli and Allen Edmonds with three major benefits: zero drop, wide toe box, and real comfort. The benefits of a healthy dress minimalist shoe far outweigh any brand name. Where else can I find a pair of comfortable and classy looking dress shoes for my dark suit?

The Primal Professional latest version of FER and ZETONE with improved leather, accessories, and design, are now available at Minimalist Shoes and Primal Professional.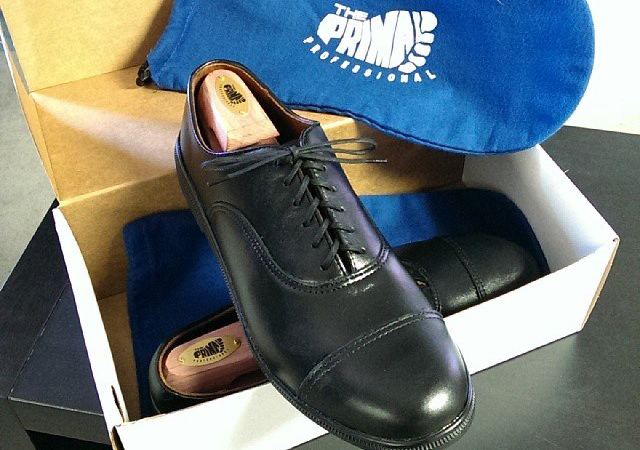 *Product provided by The Primal Professional. CMP.LY/1 Review
If you have a product you'd like reviewed, contact me at info@weartested.org