You've already had a sneak preview of the Altra Desert Boot last month. The Altra Desert Boot is a Chukka-style boot that features a wide foot shape toe box and fully cushioned zero drop platform. It's the Altra feel you love on your runs in an elegant, everyday boot option. The Desert Boot comes in three neutral color options to match any wardrobe. Minimal lacing structure keeps the boot snug while maintaining sophistication. Like every Altra shoe, the Desert boot features a FootShape™ toe box that lets your toes relax and spread out for incredible comfort and freedom. A-Bound™ cushioning runs evenly from front to back to help maintain back and body posture throughout your work-day or a night on the town.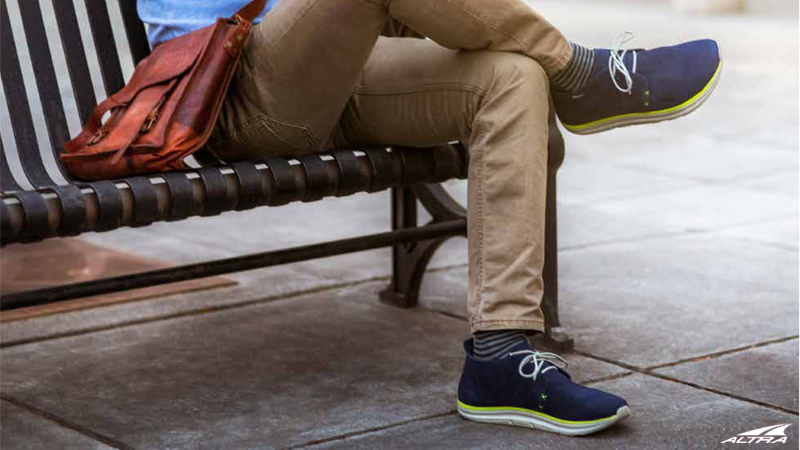 As I wrote before, I actually took the Desert Boot for a day trip to the opening day of the San Francisco Museum of Modern Art (SFMOMA). Walked around downtown SF, walked all 7 floors of SFMOMA for over 3 hours, and dined in downtown SF – over 8 hours in these shoes! Ultra comfortable going sockless as usual – I'm impressed. I don't like extra cushioning for running but for walking, it's awesome. Based on the Torin sole so if you like the Torin or similar Altra models for road and trail running, you'll feel right at home and not miss a beat. The uppers from the Torin are replaced with premium leather – supple Italian suede leather.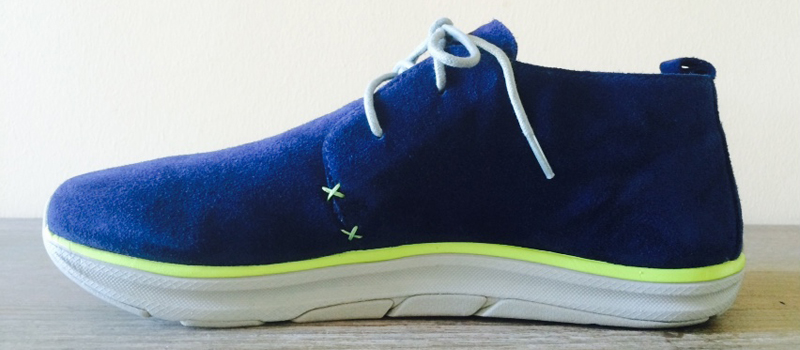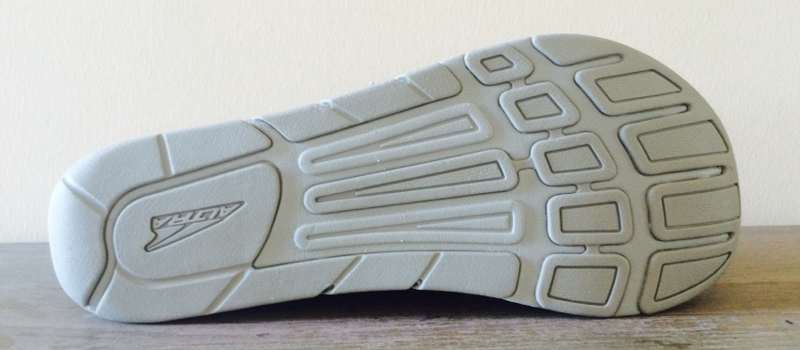 The closest comparable zero drop Chukka-style boot to the Altra Desert Boot is the VIVOBAREFOOT Gobi Suede. The major difference is the amount of cushioning – maximum in the Desert Boot and minimal in the Gobi I or Gobi II. Most of you won't be as comfortable wearing the Gobi because of its thin 3mm sole versus the thicker and highly cushioned Desert Boot – it'll take time for your feet to adjust and transition.

The Altra Desert Boot is now available for an MSRP of $120 in three colorways: Blue/Lime, Black/Gray, and Taupe. Who said comfort cannot also be cool? As Golden Harper, co-founder of Altra, envisioned for himself and now for the rest of us, a non-running shoe to wear to social events. Something that is natural, zero drop, and comfortable for long hours. And it delivered with the Desert Boot.