The New Balance 110 Winter is an enhanced version of the original New Balance MT/WT 110 which we reviewed here last year. The most noticeable feature is a waterproof gaiter that wraps the entire shoe and ankle, locking out water and debris.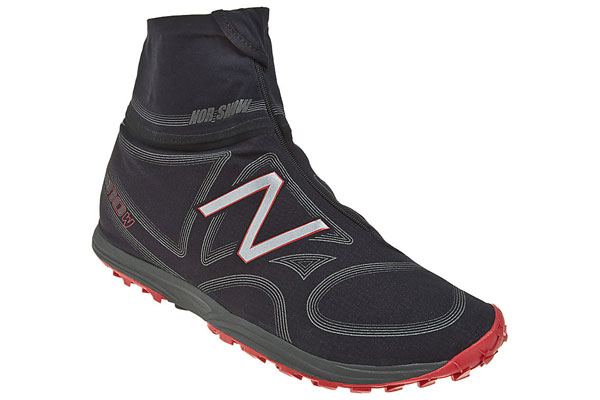 The New Balance Trail 110 All Weather is a minimum feature, minimum neutral trail shoe (4mm drop) designed for racing and daily training in all climates. It is built with a curved shape.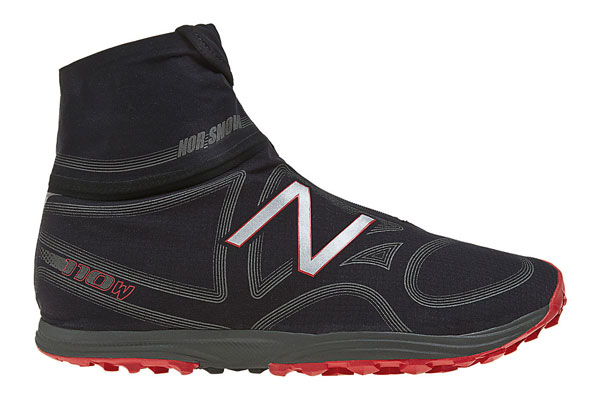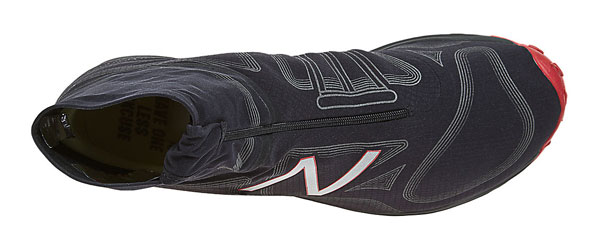 And in a different colorway for women…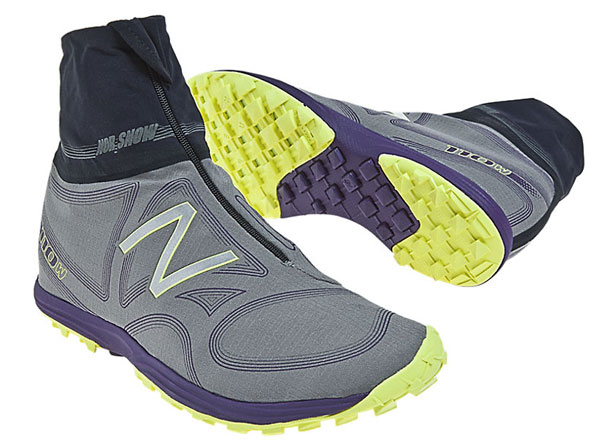 Now taking orders on New Balance web site.