Ever since I read Born to Run (2009) and started running in minimalist running shoes (2010), I've always leaned toward low cushioning, wide toe box, lightweight, low drop (less than 4mm), and ultra flexible running shoes – sockless of course. Now 7 years later, here are the best of the best minimalist shoes I've ever wear tested and still run in today!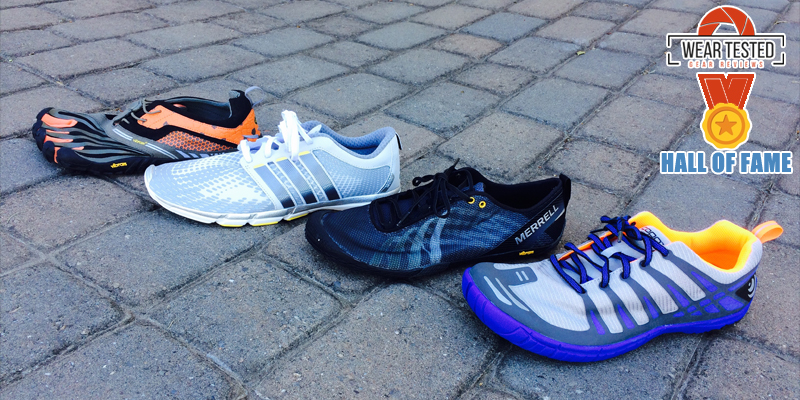 Topo Athletic Speed Trainer (ST)
Adidas AdiPure Gazelle
Merrell Vapor Glove
Vibram Five Fingers Spyridon LS
I hope to add more to this unique group of shoes in the future.
None of them are available today without bribing someone to sell it to you but I hope there is a second coming of these models in the future…