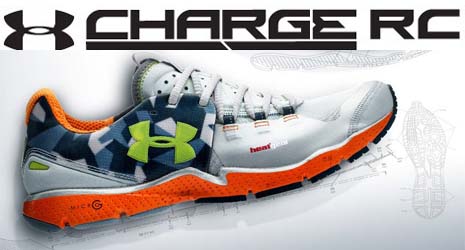 Interesting natural running shoe from UnderArmour now available in Limited Edition colors for November 25 delivery – the Charge RC. From the technical specifications: Uppers articulated flex to mimic and enhance natural foot movement; Midsole MicroG® foam, UA's revolutionary light and low midsole innovation, Carbon spring plate for maximum energy return; Outsole blown rubber.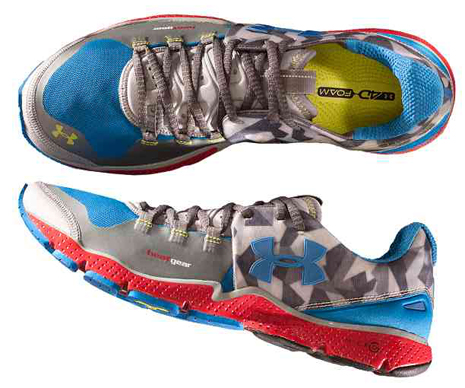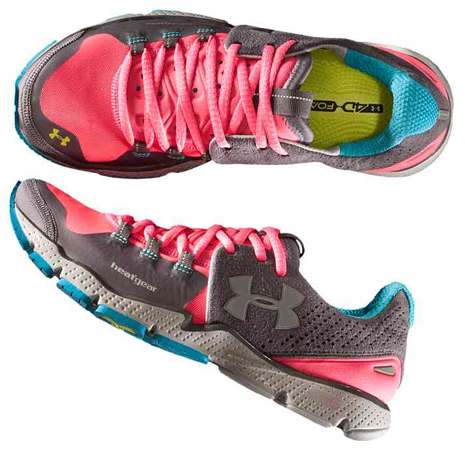 Under 10 ounces and looks like a decent toe box width and super-flexible. I can't wait to get my feet on one of these models soon. Will report back later 🙂
NOTE: More colorways available during the holidays. Grab these limited edition colors now at the UnderArmour web site.