Night Runner 270° shoe lights safely illuminate your path to run, walk, bike, and hike from dusk until dawn. Developed by athletes, Night Runner 270° shoe lights illuminate the path for runners, walkers, hikers, and bikers. With no headbands, belts, or straps, Night Runner shoe lights are the unobtrusive go-to device for athletes trying to fit workouts into their hectic schedule.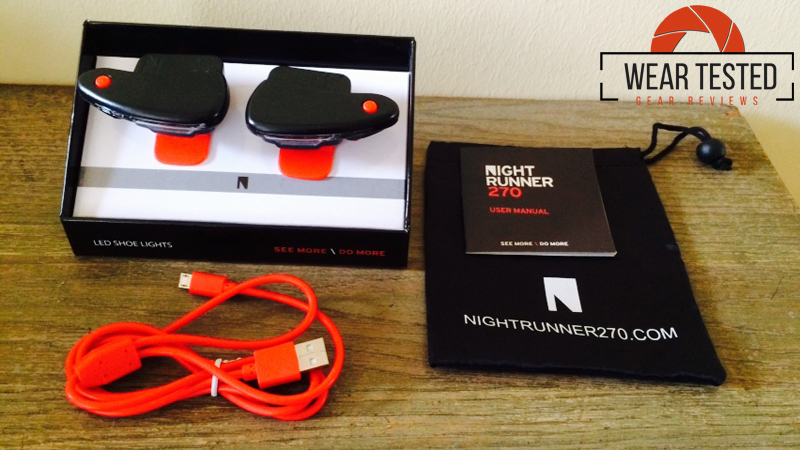 I don't rely solely on passive reflective gear based on my experience as a runner and cyclist in low light. Night Runner's back-facing distinctive red taillights are attention-grabbing to instantly alert motorists of your location. Each unit fastens securely to shoelaces via a stable, multi-position adjustable bracket. The lights are housed in a high-impact, water-resistant case. Li-ion rechargeable batteries equipped with a micro-USB port and a "Y" connector accommodate charging for both units simultaneously.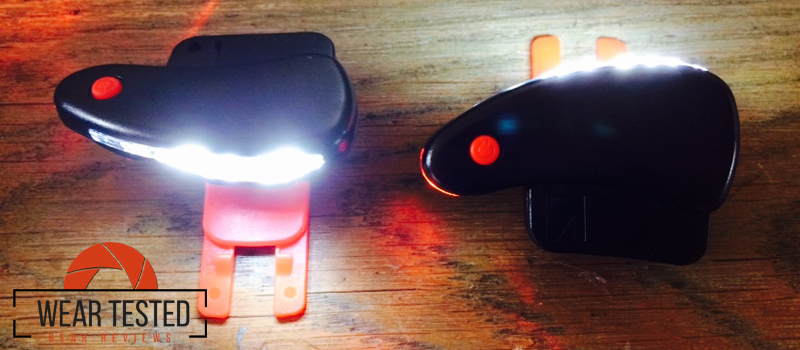 Night Runners are incredibly easy to take on and off. The multi-position clip slides under and over the second row of laces before they are tied. The bottom forked prongs straddle the tongue holder for added stability. Once the laces are tied the upward pressure from your top of your foot securely holds the units in place. To remove, simply untie the laces.
Night Runner 270 Shoe Lights Features
270 degrees visibility
15m forward beam distance
45m of visbility
2 rear facing tail lights
Micro-USB "Y" charging cord
Travel pouch
Two ultra-light LED light units (right and left) 1.5 oz.
Back-facing red tail lights
4-8 hour battery life
Li-ion rechargeable battery
150 total lumens
Bi-lateral 'wing' design
Water-resistant unit
Secure, stable, multi-position shoelace clips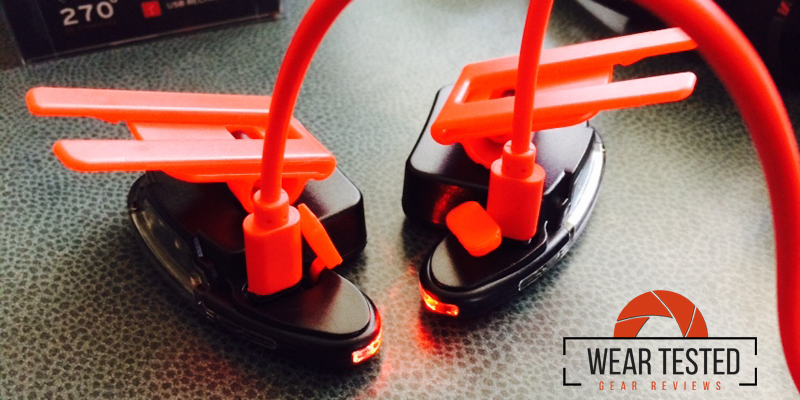 I've taken the easy on-off route by just sliding the shoe lights onto the shoe laces after I have tied them. Even though I keep my laces loose, the Night Runner 270 shoe lights stayed firmly on my shoes. More importantly though, make sure the lights are positioned correctly depending on whether you are running, walking, cycling, or hiking. Additionally, choose the right mode: regular, bright, blinking. With the right combination, you will get the perfect illumination to see and also be seen.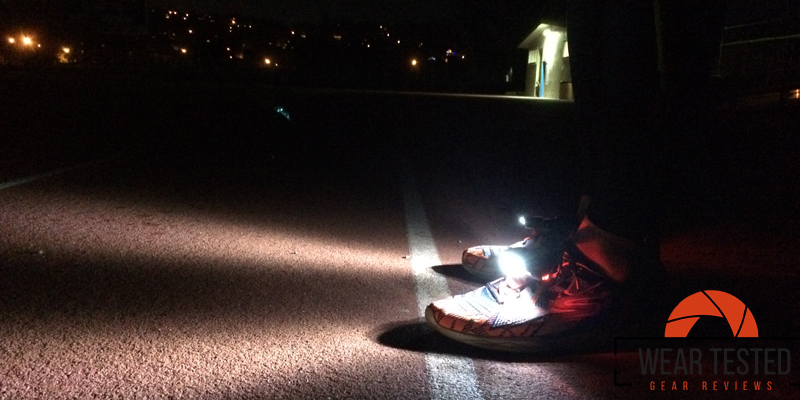 I'm used to running with handheld and head mounted lights so was obviously nervous when attaching the Night Runner 270 shoe lights to my laces. But I got used to it instantly – they are light and don't feel obstructive on my feet. I also have my hands free! I was also worried that the movement of the feet will make the light path jittery and distracting. Fortunately, it turns out that because it is a more focused light and by being lower to the ground (the analogy to zero drop), it made the illuminated area or light path move less than handheld or head mounted lights.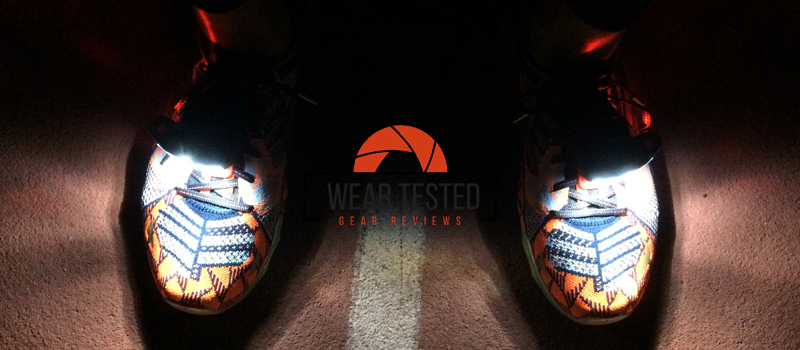 Being water resistant is also a big factor for me as it has been raining on and off for the past few weeks here in Northern California – my handheld lights were not water resistant. And on trails, puddles seem to drain slowly.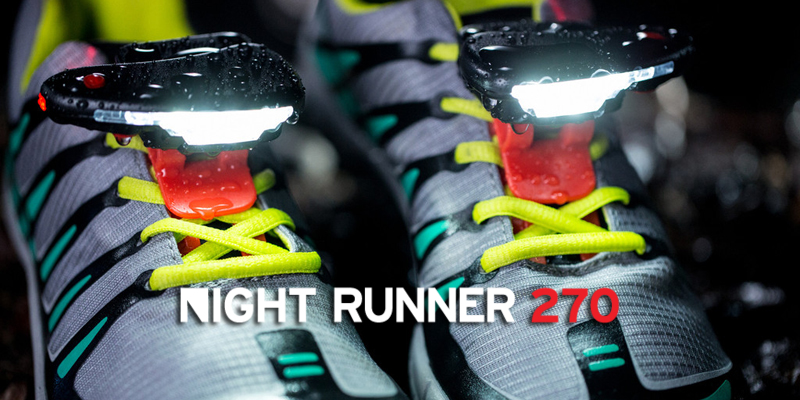 For a solid design and quality built shoe light, you will not go wrong with the Night Runner 270 shoe lights for all your low light outdoor activities. See More. Run More. Only with the Night Runner 270.