The Allen Sports SST1 1-Child Jogger and Bike Trailer offers the perfect 2-in-1 product for the active parent. The item quickly sets up as either a fully functional fixed wheel jogger or bike trailer right out of the box. 16″ rear wheels, and 12″ front wheel (for jogger mode) deliver low rolling resistance, and large front and side windows let your passenger enjoy the ride.
The SST1 jogger/trailer includes a foot bar that protects your children's feet, and also comes with a removable three season bug and rain shield. When not in use, the SST1's folding design and quick release wheels offer easy storage and transportation.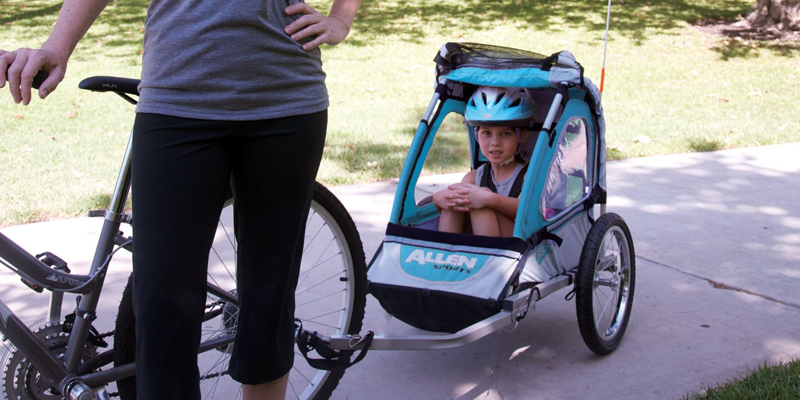 Bicycle trailers are commonly used for transporting kids, pets, or cargo for commuters and touring cyclists. Bicycle trailers carry anywhere from 50-100 lbs but the Allen Sports SST1 is a one child trailer with a weight limit of 50 lbs.Cargo bicycles are basic bikes with non-removable trailers usually situated at the front of the bike. Bike trailers can carry more and can also be used as a flatbed for larger cargo with almost no excess weight on the bike wheels.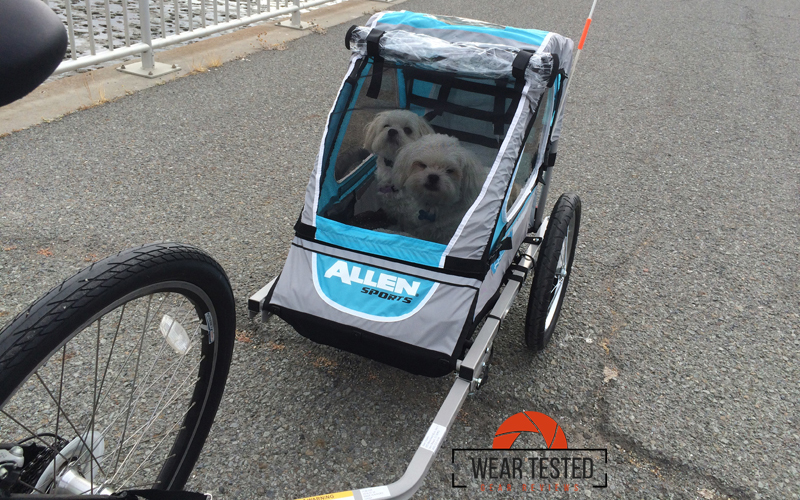 With bike trailers, you always have to worry about the extra length to your bike specially when turning. You must also think about your trailer when locking your bicycle. Handling of the trailer and how much weight it can carry depends on whether it is a single or two wheel trailer, and whether it attaches to the axle or the seat post. The SST1 is a two-wheel trailer and attaches to the rear left axle. Note that it does not follow directly in-line with your bike's wheels (wide turns needed) so that is an adjustment you have to get used to. The SST1 has a pivoting joint between the wheel axle and trailer hitch and reminiscence of articulated buses.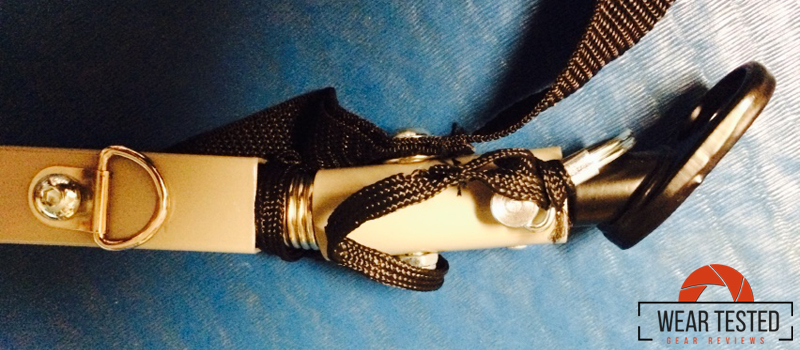 If you have quick release wheels instead of an axle and plan on using the SST1 bike trailer regularly, you might want to purchase a quick release adapter so they act as if you have an axle to bolt it on to without taking the wheel assembly on and off.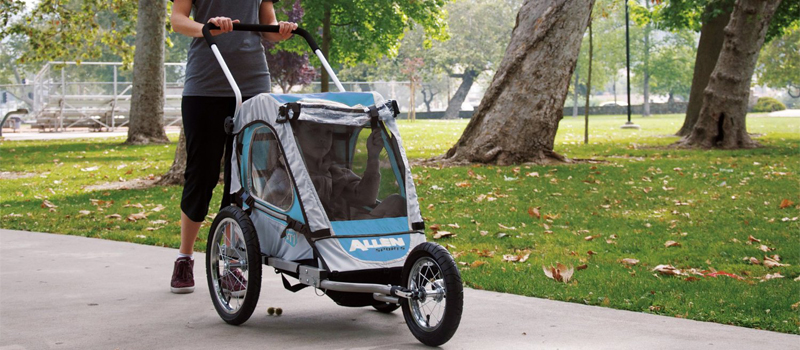 We can now enjoy longer rides with our dogs with the Allen Sports SST1 bike trailer. Previously, using a backpack carrier with a single dog is the only way to do it. Still too dangerous if I have a crash. Now we just need to get the dogs not to bark so much…
Allen Sports has manufactured top quality products for the outdoor industry since 1965. Still family owned, all their items are backed by lifetime warranties. They also carry various one-child and two-child steel and aluminum bike trailers and joggers – check out the full collection of Allen Sports bike trailers here.